Microsoft India and the Government of Maharashtra have joined hands to build apps for social cause. The multinational software company has launched the Windows AppFest in Pune in collaboration with the Maharashtra Government to ideate and create apps to address social and civic issues in the health, education, women security and transport areas.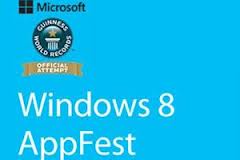 The collaborators are hoping that app developers will come forward to create solution in these domains. The apps will be created with the aim of assisting the civic authorities find alternative methods of interacting with citizens. In a contest, the top three apps will be selected for a presentation at an Asian Development Bank conference.
Maharashtra Government will be the first state government to collaborate with a multinational company on a venture of this nature and over 2000 developers are currently participating in the AppFest at Pune.
Rajesh Aggarwal, IT Secretary, Maharashtra Government, said on the occasion that, "App marketplaces are now proving to be viable platforms to host e-governance and socially relevant apps. Such apps can provide citizen-centric services in a secure manner, while ensuring increased transparency, reliability and efficiency in services. Cloud computing also enables e-governance solutions to be much more scalable and accessible. Microsoft, with its various initiatives including the Windows AppFest for social good in Pune, provides a good platform for app builders to ideate and create solutions to address social and civic issues."
Microsoft India Spokesperson, Sanket Akerkar, MD, also said that, said "The Windows AppFest represents how a new generation is tackling the challenges of government by using technology and collective action. The collective capability of the developer population in India is going to play a key role in fueling this movement across the world."