"Here are the answers to the most common questions regarding the Micromax Unite 2"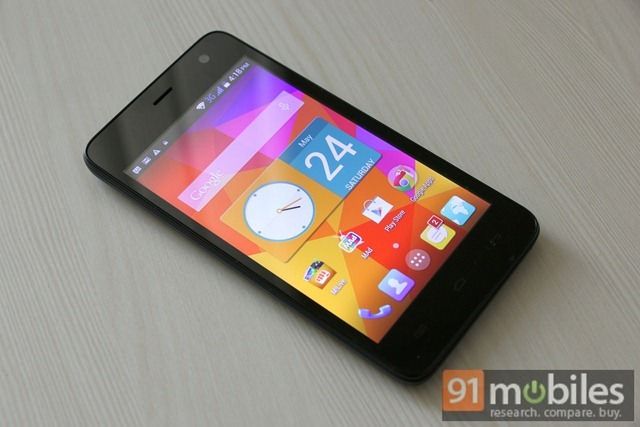 The Micromax Unite 2 is the company's newest budget smartphone, and while the device has been priced below Rs 7,000, it offers a powerful set of hardware specs and a host of features that are enough to entice Android fans. Competing with the likes of the Moto E in terms of pricing, the Unite 2 definitely gets a slight edge over the competition. You can get a detailed lowdown about the Unite 2 in our first impressions. If you're planning to buy one, do hang on for our full review coming up shortly, but till then, we've answered a few questions that may come to mind regarding this device.
So let's try answering some of your queries about the Micromax Unite 2.
What specs does the Micromax Unite 2 offer?
With the Micromax Unite 2, the brand offers a dual-SIM 4.7-inch display based Android smartphone featuring 3G connectivity through the primary SIM. The device is powered by a 1.3GHz quad-core MediaTek processor complemented by 1GB of RAM. In terms of internal memory, the device offers 4GB onboard storage capable of being expanded by an additional 32GB using a microSD card. For buying this device you will have to shell out Rs 6,999.
Can Micromax Unite 2 play full HD (1080p) videos?
The device offers a brilliant 4.7-inch IPS display carrying a resolution of 480 x 800 pixels. According to market standards, the display is at par with most other Indian brands. In contrast with the Moto E, the display falls short in terms of resolution but makes up for it by offering a bigger size. The display offers good contrast and colour variance for playing HD and full HD videos. The smartphone can play full HD video files smoothly.
Does Micromax Unite 2 have Gorilla Glass?
Unfortunately, the Unite 2's display does not sport a Gorilla Glass layer. However the manufacturer has added a glass-based scratch protection layer on the front of the device. Although not as good as Gorilla Glass, it's a tad better than plastic-based protective layers offered by many low-cost devices.
Is the camera any good?
The 5-megapixel primary camera is common for devices with a similar price tag, but the Unite 2 increases the value by offering a very capable autofocus mechanism. The addition of autofocus allows the camera to offer better and sharper images, which are much better than what competition offers.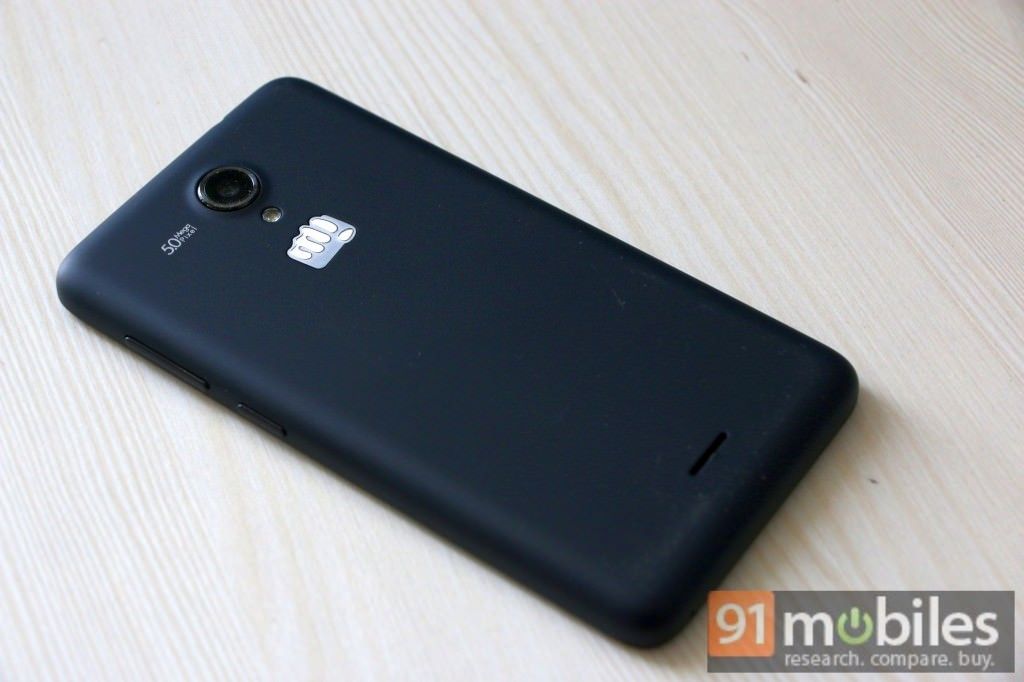 The Unite 2 has also improved things by adding an LED flash for illumination during low-light conditions. Here's a closer look at images shot using the Unite 2's primary snapper.
Does Micromax Unite 2 have a front camera?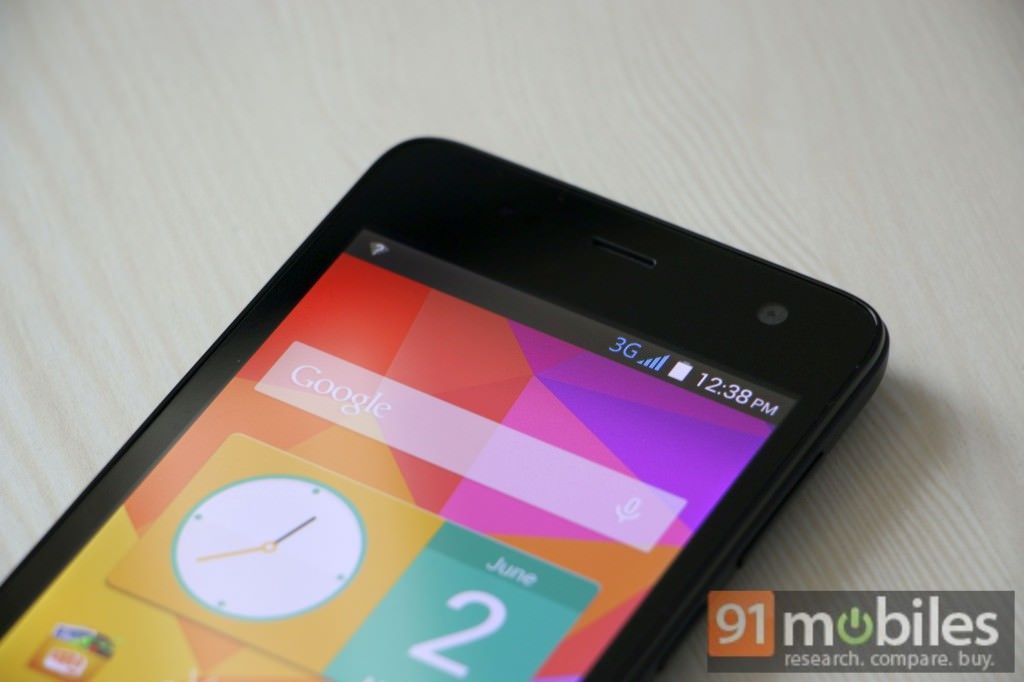 Yes, the device features a VGA-resolution front-facing camera allowing the Unite 2 to make video calls with the use of apps like Skype.
Does the Micromax Unite 2 support dual SIMs? What about the other connectivity features offered?
The smartphone offers dual-SIM connectivity with support for 3G networks over the primary SIM. Additionally the device supports dual-SIM standby function, allowing users to stay connected to two networks simultaneously while allowing calling through one SIM. In addition to this, the Unite 2 offers Bluetooth 4.0, GPS, Wi-Fi and Wi-Fi Direct connectivity as well.
Does Micromax Unite 2 offer a Wi-Fi hotspot feature?
Yes, the device offers Wi-Fi hotspot functionality allowing users to share their data with up to five users. However, this feature might lead to faster consumption of data as the same data will be shared by multiple users.
Is Micromax Unite 2 good for gaming?
Owing to its bigger 4.7-inch display, the Unite 2 is a brilliant multimedia device, and can also allow users to play graphics-intensive games as well. In addition, the device comes with FM radio and a multi-format audio player as well. The quality of supplied headphones is average but audiophiles can invest in something better to enjoy their music.
How much storage does the Micromax Unite 2 offer?
The device offers a total of 4GB of onboard out of which nearly 2GB is user available, divided between phone storage and internal storage. So unless you are not planning to save any media on the device, you will need to invest in a microSD card.
What accessories come bundled with the device?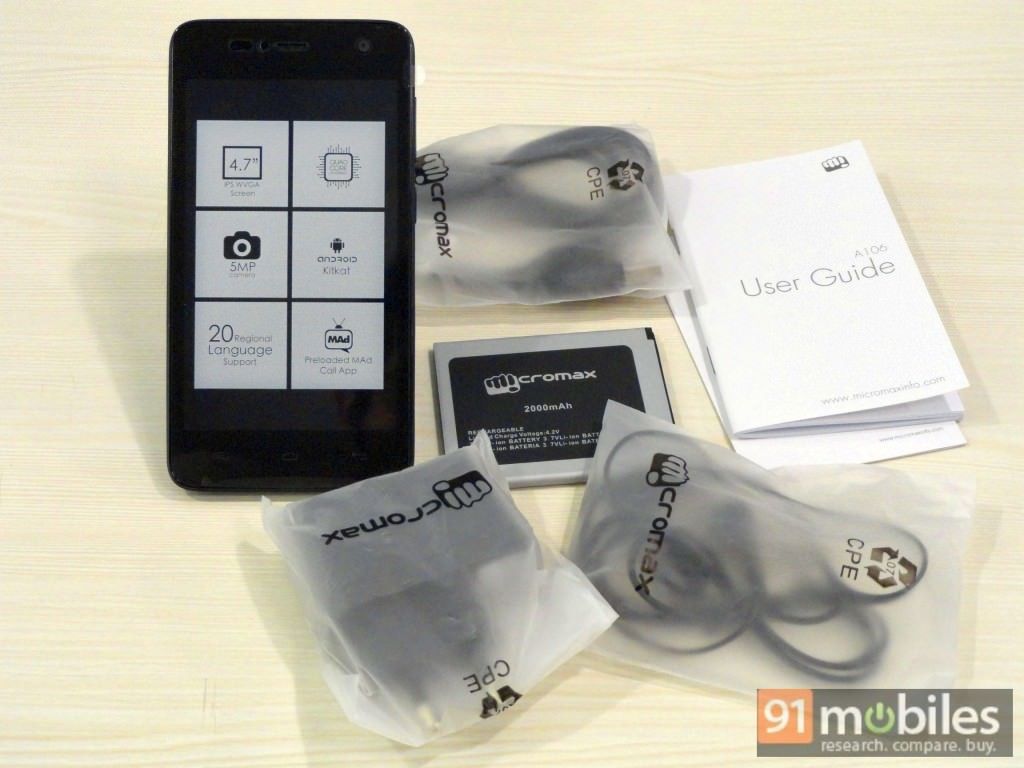 The Micromax Unite 2 comes with all standard accessories in the box including a wall charger, a USB cable and a stereo headset. Being a budget device, the company has tried to cut cost wherever possible and has eliminated all bundled freebies like flip covers.

Related reads: Micromax Unite 2 first impressions | Micromax Unite 2 camera review | Micromax Unite 2 review in pictures