Micromax A116 Canvas HD
is a mobile phone with a stunning blue background display that delivers an illuminating effect to the phone. The Canvas HD is the third phone in the series. The Canvas HD has the perfect elongated slender design, with an off-white rear panel. The resolution offered by the phone is powerful at 720p which is one of the strong attracting features of this phone, where you can enjoy browsing through many applications, probably even in dim light. The rear panel is inserted with a 2000mAh battery with amazing durability that can be used throughout the day. The Micromax Canvas HD is equipped with 4GB memory along with a 32GB memory card. The screen has a display of 5.0-inch.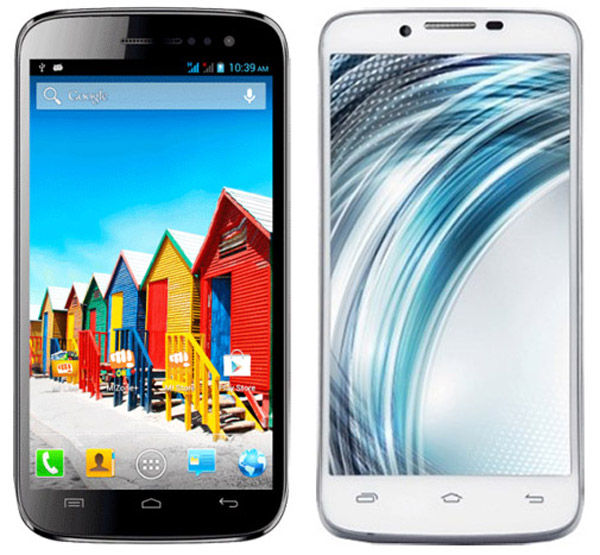 The unappealing feature is the bulging lens of the megapixel camera. There is a volume rocker on the left and when you further cruise to the right is the power/sleep button. On the top is the USB/charging port and earphone jack, there is A2 Megapixel camera in front close to the earpiece for video calls. The Micromax A116 Canvas HD is incorporated with impressive features of 1.2GHz Quad Core processor and 1GB RAM that functions on Andriod 4.12 aka Jelly Bean. There is a PowerVR Series5XT GPU, the main element that contributes to high-tech gaming and media playback options. There is a string of other amazing features of M!Live, M!Store which is the main element that supports content and App support. The other exciting features are Google Play store and M!Zone+ Whatsapp, BBM and Samsung's ChatOn and HookUp application to chat with family or friends on the net. The other regular inserts are G+, Local, YouTube, GTalk, Maps and many others. For rapid internet pace, Micromax has equipped the phone with 3G, Wi-Fi with hot spot capacities, USB 2.0 and Bluetooth with A2DP. The Micromax A116 Canvas HD has admirable features to flow with the rapidness in technology with excellent 4GB memory with 32GB memory cards, and the feature to watch out for is the HookUp applications to chat via net, and rapid 3G, and Wi-Fi with hot spot.