Nokia today announced a premium brand smartphone Nokia Oro, which is a style statement for luxury. Nokia Oro is a 18-carat gold plated smartphone running on latest Symbian Anna update. This smartphone is specially designed with a sapphire crystal and leather from one of Scotland's finest Caledonian herds.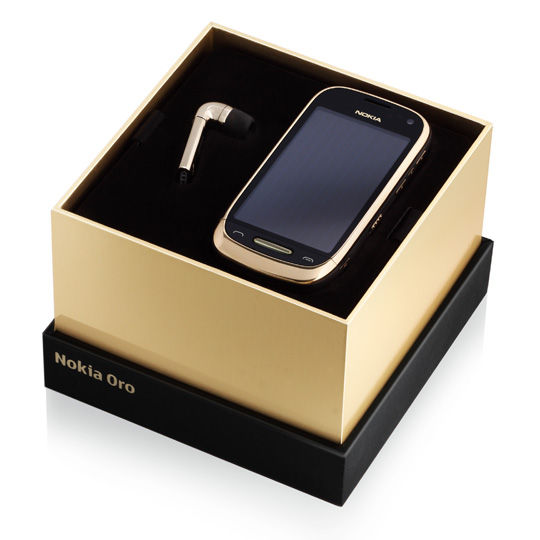 Nokia designed this product for selected market where such premium products are in demand. The main markets for these kind of products are Middle East and Russia. Nokia's General Manager for Russia, Gabriel Speratti said, "premium products like Nokia Oro have always been best sellers in Russia. We have a large number of users who are looking for products with a build quality and superior materials that attest to their success and social standing. In some areas, possession of such premium products is the passport to being taken seriously." Nokia Oro is designed with 3.5-inch AMOLED display, and an 8 megapixel camera with LED flash. The camera can record videos at 720p and there exists a pentaband radio connectivity, 3G HSDPA and Wi-Fi. This smartphone is a iteration of Nokia C7 or Nokia Astound.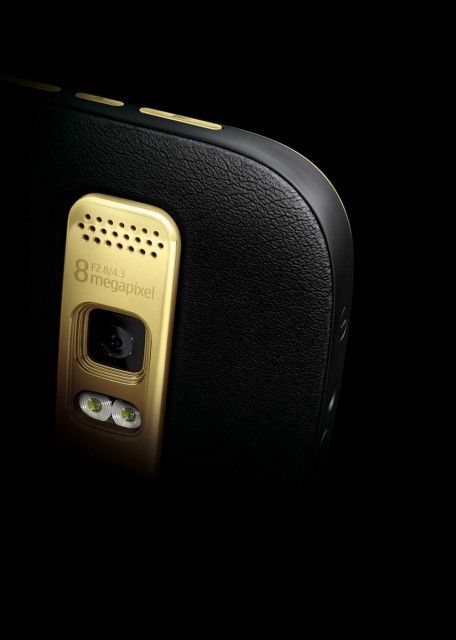 Nokia Oro will be made available in selected countries across the Europe, Eastern Europe, China and the Middle East in Q3 2011. This smartphone is available in two color themes, One in White and the other in Black and it will cost upwards of EUR 800.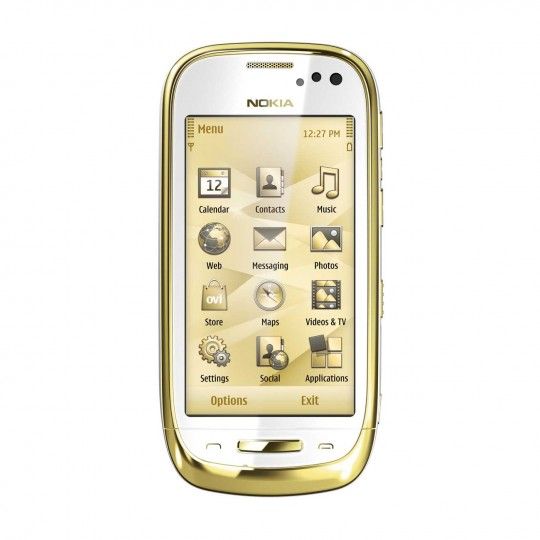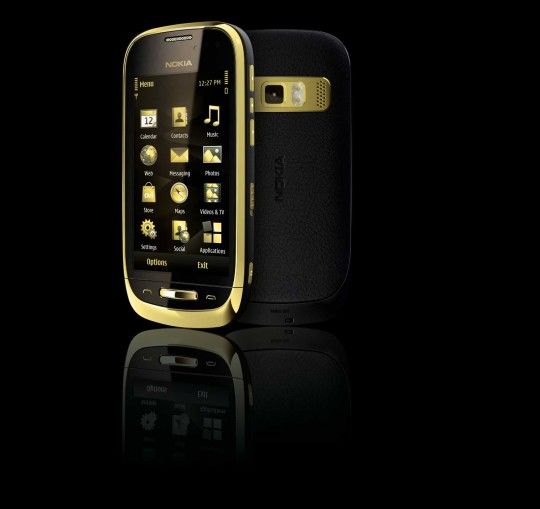 Materials Designer, Robert Lihou says, "Our aim was to use the best materials for the purpose. It's coated with 18-carat gold which has been made scratch-resistant. The leather is from premium Scottish stock. That's a real sapphire crystal in the home key, which makes it eight times sturdier than glass."