"At a price of Rs 4,000, the smartphone offers quite a few features, and the 16GB bundled microSD card is an added bonus"
While we usually tend to pay more attention to smartphones at higher price segments, there's no denying that the entry-level price band below Rs 5,000 is achieving the maximum growth, as evident from our Mobile Phone Landscape report for H1 2014. What's more fascinating is that this segment is being dominated by Indian brands trying to offer users a taste of smartphones. MAXX, a popular feature phone maker, has also jumped onto the ship with its offering in the same price band. The MAXX MSD7 Smarty AXD21 (yes, that's the name of the device) comes across as a decent handset for the price point it's being sold at, but we will find out well does it hold up in real-life usage.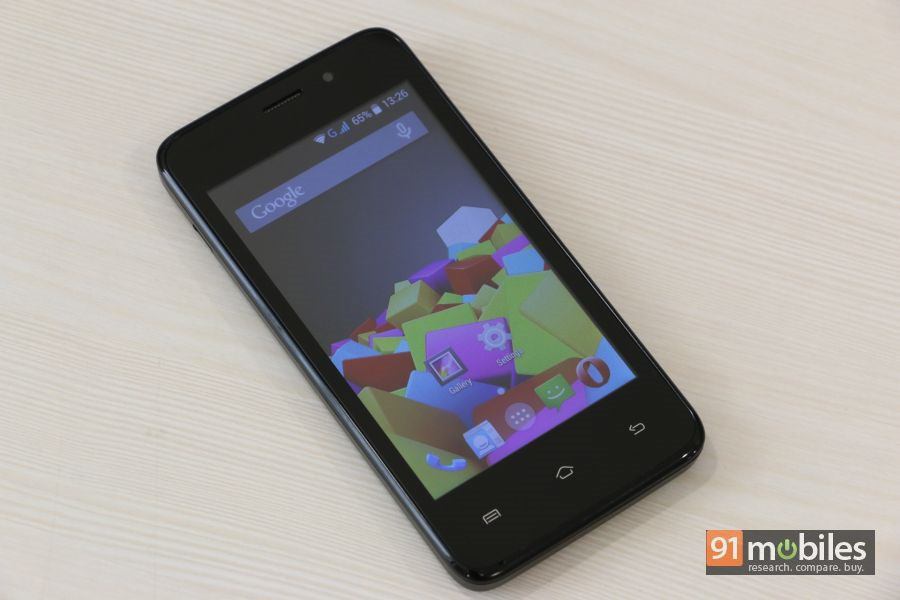 Specs at a glance
4-inch display with a resolution of 800 x 480 pixels
1GHz dual-core processor
512MB RAM
4GB internal storage with a microSD card slot
3.2-megapixel rear camera and VGA front camera
Dual-SIM support with 3G on the first SIM slot
Wi-Fi, Bluetooth and GPS
1,450mAh battery
Android 4.4.2 KitKat
Compact design with some premium niceties
The smartphone is built around a 4-inch display and thus is fairly compact compared to large-screen devices being launched these days. With such size, it snugly fits in your hands and there's no problem in single-hand usage. It also doesn't come across as too bulky, even though the thickness is on the higher side.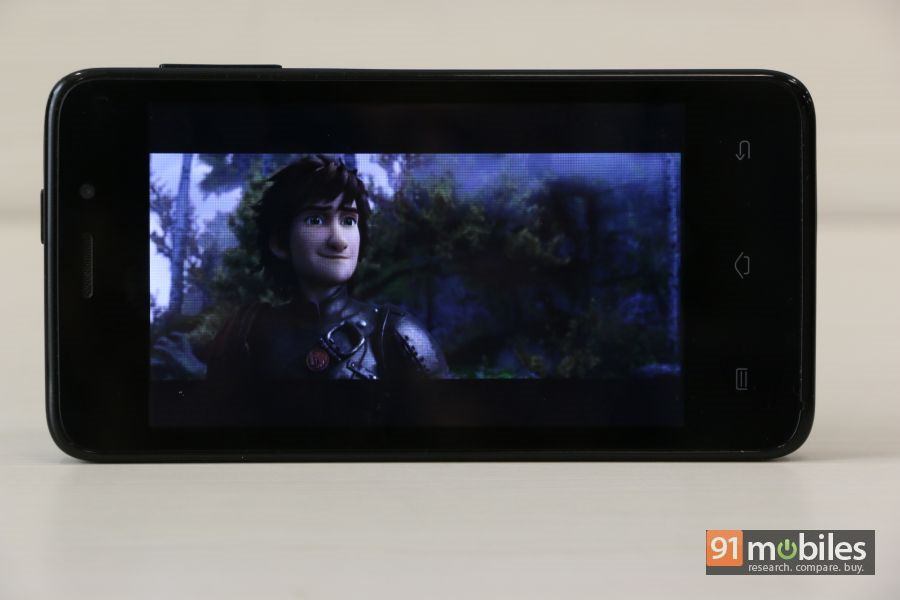 From the front, the device looks like just any other smartphone with the placement of the earpiece, front camera and sensors above the display and the usual capacitive buttons for navigation below. These buttons are backlit and provide the standard functionality of options, home and back. The 4-inch display bears a resolution of 800 x 480 pixels. With a pixel density of 265ppi, the screen is just average as it suffers from pixelation issues. It doesn't reproduce the colours well, as the blacks aren't completely black. Sunlight visibility is also its weak point since the screen is quite reflective.
Flip the AXD21 over, and you'll be greeted by a textured leather pattern at its rear. Yes, MAXX is using the same design feature which is the staple of Samsung's premium devices to an entry-level phone. The rear is also home to the primary camera along with an LED flash, a speaker mesh and branding. The rear cover extends along the edges of the smartphone and can be opened. Removing the back panel gives you access to the removable battery, a pair of SIM slots and a microSD card slot.
The right spine of the handset has a volume rocker, while the micro-USB port for charging and data transfer is available on the left edge. The top is where the audio jack lies along with the power key, while the bottom is completely barren.
Even though the smartphone is crafted from plastic, it's quite sturdy and with some premium design ethics, it doesn't feel like a sub-Rs 5,000 smartphone at all.
The camera is available just for the sake of it
The 3.2MP camera sensor at the back of MAXX MSD7 Smarty AXD21 didn't raise our hopes to begin with. But then, considering the asking price of the device, it's better than nothing.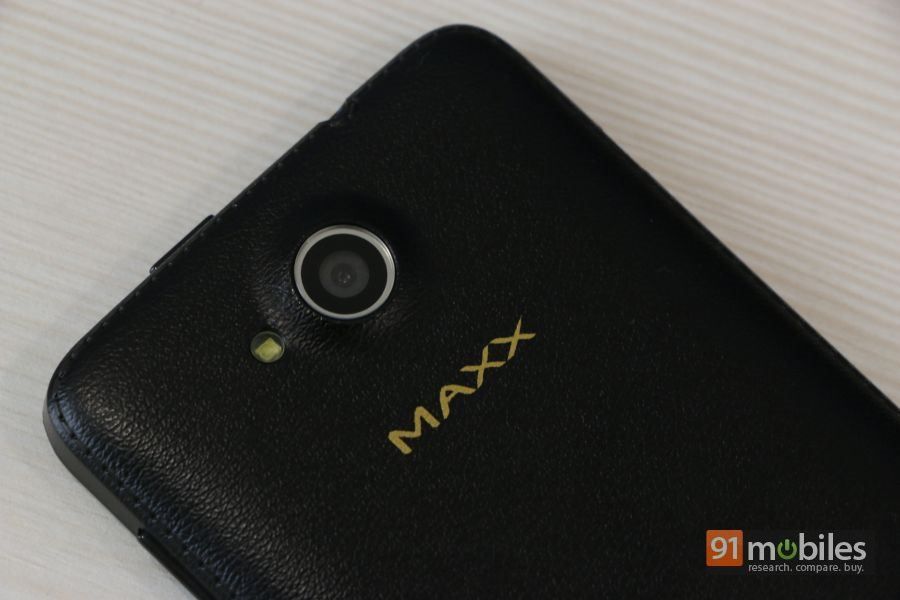 The camera interface is stock Android and you get the standard features covering HDR mode, burst shot, panorama, etc. along with the ability to customise exposure, white balance, and more. When it comes to quality, the images aren't even good for basic usage as they are extremely grainy. Colour reproduction also seems off the mark with faded colours.
Here's a look at some full-resolution images shot using the MSD7 Smarty AXD21.
The main camera can also shoot VGA videos, but only at 10fps.
For video calls, there's a VGA camera at the front. Of course, it can be used for selfies, but we'll leave it to you if you want to share grainy images on your social media feeds.
Offers an unadulterated taste of KitKat
Gone are the days when manufacturers shipped their devices with just about any Android version. Even budget smartphones are highlighting the fact they run the latest build of Android these days. The Maxx AXD21 also follows the trend by offering 4.4 KitKat, with no alterations in terms of interface or functionality.
However, the smartphone does come preloaded with a number of apps and games. The apps include Flipkart, Getit, and Kingsoft Office among others while games such as N.O.V.A. 3 and Prince of Persia are also available. Sadly, the games are demo versions allowing you to play for a very limited time and then you have to pay for the full versions. Maxx has also preinstalled some of its own apps such as MAXX Care, LifeBox, New Launches and World. However, apart from MAXX Care, which gives you the ability to find service centres, none of these apps are very useful. There's also an app called SNS which gives you one-click download facility for apps like Facebook, Twitter and WhatsApp.
A fine performer with impressive standby time, but average talk time
One of the most important things for a device at such price points is its performance, since we expected it to be laggy. However the MAXX MSD7 Smarty doesn't display this problem as it's fuelled by a dual-core MediaTek MT6572 SoC clocked at 1GHz. Thanks to KitKat, the devices runs reasonable well even with 512MB of RAM. In basic usage such as navigating between different screens, opening and closing multiple apps, we didn't face any performance issues. Even while playing games, the smartphone handles the graphics well and things are smooth for the most part. However whenever you take power-ups in games like RipTide GP2 or SmashHit, you'll find noticeable jerks. We also played a 720p video which ran fine on the handset, although there was momentary lag when seeking to a certain point.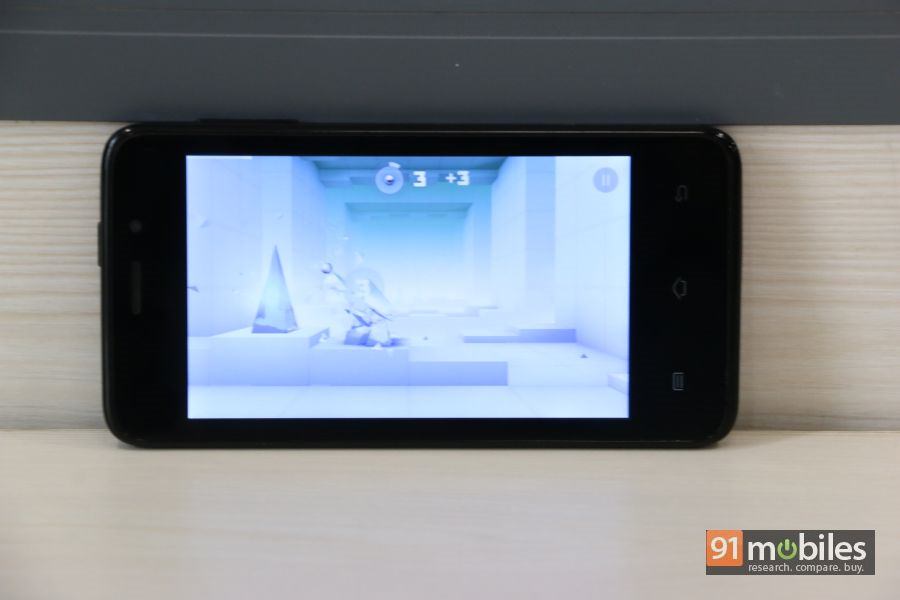 Coming to the storage, the device comes with 4GB on board and just about 1.27GB is available to the end user. It's good enough for installing basic apps and storing personal files. But if you want more, then MAXX has bundled a 16GB microSD card with the smartphone allowing you to store tons of multimedia content. You can also use a 32GB microSD card if you require even more space.
The AXD21 MSD7 Smarty sips juice from a 1,450mAh battery. The device delivered an excellent standby time during the course of our review, lasting a full day comfortably with moderate to heavy usage. While this is good for battery life, it's a hassle as you have to check the phone from time to time to see if you missed any important notifications. During our battery life test, the device ran continuously for five hours and thirty minutes while playing a 720p video on loop, which is just about average.
For connectivity, the dual-SIM smartphone is 3G compatible (only the first SIM slot) and offers the usual features like Wi-Fi, Bluetooth and GPS. During calls, we didn't encounter any problems and call quality seemed fine.
Verdict
The Maxx MSD7 Smarty AXD21 is a great effort at offering a good and capable smartphone experience to users at a compelling price point. Priced at Rs 4,000, the device sports everything a consumer would expect from a smartphone. However, the display and camera are a letdown.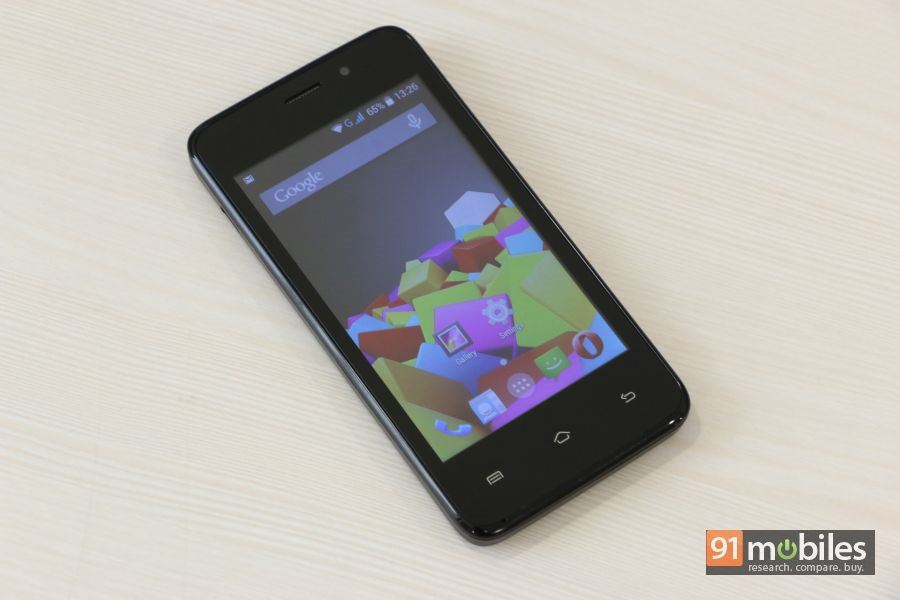 It also faces competition from smartphones like the Karbonn Smart A12 Star, which offers similar specs with a slightly better processor and camera. The rivals also include Intex Aqua Y2 and XOLO A500s Lite, which offer good configuration, but not the latest iteration of Android.
To sum up, the MAXX MSD7 Smarty AXD21 is a worthy option for Rs 4,000 for the features it provides, specifically if you factor in the included 16GB microSD card.
Price: Rs 4,020
Editor's rating: 7 / 10
Pros
Sturdy build with leatherette finish
Android 4.4 KitKat
Decent configuration
Bundled 16GB microSD card
Cons
Average display
Poor camera

Photos by Pratik Vyas
Competitors for Maxx MSD7 Smarty AXD21