Maxx Mobiles, one of the leading Indian mobile phone brands is investing Rs. 320 crores towards setting up manufacturing plant in Haridwar. This manufacturing facility will be used to manufacture mobile handsets and lithium ion batteries – to be mostly used in smartphones and tablets. Maxx Mobiles already has 3 manufacturing plants in India including two in haridwar and one in mumbai. The existing manufacturing facilities are being used to manufacture batteries and mobile chargers.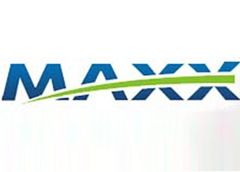 The management sees cost advantages in shifting the manufacturing operations from China to India. The average salary for a skilled labourer in china is Rs. 15,000 while that of an equivalent in India is Rs. 8,000. In addition, the location for the manufacturing facility falls in a tax-free zone and the company stands to enjoy a tax-free regime until 2020! Altogether, Maxx foresees a cost saving of 15% from this initiative. The manufacturing facility will begin operations in 6 months to manufacture handsets and then in another 12 months will begin manufacturing lithium ion batteries.
Maxx aims to achieve Rs. 2,500 crore turnover in next two years and plans to increase the headcount from existing 2,500 to 16,000 by end of 2012. Maxx wants to become India's first homegrown mobile handset company that has complete manufacturing facilities in India. Good luck to Maxx.