Max Payne Mobile
now invades all Android powered devices. Today it has been released on Google Play Store and is available for just Rs 167 in the Indian mobile gaming market to offer HD graphics, high-resolution textures, user-customizable controls, Social Club connectivity, gamepad support for select USB controllers and more.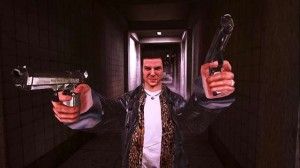 Below is the list of compatible Android phones for Max Payne Mobile:
Motorola Razr, Razr Maxx, Motorola Atrix, Motorola Photon, Motorola Droid Bionic, HTC Rezound, HTC One X, HTC One S, HTC Evo 3D, HTC Sensation, HTC Droid Incredible 2, Samsung Galaxy Nexus, Samsung Nexus S, Samsung Galaxy Note, Samsung S2, Samsung Galaxy R, Sony Xperia Play, Sony Xperia S, Sony Walkman Z Series Media Player
Below is the list of compatible Android tablets for Max Payne Mobile:
Acer Iconia, Asus Eee Pad Transformer, Asus Eee Pad Transformer Prime, Dell Streak 7, LG Optimus Pad, Medion Lifetab, Motorola Xoom, Samsung Galaxy Tab 8.9 / 10.1, Sony Tablet S, Sony Tablet P, Toshiba Thrive, HTC Flyer, HTC Jetstream It is to take a note here that Samsung Galaxy S III is not in the list. Also, some more popular Android phones and tablets remaines out of the list. May be in near future more Android devices will be added. Apart for the Android devices, Max Payne Mobile is also currently available on Google Play Store for Apple's iOS devices. If your device is supporting the game, then enjoy some of the brilliant gun wielding bullet time actions of it on your mobile or tablet. Do write below your experience of the game on your devices.