The National Distributor of KONKA Smartphones, Mak Mobility Private Limited has launched in the Indian Market today a range of three Multimedia phones which includes the Agni, Aakash and Prithvi as the line up under the hood.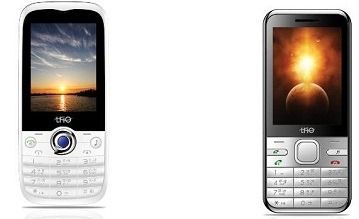 The Agni, Aakash and Prithvi Multimedia Phones have been designed to be available as a Budget friendly option for the consumers all over India. This Trio Series has been packed with a Bunch of features that promises to keep you up to date and close to News, Entertainment and People.
Mak Mobility has launched the Agni, Aakash and Prithvi as a Trio of Phones in the Indian Market within a Price Range of Rs. 1,199 to Rs. 2,999. All the three Multimedia Phones have got a big 2.6-inch Display along with a Sleek design.
The Phones have been fuelled up with a 1400mAh Battery which promises to provide a great Backup for the Customers. The Phones have been accompanied by wonderful features for the Customers who need the device majorly for Communication Purposes.
Mak Mobility has equipped the Agni, Aakash as well as Prithvi GPRS and Stereo Bluetooth Connectivity feature.
The Aakash (T2424) and Agni (T2626) Multimedia Phones have got King Movie/HD Player for Videos along with FM/MP3 Playback with Recording features. Both the Models of the Multimedia Phone series feature a 1.3MP Rear Camera along with the Flexibility of Expansion of External Memory up to 16GB via Micro SD Card.
The Prithvi (T2020) Model of the Multimedia Phone series has been accompanied by a VGA Camera along with a Special Box Speaker with K-Class Amplifier to deliver a Superior quality of sound.
Mak Mobility will be enabling a boisterous Chain of Distributors of the Brand across the Country in the Coming time.