Instead of getting into the rat race of market-share of smartphones, Nokia have always charted their different path for the smartphones especially when it comes to camera department. From introducing high quality optics like Carl-Zeiss Lens in mobile camera to a PureView camera in world's first 41 MP Camera- Nokia 808, Nokia remains on forefront for innovating camera camera capabilities of mobiles. And, now we might see a Lytro style camera in a Nokia smartphone. Such a camera would allow users to click pictures first and focus on them later. This technology was first showcased by a company called Lytro, which produces Lytro Camera. Before delving on Nokia's strategy, let's see what exactly is a Lytro Camera.
Lytro Camera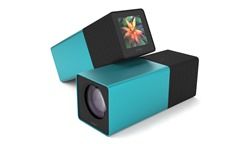 Unlike normal cameras where for capturing a scene, photographer has to focus on the subject which they intend to click, Lytro Cameras allows them to simply capture the scene without worrying about the focus. Essentially, it allow photographer to shoot first and focus later approach since the camera captures the whole light field in the scene. The camera also takes advantage of all the depth in the scene. What makes this more interesting is that the end result of photograph is not a static one, but a live photograph in which the focus on anything can be controlled and even change the point of view of seeing pictures with perspective shift. The photos can also be applied with Living Filters such as Carnival, Glass, Mosaic, Film Noir, etc. for applying filters to certain part of images.
An example of real-life application of Lytro Camera would be for clicking a picture of some one standing in front of the tree, with a normal camera photographer will have to focus on the subject and not tree, but with a Lytro camera there's no need to bother about subject or tree, since the picture clicked will be able to focus on both of them.
If you're still not able to make sense of technicalities of Lytro camera, then worry not, living photograph embedded below will clear your doubts. Using the Crayon filters, the photograph gives color to one flower at a time which you are focusing upon. Kindly click on the various parts (flowers) in the image below to see the actual working of Lytro Camera-
The best part of such photographs is that users can engage with them, instead of just looking them. The photographs clicked from the camera can also be share on to social networks and embedded in a blog. It is important to note that Lytro camera is not for professional photographers as its image quality can't even match DSLRs (Digital single-lens reflex camera), but it gives photographers a different experience of taking and sharing pictures.
Nokia's Investment in Pelican Imaging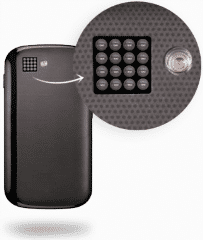 Another company called Pelican Imaging is researching and developing a plenoptic technology to bring such capabilities to smartphone camera. Instead of single lens, Pelican' technology uses an array of 16 lenses in a 4 x 4 grid. Each lens only capture one color (Red, Green or Blue also called basic colors) from the scene thus improving image quality by removing noise.
Nokia and Qualcomm recently invested in this company to fasten growth of development of such a ground-breaking technology. It also suggests that if such kind of technology is combined with Nokia's PureView technology or floating lens optimization of Lumia 920, then the world of camera smartphones is totally going to change. Watch this video to get an idea of Pelican's Imaging capabilities:
Summary
Such kind of technology will surely change the way people click and consume the photographs. It will also change the thinking of other smartphone manufacturers to bring innovative features instead of cramming more megapixels in the camera. What about you? Are you excited to see such technology in Nokia smartphone?