Nokia Lumia 620 was expected to hit the Indian market in the second week of February but the company now seems to be delaying the arrival of its flagship device as its own web store has not yet included the device in the list of its product offerings.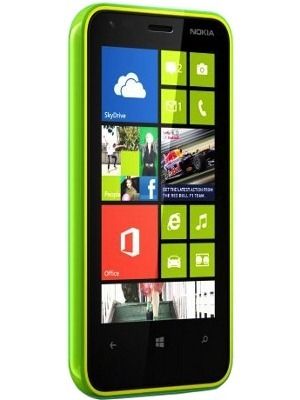 Nokia Lumia 620 is a much awaited Windows 8 device that aims to meet the needs of the prospective customers who desire different features in their device.
The Lumia 620 has a 1GHz dual-core Qualcomm Snapdragon S4 processor assisted by 512MB RAM. It sports a 3.7-inch WVGA capacitive touchscreen display that supports a resolution of 480 x 800 pixels. To add to the uniqueness of the device, Nokia has equipped it with a polarization filter that promises to deliver clear visibility under sunlight.
The Lumia 620 is the latest offering by Nokia that was revealed recently in India accompanied by Lumia 920 and Lumia 820. The three devices unveiled by the Finnish manufacturer consist a complete portfolio of entry level, mid level and top segment device in a single go.
The fans of the Lumia series were looking forward to give a warm welcome to the Lumia 620, that is a mid-range offering and exhibits the most alluring features in the price range. Also, this device has a Micro SD slot which makes it stand distinctly ahead of its brothers.
It would be exciting to see how the Lumia 620 receives response from the market after it hits Nokia's e-store in order to give tough competition to its competitor, the HTC 8S.