Being a holiday today, I wanted to enjoy and relax by using multimedia capabilities of the Samsung Galaxy Tab 2, i.e., playing music and video on it.
Music
The Tablet comes with an in-built Music Player app, which works expectantly like any music player with nice options available to user for equalizer settings, music categorization based on Albums or Artists or various Genres. One feature which I really liked in the app was Music square feature, working similar to Genius music playlist in iTunes and Apple devices. It collects all your songs in a grid like system and then plays them as per your mood.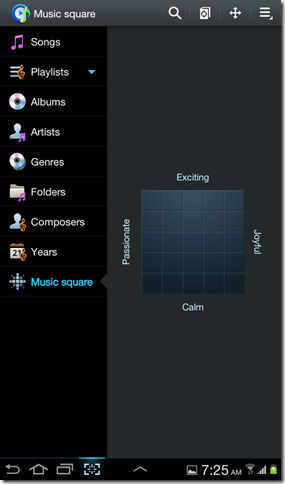 Output sound through tablet's speakers was very low, partly due to the fact that it only houses one speaker at the back. The tablet sounded better through earphones or Bluetooth headphones.
Video
Samsung's default video player plays almost all the video formats, which is a very good fact in comparison to other Video players available on Android devices which are compatible with very few formats. The video player runs only on landscape mode. The colors came out well on the tablet and I really liked watching videos on it.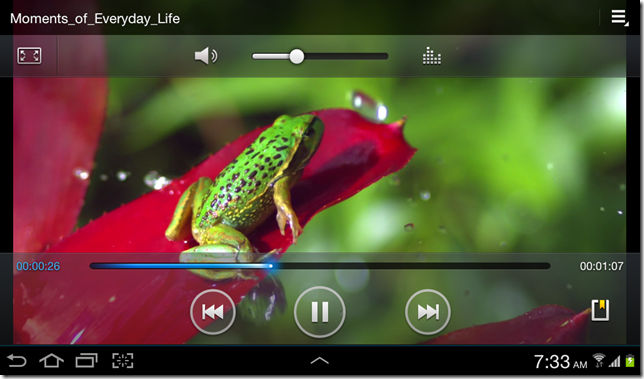 The tablet was easily able to play a music video of 720p, even it was able to play video of 1080p, but it lagged a little bit. I also faced some issue in seeking the 1080p video.
Also, I would suggest to use some other video player app available on Play Store like Mobo player or MX Player for superior experience.
Galaxy Tab also comes with native YouTube app, which plays videos uploaded on YouTube. In portrait mode, video looks really blurry and small, however in landscape mode playing HQ (High Quality) video was delightful.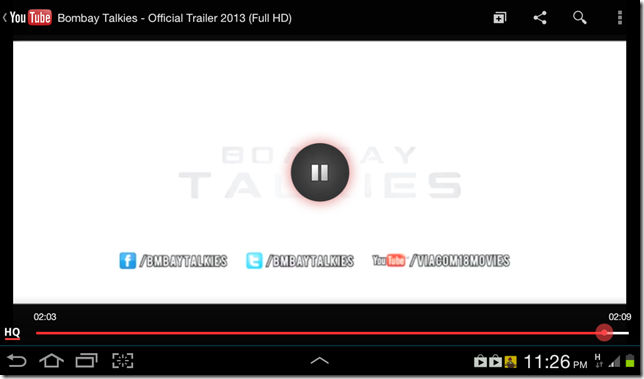 I liked watching videos on the Tablet so much, that I watched two episodes of Roadies hosted on YouTube from Tablet itself. The buffering speed of the video was also good.
The tablet also offers a Video Maker app, which seems good enough for making basic videos regarding a certain theme like a Birthday or Anniversary.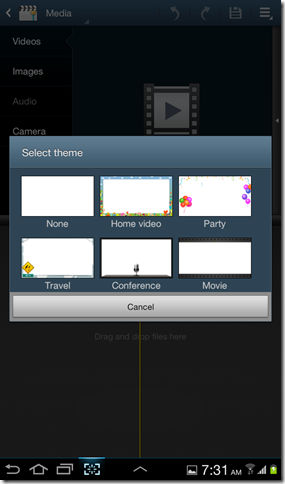 Camera
I also happened to take a walk to nearby park and thought of taking some pictures from the Galaxy Tab's camera. As expected, with a paltry camera of 3 MP on the Tablet, the pictures are just average. Also, due to the fact that the Galaxy Tab has considerable weight, it has to be carried on both hands, making it very difficult to be stable for taking a picture.
The camera app offers normal options to shoot pictures like contrast settings, brightness settings, auto-focus, etc.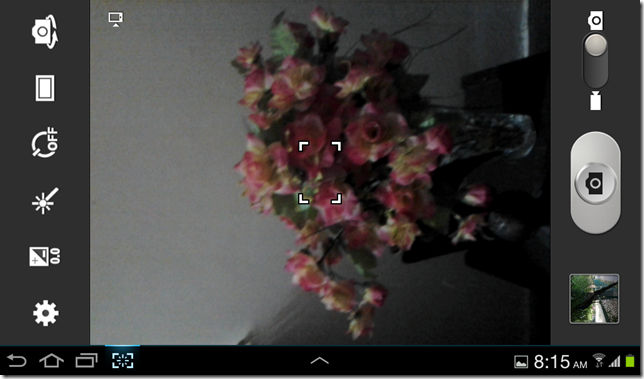 These pictures were taken outdoors-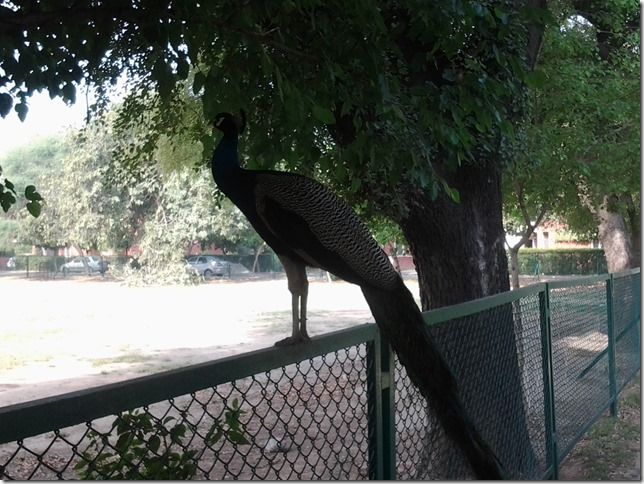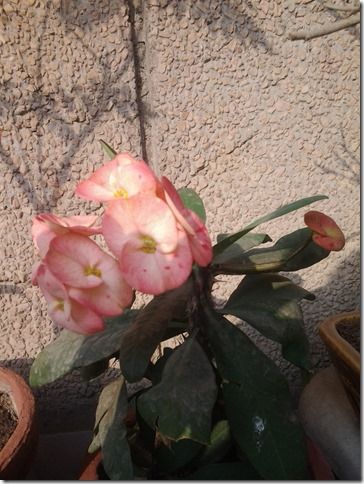 I also took some indoor pictures, which in my opinion were a tad better due to ample lightning conditions. Indoor pictures-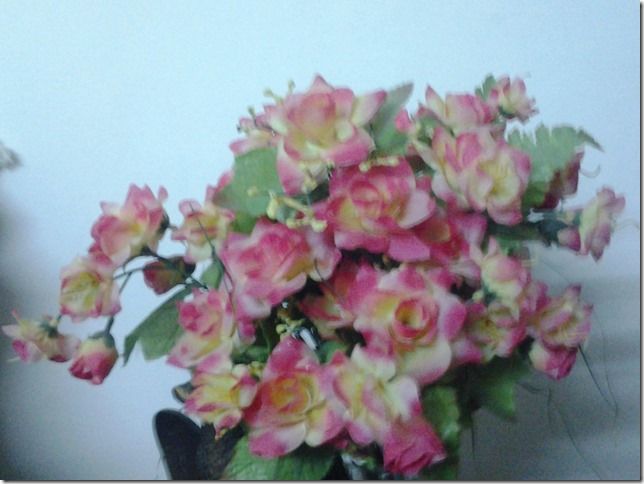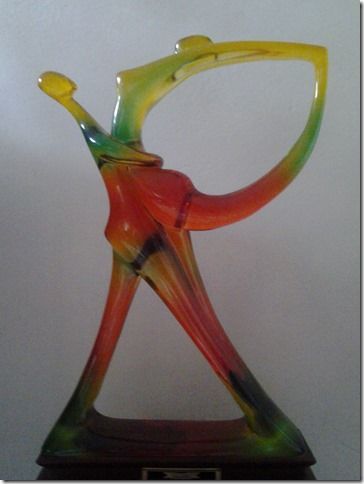 The photo editor app present in the tablet allows one to edit pictures by cropping them, change color settings, add some effects, etc.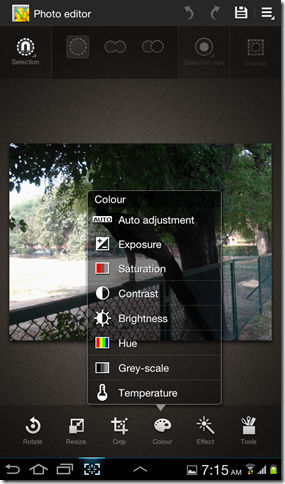 Altogether, it Galaxy Tab 2 can be considered as media powerhouse for all your entertainment needs. It can't replace my digital camera, but still can be used for occasional photos.
For reading my previous days of experience of using Samsung Galaxy Tab 2, please read them from following links: