A day earlier, I mentioned that it's the hardware which makes the apps or games run on any device. Moreover, one of the primary reason for Android and iOS to gain strong foothold in smartphone market is due to their Play Store and iTunes Store. Since I already owned a Android mobile, I was using a lot of apps on it, so I immediately went to Play Store on the Samsung Galaxy Tab 2 to download my favorite apps and also find discover new apps (which weren't supported on my mobile due to incompatible hardware or old version of Android).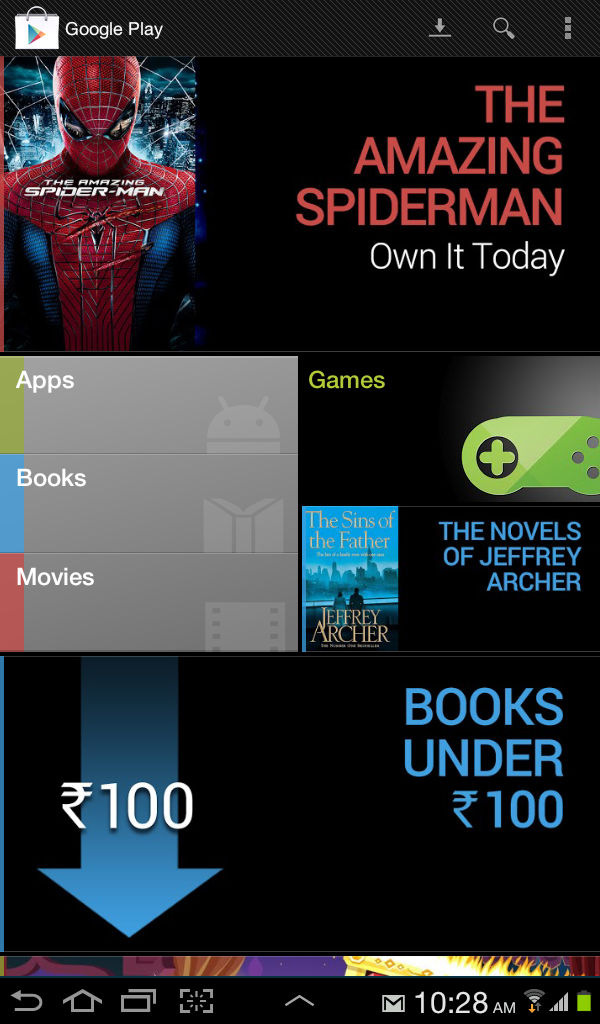 Applications
If you're a first-timer to Play Store, then prepare to be overwhelmed, because Play Store is not just about Apps or Games, it also showcases Books and Movies for purchase and download. And, it doesn't have just few hundred apps, latest stats suggest that Play Store has more than 700,000 apps. The very first app I downloaded was
Evernote
, which syncs one's notes, images, documents and web clips across multiple devices. I also started using
Google Keep
, which is also a note-taking app.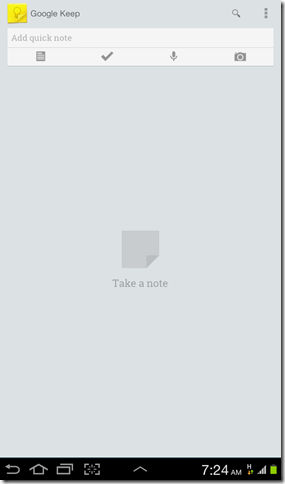 I'm an avid reader of books, and
Play Books
is an awesome app by Google for reading books. While most of the books have to be bought, still few classic books are also available for free download.What I liked about this book is that you can download the books offline and it also syncs your reading with other devices. Even, I was surprised that I read 3 chapters of
Adventures of Sherlock Holmes
while commuting in less than 2 hours.
To keep track with latest updates in Technology, Business, Lifestyle, etc., I downloaded
Pulse News
app. This app provides the content from various websites, which can also be read offline and interesting content can be share over social networks.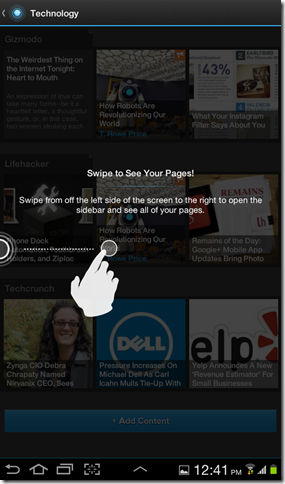 For transferring data wirelessly between my computer and the tablet, I used
Airdroid
which lets me send images, files, songs, etc. and lets me access contacts and messages of the tablet.
MobiKwik
app lets me recharge my phone number(s) whenever I feel the need. I also started using cross-platform messaging app
Whatsapp
to stay in touch with my friends.
Radiowalla
app lets me listen to the music of my choice without going through the pains of creating a playlist.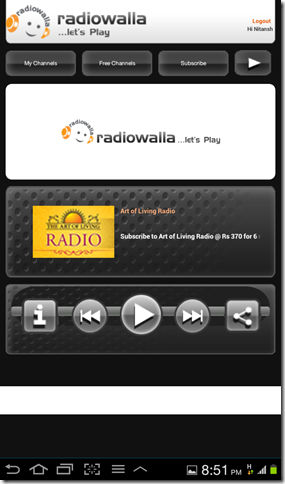 I also started using apps of social networks like
Facebook
,
Twitter
and
LinkedIn
. I also downloaded
Quora
which is a wonderful service for finding answers to almost anything. I must say, that I never understood the buzz around Cloud Computing, but since I got this tablet, Cloud Computing made my life a lot easier. I used
Dropbox
and
Google Drive
to sync my files across my mobile, this tablet and laptop. Similarly, Evernote, Play Books, etc. keeps all data synced across my devices. In my opinion, this is what the technology should be- automated and time-saving for the users! All of the apps worked as expected on the tablet and bigger screen size made using them very delighting experience.
Games
I was also in mood of enjoying little bit on the tablet. I started downloading
Angry Birds
,
Temple Run
,
Cut the Rope
and many more. The bigger screen of the tablet made playing Angry Birds a lot of fun. But, as I said earlier, it would be difficult to carry it in one hand for longer durations, better idea is to keep tablet on a surface and then play. I really liked playing Temple Run on the tablet, but due to bigger size of the tablet, I had to tilt left and right more in comparison to a normal mobile phone for moving the protagonist in another direction in the game.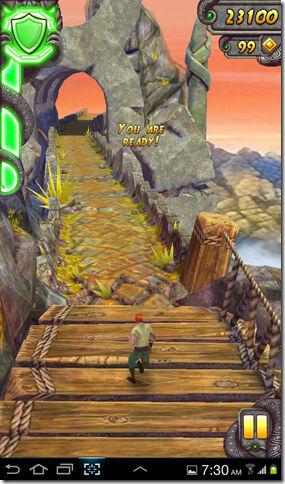 Overall, playing on the tablet was very joyful and entertaining. The bigger screen will make you more immersed in the game and somewhat makes up for its weight. I'm documenting my experience of using a tablet for 7 days, and if you haven't read my previous days experiences, then please find them here: