IPL (Indian Premier League) a professional T20 league started in 2008 has changed the way Cricket is being watched in India. Marrying cricket and glamour, its one of a kind experience to the viewers. IPL 6 was inaugurated in a star-studded ceremony in Kolkata yesterday. With matches starting from today to next 55 days, IPL 6 promises an exciting cricketing experience to the cricket-crazy viewers. But, what if you couldn't make it to the stadium or can't watch it on TV? We bring you the apps for Mobiles that not just allows you to check IPL scores, but also watch it on the go, or better play it!
One of the most popular websites to check anything and everything related to cricket, it's app is equally good. It gives live scores with ball by ball updates, live text commentary, detailed news and analysis of the matches, result, schedule and much more. The app also includes videos and audio for cricket analysis by experts.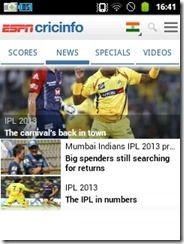 Though not as popular as Cricinfo, the app has almost all the features that Cricinfo has. Along with live text commentary, it also offers audio commentary in both English or Hindi language. The app also showcases player profiles giving statistics about runs scored, wickets taken, etc.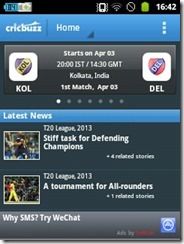 This is an official app by BCCI which gives live scores, schedule of matches, detail information about the teams, statistics, venue of the matches, photos and video and many more things related to IPL. The app also includes Pulse (polls about IPL match) and Twitter chats regarding IPL.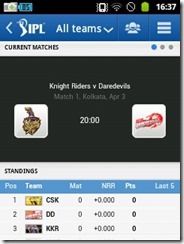 While you can stay updated about IPL through live scores, you still can't fully enjoy without seeing it live. nexGTV is a video streaming app which allows you to watch various TV channels live for free as well as based on subscription. The app allows you to watch IPL live as well watch IPL highlights afterwards the match for a nominal subscription fees.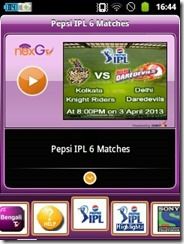 IPL T20 Fever 2013 (Android)
What better way to enjoy the IPL, then playing it by yourself, IPL T20 Fever 2013 – a game developed by Indiagames gives you this ability. It offers 3D graphics and full-fledged cricket gameplay with real cricket simulation through very simple controls. Playing it in multiplayer mode make this a fun and challenging game to play with your friends.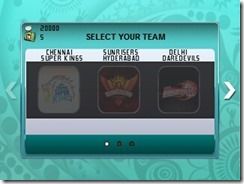 Jumping Japak (Android |
I'm pretty sure that you've seen the advertisements where official broadcaster (SET Max and Sony Six) promotes IPL with Farah Khan through various dance moves. This app is a fun way to make the dance moves for 6, 4 and wicket. You can also share them on social networks. The app also gives you the schedule of the matches and offers an option to set reminder 30 minutes before the matches.
As they say for this IPL, sirf dekhne ka nahi. Check out these apps and enjoy the IPL 6!