Reliance Communication has become the 'Global Partner' for the most popular ICC Cricket World Cup 2011 (ICC CWC 2011), scheduled to begin in February 2011 at Dhaka, Bangladesh. The company organized a preview of the trophy at Mumbai and also kicked off a series of promotional activities for ICC CWC 2011 as part of the partnership for the forthcoming tournament. The ICC CWC 2011 Trophy will be handed over to the winning team of this tournament which is the 10th edition.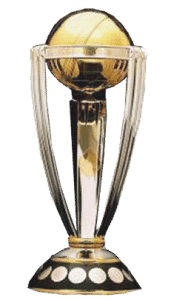 RCom had associated with many cricketing events and sponsored the ICC Champions Trophy and all the editions of the ICC World T20. The company received overwhelming response to its value added services (VAS) offerings during the tournaments. Encouraged by this, Reliance Mobile is all set to launch a host of services that provides audio and video content on both 3G and 2G platforms during the ICC CWC 2011.
Reliance Mobile will go LIVE with all ICC CWC 2011 matches through its already live specially created ICC zone on R-World VAS platform. Reliance Mobile customers will be able to keep a track of the 49 ICC CWC 2011 matches via WAP and SMS Alerts. They will be able to watch live stream of match highlights videos, watch previews and match round-ups, and download wallpapers and ringtones, anytime anywhere, with their handsets on both GSM and CDMA networks.
For cricket buffs, Reliance Mobile will provide access to ICC rankings, archived content of previous tournaments, news & analysis of match/tournament/players, ball-by-ball score updates on Wireless Application Protocol (WAP) and Data protocol. Customers will have the choice of downloading video clips and receiving video alerts over SMS.
Reliance Mobile customers will have a range of services to choose from including video clippings of all matches India plays with live audio commentary and moment-by-moment text commentary on their handsets. Customers can capture the action and rare moments of the championship and set them as wallpapers. They can also set the ICC World Cup theme song as their caller ring back tune and download the video of the theme song.
Commenting on Reliance Mobile's association with ICC Cricket World Cup 2011, Akshay Kumar, CEO and Regional Head, South West, Reliance Communications said, "The key market drivers will be the increasing availability of 3G services and support for high quality video, the globalization of sport personalities and club support, and the improvement of digital sports rights for mobile distribution."
Reliance Mobile will offer this application for iPhone, iTouch devices, Blackberry, Android and Symbian enabled devices, Nokia Ovi Store, Java devices and Samsung app store handsets.