"We'll be live on Google Hangouts at 6 pm this evening, tackling any queries you may have on HTC's scrumptious flagship"
HTC's been breaking moulds with its high-end smartphones, and is known to experiment with design. Raise your hands if you think the HTC One X was one of the sweetest looking handsets ever. HTC's flagship from last year, the HTC One, set a new benchmark for smartphone design with its drop-dead gorgeous looks and metal body, and we didn't think it could be bettered. We were wrong.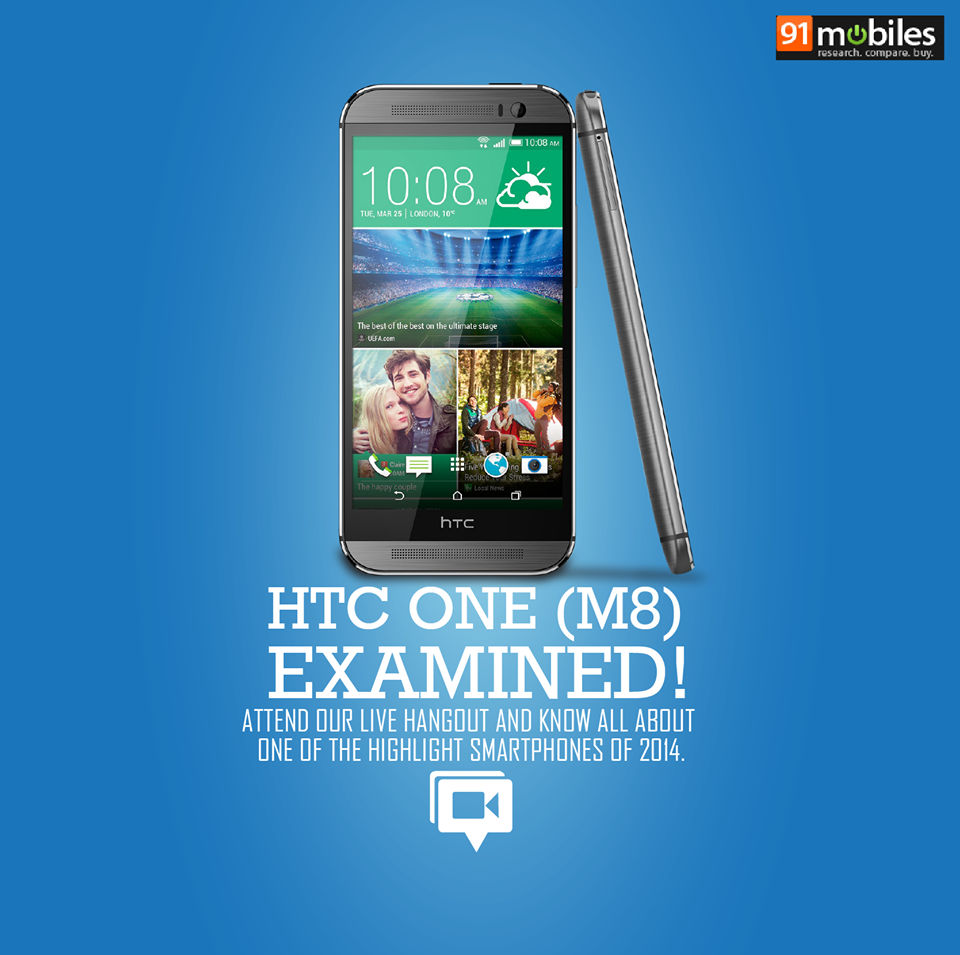 The HTC One (M8), successor to the HTC One, sports a mesmerising design. Clad in metal, it comes in gun metal, silver and amber gold, and raises the bar by several notches when it comes to build quality and sheer looks. Powered by a quad-core Snapdragon 801 running at 2.5GHz and 2GB of RAM, it features 16GB of storage expandable via microSD. Also on offer is a dual-camera setup featuring an UltraPixel snapper and a separate depth sensor enabling a variety of special effects. The smartphone runs Android KitKat, complete with the latest version of HTC's Sense UI that features BlinkFeed, a customisable news and social feeds aggregator.

There's a lot more to this premium device than just looks and loaded specs though. If you have any question regarding the HTC One (M8) you'd like us to answer, you can participate in our live Google Hangouts discussion at 6 pm today. You can also bookmark this page and view the discussion by clicking on the video embedded below.