French telecommunications company, Orange has showcased its latest application Libon at CES 2013. It is a communication application which lets you make free calls and texts with your friends and relatives who own an Apple iPhone.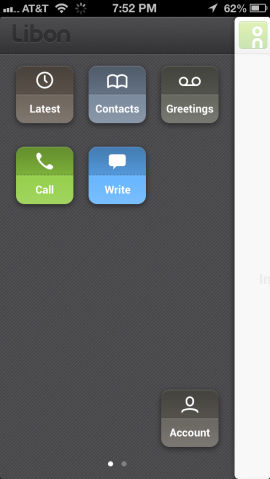 Like the most popular messenger app Whatsapp, Libon also enables you to chat with your other friends, who are also using this app.
When one will launch this app, he/she will see a the app's home screen with pre-installed icons for checking the latest notifications, contact list, recorded greetings, a call button, and a write button for writing and sending text messages.
The interesting feature of this app is that it puts all your usage needs at a common place. When one looks at its communication with any of the contact, he will be able to see all messages, voice mails at a single place for a ease.
It also has a unique feature that it translates all your voice mails into texts, so that you can read them if you are running out of time.
you can create personal greeting for your different contacts, so that you can have a great experience of personalized communication.
You can download this app for free now, by visiting App Store and can call or send texts without paying any charges.
The free version of this App enables you making only three personalized greetings. But if one subscribes it for $2.99 a month, he can make unlimited personalized greetings in custom voices. And the best of all, can make calls to anyone on mobile or landline.