LG has hit the mobile market with a unique accessory dubbed as the LG PD 233 Pocket Photo Printer. This pocket printer backs the Android and IOS platform devices by providing wireless connectivity through NFC and Bluetooth.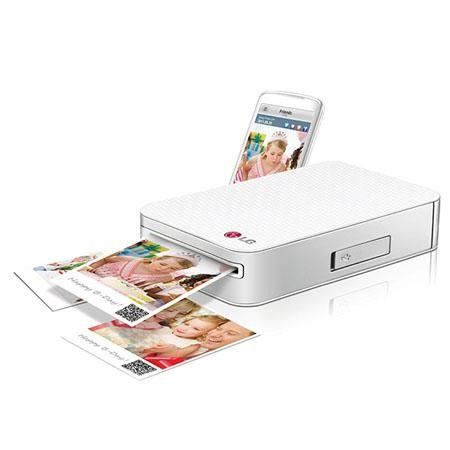 LG has very well strategized to roll down this accessory with the two leading Mobile Operating Systems. Serving the motive of portability, it is as big as a human palm and and produces the desired print within few seconds of connectivity via NFC or Bluetooth.
The concern of expensive ink cartridges has been eliminated by the Zink's inkless Printing Technology, which ensures longevity and preservation of the spectacular print quality. Android and IOS users can download the LG Pocket Printer application to use the perks offered with this accessory. It involves editing options as well as photo filters so that you can retouch your photos. Now the stress of printing birthday cards, business cards and invitation cards can be laid off instantly with this new printer.
LG has surely succeeded in doing something out of the box in the mobile accessory segment. Wireless connectivity ensures freedom from the hassle produced due to various external connections. But this device seems to be overpriced and can only attract the lavish and premium end customers. LG has to consider the monetary value of this product in order to achieve affective sales broadly.