Dr. Henry Noh of LG spoke with Pocket-link and shared his vision of LG smartphones. What Dr. Noh spoke touched the right chord.
He says "These days, all the phones look the same. They have a huge screen — 4.3 inches is normal these days — and next year they're moving even larger. And they have a fixed number of touch buttons. They're the same thickness. They have the same camera. And even the same OS. It's so boring."
If you think about it, there's hardly any differentiation in terms of design and other parameters. The innovation is being shown in the name of bigger, smaller, first-ever, lightest, fastest. Most of them are related to hardware. And the speed of innovation has slightly slowed down. We must admit the tough task at the hand of smartphone manufacturers to stand out from the crowd and to come up with stand-out design every time.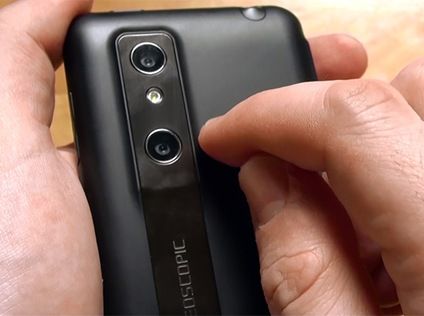 According to Dr. Noh, LG Optimus 3D is thick at 12mm. He feels that LG will be launching the successor of Optimus 3D which will be just 7 mm thick. Almost thinner by 50%. The reduction in thickness will be possible largely due to the improvements in 3D display technology. So, we no longer have to choose between a thinner smartphone or a phone with 3D. Interesting development and let's hope they bring this device sooner to the market.