"The LG Lifeband Touch is a cross between a dedicated fitness band and smartwatch"
It's no doubt that 2014 is seeing a huge interest in the wearables segment, right from big manufacturers to startups. LG has also marked its entry in the space with the Lifeband Touch, which was first
unveiled at CES
. We got to play around with the device at the LG Tech Show. Read on for our first impressions.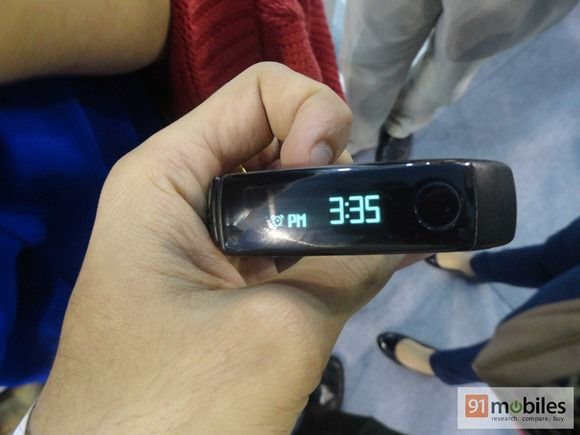 In terms of design, the LG Lifeband Touch can be mistaken for a normal bracelet. However, for its diminutive size, the band is considerably heavy. It can be slipped onto the wrist easily by bending it open, but there's no clasp to keep it intact. Since it's available in fixed proportions, the fitness band comes in three sizes – M, L and XL depending upon the user's wrist size. But we weren't impressed with this design choice, as the band doesn't stay in place.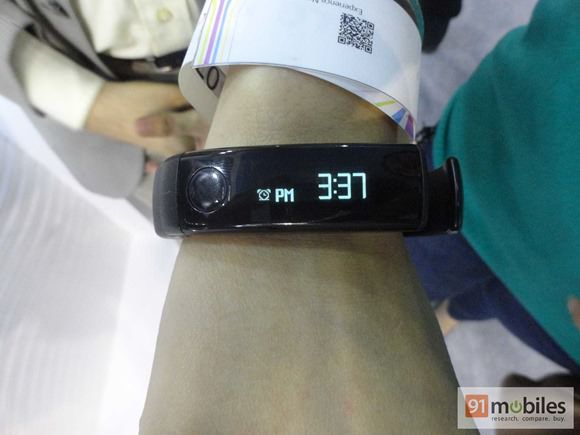 The 3-inch monochrome OLED display has a low-resolution, but is good enough to read on. This also helps in improving the battery life of the device which the company claims is three to five days. Alongside the display, there's a button which acts as a menu selector, while the display can be swiped or tapped to check various options. Sadly, the Lifeband Touch requires a proprietary charging dock, instead of a standard microUSB cable. At this point, it's important to note that LG is going the other way in contrast to other manufacturers like Samsung and Sony which are also offering smartwatches. The fitness band aims to be better than dedicated fitness trackers such as the Fitbit Flex and Jawbone Up, since these don't have displays. This lends some smartwatch-like capabilities to the Lifeband Touch, which has the ability to display call notifications and messages. It can also be used to control music being played on the connected smartphone. The device's sensory capabilities include 3-axis accelerometer and altimeter. These sensors can measure calories consumed, steps taken, distance walked, ascent/descent data and more. A great feature of the Lifeband Touch is that its compatibility isn't limited to just LG devices. It can be connected to both Android (version 4.3 and above) and iOS (iOS 6 and above) devices via Bluetooth 4.0. This gives it an edge over the
recently unveiled
Samsung Gear Fit
(compatible with Samsung devices only) or the popular fitness tracker Nike Fuelband (compatible with iOS only). The band syncs fitness information with the connected mobile device using the LG Fitness app. The app provides a snapshot of calories burnt, workouts etc., in a visual manner. The fitness band also works well with third-party apps like
RunKeeper
and
MyFitnessPal
among others.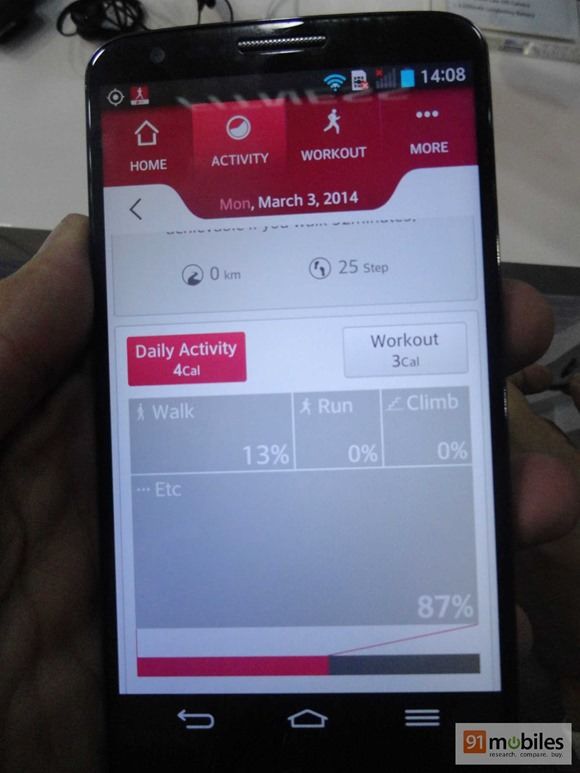 Along with the Lifeband Touch, the company also showcased earphones that can monitor the user's heart-rate. The earphones can also be used for taking calls or controlling music playback.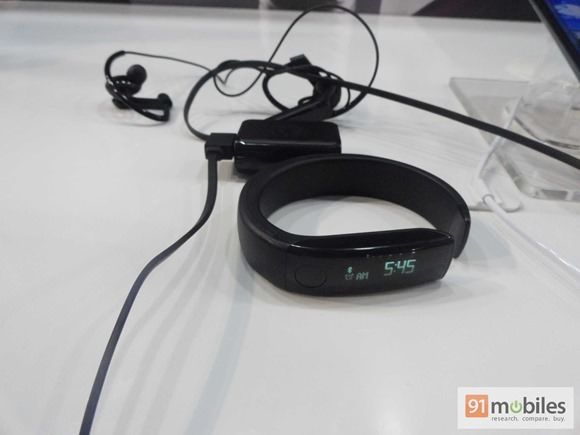 Both the fitness band and the heart-rate monitoring earphones will be available in the second quarter of this year, and pricing information will also be revealed at the same time.