"The LG G4 stands out as a gorgeous-looking flagship that rocks loaded specs"
If you're out in the market for a new smartphone, you literally have hundreds of options to choose from. Fitting every need and budget, there are multiple options that could look compelling… available to buy either online or via the traditional brick-and-mortar stores. Though the choice gets more limited if you covet a premium daily driver, there are still quite a few devices vying for your money. When one is ready to spend on a premium smartphone however, user expectations are sky high, and it won't be unjustified to demand the whole package – covering everything from smooth performance to great camera quality. One of the aspects that's also extremely vital is stylish design – no use spending if you aren't getting something which you can't flaunt. And if you ask us, the new LG G4 fits the bill perfectly. Allow us to explain.
The choice of material is crucial when designing a flagship smartphone, and everything from plastic, glass and metal has been used by manufacturers. With the LG G4 (FAQs) however, you get the choice of real leather backs… which not only exude class and look great, the sheer feel in the hands is just indescribable. Available in multiple hues, the rear panels are crafted out of genuine leather, and come complete with stitched threads that give the smartphone a feel akin to what you get inside a luxury car. You just have to see and feel it for yourself to know what exactly we mean. And hey, if you're averse to leather, the G4 is also available with ceramic and metal backs (the latter was just added to the line-up).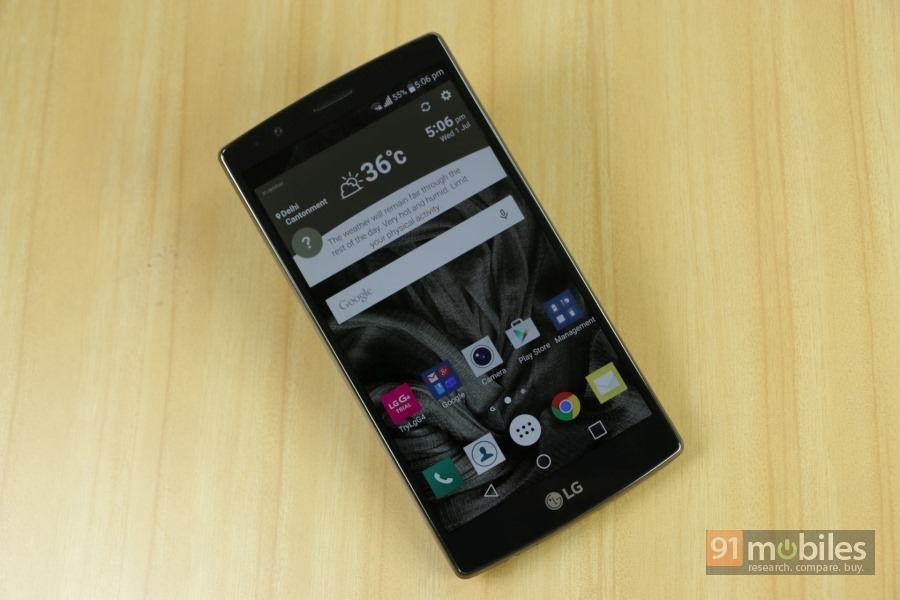 Whichever option catches your fancy, you'll be getting a stylish smartphone that mesmerises with its gently curved body. Focussing on ergonomics and ease of use, the hardware control keys on the LG G4 are placed at the rear, right where your index finger would be when you hold the phone in your hand. In fact, thanks to this design, the G4 is actually quite compact… totally defying its large screen size. Talking about the display, you get a 5.5-inch unit rocking QHD (or 2K) resolution. The eye-scorching pixel density of 534 ppi means everything pops out – whether you're using the phone for mundane tasks or entertainment, the visuals are a treat for the eyes.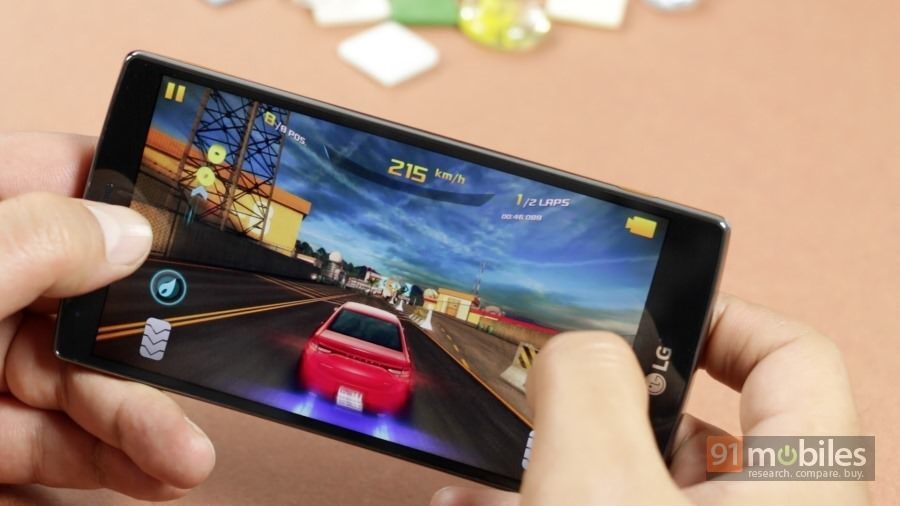 Then there's the horsepower. We don't need to tell you that the processor is at the heart of any smart device, and the hexa-core Qualcomm Snapdragon 808 chipset is responsible for the show as far as the LG G4 is concerned. Utilising a 1.8GHz quad-core cluster and a 1.4GHz dual-core cluster, and mated to a very respectable 3GB of RAM, the processor handles everything with élan – regardless of the task thrown at it. Everything from high-end games to juggling between multiple apps is a breeze, all thanks to the powerful CPU. The processor is frugal on resources as well, and makes sure that the 3,000mAh battery lasts you through the day. For storage, you get 32GB built in, along with an option of adding more if you want. As you'd have guessed by now, the powerful specs of the G4 definitely rock our boat… apart from the classy design that is. The smooth performance offered by the Snapdragon 808 is a delight. While the stylish design of the phone makes it worth flaunting to others, the performance adds to the usability and makes sure you're not left wanting when you want to get work done or play games and movies.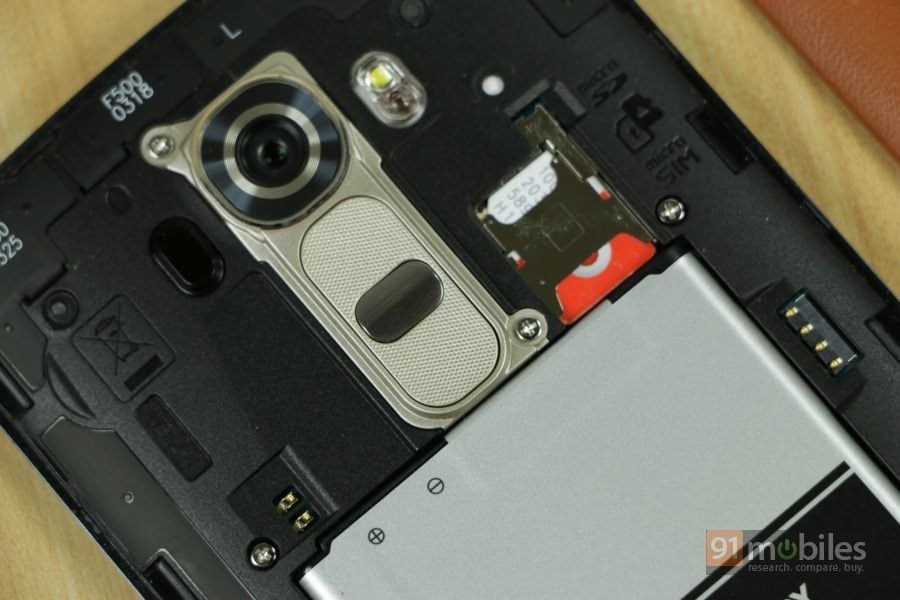 The LG G4 is loaded with respects to connectivity as well, offering dual-SIM 4G, USB OTG, NFC, dual-band Wi-Fi 802.11 a/b/g/n/ac, Bluetooth 4.1 (with APT-x), A-GPS, GLONASS, wireless display mirroring using Miracast, and HDMI-out over SlimPort (up to 4K resolution). An infrared blaster on top works in conjunction with the preloaded QRemote app to turn the smartphone into a universal remote.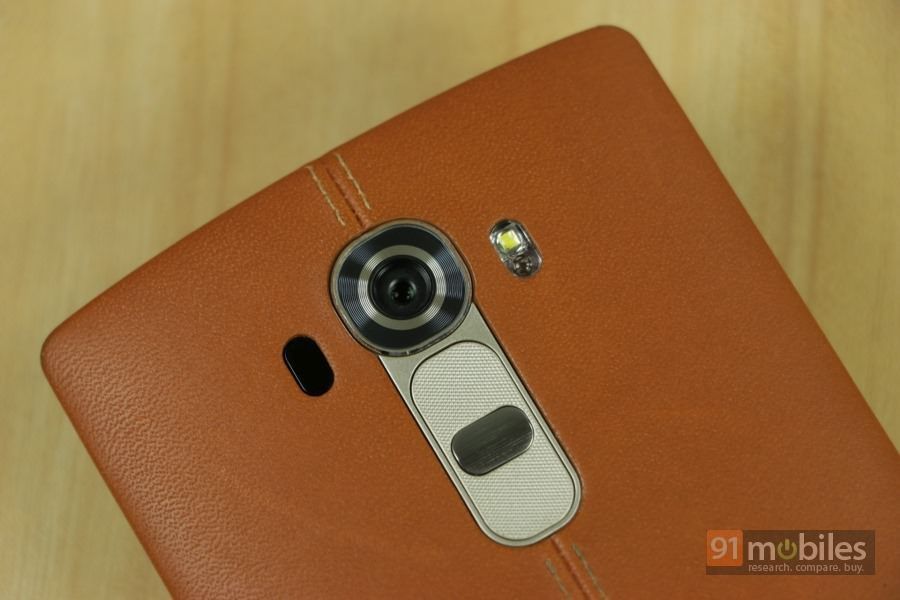 No flagship smartphone would be complete without capable cameras, and we'd be putting it politely when we say that the G4 doesn't disappoint. It actually goes a few notches higher. LG has designed the 16MP camera in the LG G4 to capture beautiful images, even under less than ideal lighting conditions. The camera module features a wide F1.8 aperture lens that allows 80 percent more light to reach the sensor, while OIS 2.0 improves low-light performance even further. The primary shooter is helped by laser autofocus, ensuring that the camera focusses on your subjects near instantly.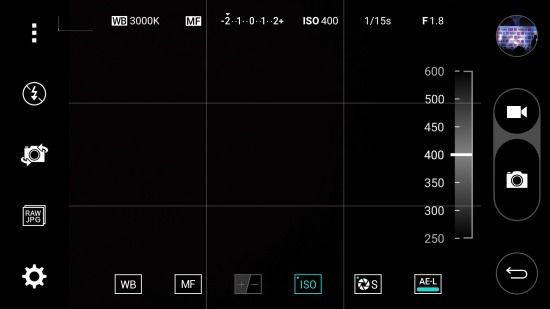 The Manual Mode lets you explore your creative side by letting you control the focus, shutter speed, ISO, exposure compensation and white balance for every shot. Advanced photographers can also save photos in RAW format in addition to JPEG, for more precise editing with no loss of details. The LG G4's snapper also features a Color Spectrum Sensor (CSS), which improves colour accuracy by reading the RGB values of the ambient light in a scene, as well as the infrared light reflected from objects. This info is used to adjust the camera's white balance and flash colour to create images that are as close to reality as possible.
Selfie lovers haven't been ignored too. The 8MP front-facing camera on the G4 produces sharp, detailed portraits and group shots. The new Gesture Interval Shot feature takes four shots spaced two seconds apart, so you can get that perfect selfie regardless of conditions. All you need to do to shoot a selfie is open and close your hand twice in front of the camera.
These specs look great on paper, but the good thing is that the G4 justifies them by offering superb image quality in nearly all lighting conditions. Don't believe use? Here are a few sample shots so you can take a look for yourselves. You can right click on the images and open them in new tabs to view them in full resolution.
So that sums up the complete package that goes by the name LG G4… this could actually be one of the shortest phone model names in history, but the smartphone defies its small moniker by offering pretty much everything one would want in a premium flagship. It's an all-rounder for sure, but nothing beats those oh-so-sexy looks and the Qualcomm Snapdragon 808-fuelled performance.