LG's latest Android flagship device the LG G2 is now available to buy in the United States via almost all of the major telecom operators in the region. AT&T, T-Mobile and Verizon have started selling the latest LG flagship smartphone in the US on their networks. However, one of the major operators, Sprint is going to start pre-sales for the phone on October 11.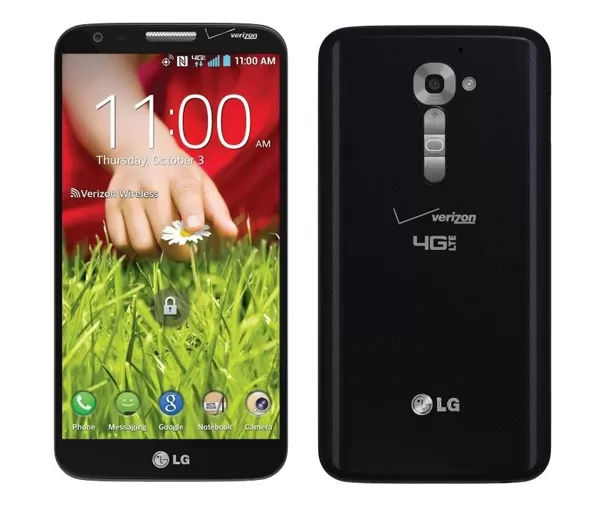 Verizon is offering the phone for $199.99 with a two year standard contract or for $600 without any contract or $25 per month payment scheme on Verizon Edge. AT&T is also offering the phone for $199.99 with the two year contract or $575 without any contract or $27 per month scheme on AT&T Next. While, T-Mobile is offering the phone with $100 down payment scheme and $21 per month for a year or you can get it by paying final amount at once of $603. To remind you, LG G2 runs on the Android 4.2.2. Jelly Bean operating system version. It is powered by a quad core Qualcomm Snapdragon 800 processor along with 2GB of RAM memory. It comes with 13MP rear and 2MP front facing shooters. The volume and power keys of the phone are located on the back panel. In related news, LG has revealed that the smartphone consumers in the Canadian market will be able to buy its latest flagship beginning September 27
from the major six telecom operators in the country. Pricing of the phone for Canada is yet to be announced by the operators.