LG's latest Android based tablet the LG G Pad 8.3 is going to be officially available in the Korean stores by the next week. Company has spilled a little bit information about its roadmap to launch its latest tablet in the markets. First, it will be available in the South Korea from October 14th and then it will move to thirty more countries before the end of 2013. After it launches in Korea, company is planning to make it available in the European market.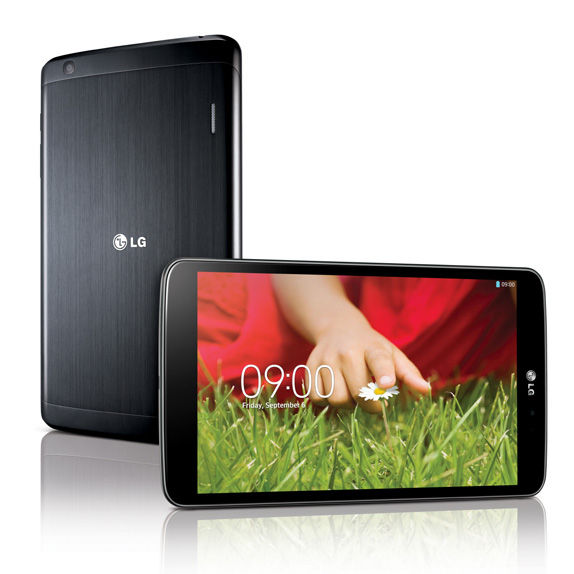 To remind you, Features of LG G Pad 8.3 –
Display – It comes with an 8.3inch full HD touch screen display with the resolution of 1920*1200 pixels along with 273 pixels per inch density
Processor & RAM – It is powered by a 1.7GHz Quad Core Qualcomm Snapdragon 600 processor along with 2GB of RAM memory
Cameras – It comes with 5MP rear and 1.3MP front facing shooters
OS Version – It is running Android 4.2.2 Jelly Bean operating system version
Storage – It comes with 16GB of internal storage
Battery – It is powered by a massive 4600mAh battery
Other features – It is also pre-loaded with QPair app to synchronize contents of the smartphones with the tablet
LG's latest tablet in the G Pad series is lighter even comparing to its 8.3inch size. It also beats the
Apple iPad Mini
in
the resolution segment, meaning 273ppi pixels comparing to Cupertino giant's 163ppi offering. We will update you more after LG reveals more information about the launching of the device in other markets.