"With different screen sizes, LG makes sure that its slates can meet your needs"
Following the footprints of its Korean counterpart Samsung, LG has unveiled three tablets under its G Pad range. The only difference between the devices seems to be their varied display sizes, apparent from their names – G Pad 7.0, G Pad 8.0 and G Pad 10.1.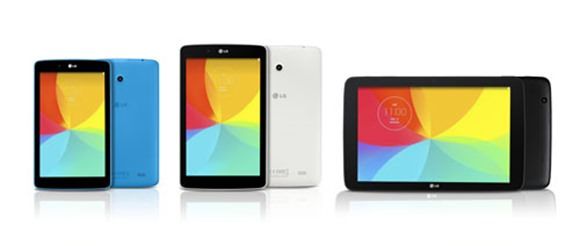 Unfortunately, the manufacturer chose to remain tight-lipped about their specs, availability and pricing. The new slates will be showcased at the upcoming MedPI 2014 event in Monaco, slated between May 13th and May 16th. Hopefully, we should have more information then. However, the south Korean company did give out some details about the software features of the tablets. With the updated Knock Code, the company has gone a step ahead than simply double-tapping the display to wake the device, allowing users to create an unique pattern. QPair will give users the ability to sync their notifications from an Android handset over Bluetooth.
The brand is touting the G Pad 7.0 as an ideal device for single-hand usage, whereas the G Pad 8.0 is positioned as a worthy mid-sized tablet. The biggest member of the family, the LG G Pad 10.1 is aimed at offering endless hours of entertainment and fun.
LG first launched a tablet in its G Pad range last year during IFA, tagged as the G Pad 8.3. With its full HD resolution (1,920 x 1,200 pixels), it was the first slate delivering that resolution for its size.