LG G Flex smartphone with curved display heading for its launch around the world.
The first smartphone with curved display from the Korean maker,
LG G Flex
is reported to launch globally at an event in Hong Kong in December 2013. LG's vice chairman Koo Bon-Joon previously shared some details on the global launch of the phone and company was discussing with global telecom firms to release the phone in various market.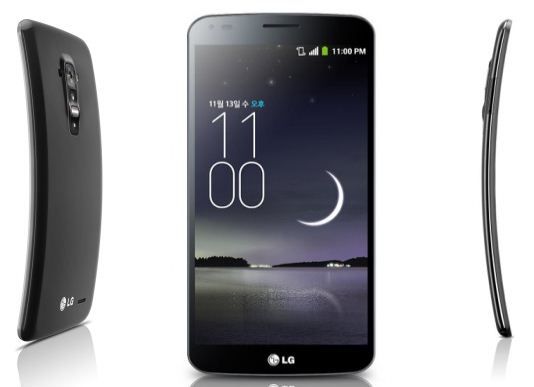 Now, a Chinese publication, 3G.CN has got an invitation letter from LG for an event scheduled for 3 December in Hong Kong, where it is highly expected that the company will reveal its plans for the global launch of the phone, apart from the release of the device in the Hong Kong market. It is already confirmed that LG G Flex will be releasing in December on the mobile carrier Orange in France. However, no exact price and release dates are revealed for its launch in France. Features wise, LG G Flex offers a 6 inch plastic OLED display which makes it ultra-light, ultra-thin and flexible. The phone is running on Android 4.2.2 Jelly Bean OS and powered by a 2.25 GHz snapdragon 800 processor from QUALCOMM along with Adreno 330 graphics chip. To remind you, LG G Flex was introduced earlier this year with a curved display vertically and you can actually bend the display on a flat surface to a normal screen. But, it comes back into its regular shape again. The phone comes with a self-healing back panel which automatically vanishes the normal scratches you might get from accidental scratches.
Via