"Wondering how to blur the background using the new Google Camera app? We show you how"
Since long, Google's stock camera app has been ridiculed for its basic features when compared against the feature-rich camera apps found on devices from HTC and Samsung. However, Mountain View's camera app offering has just received a massive update, bringing with it a ton of new functionalities. One of the most interesting features offered by the app is the Lens Blur option, which gives users the freedom to emphasise on the subject by blurring the background. If you're wondering how to achieve this depth-of-field effect using the Google Camera app, you've come to the right place.
It must be noted however, that the feature is only available in the latest app, which is just meant for devices running Android KitKat at the moment. If your device fits the bill, then head on to the Play Store to download the app right away.
Step 1
Open the Camera app and swipe from the left edge to get a menu of options including Photo Sphere, Panorama, Lens Blur, Camera and Video. Since we're talking about the Lens Blur feature, tap on the same to proceed.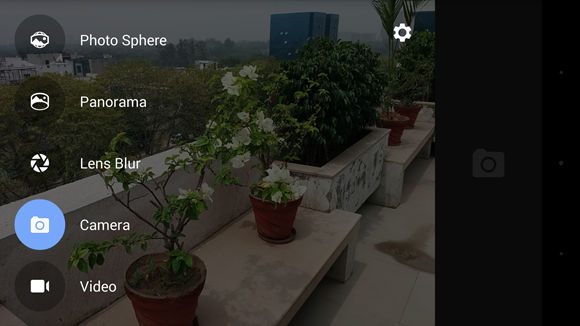 On a side note, the images shot in this manner aren't captured in the full resolution, and you only get an option of low or high quality shots. This can be selected by heading into the app settings.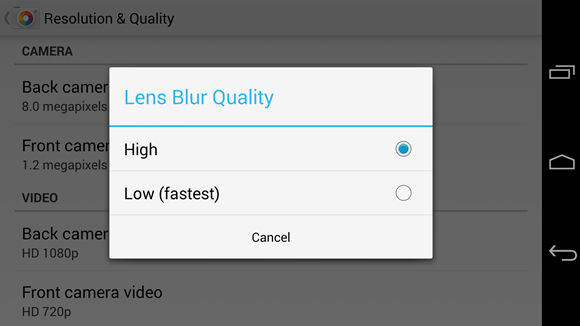 Step 2
Frame the scene you want to shoot and hit the capture button.
To capture such type of image, the app uses algorithms to estimate depth (distance) to every point in the scene from the device. All you need to do is slowly sweep the smartphone in the upward direction, ensuring that the subject stays in the centre of the frame.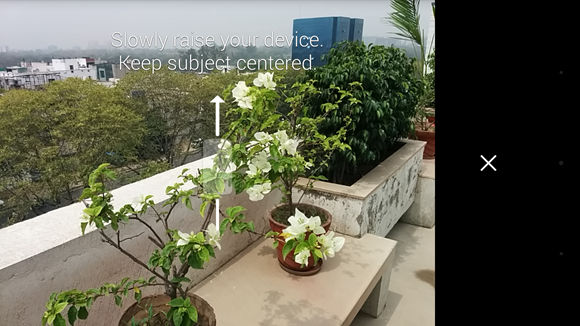 Step 3
After you sweep the smartphone upwards, the image will be captured automatically. Wait for it to process.
Step 4
Once the image is processed, you can see it in full glory with the blurred background.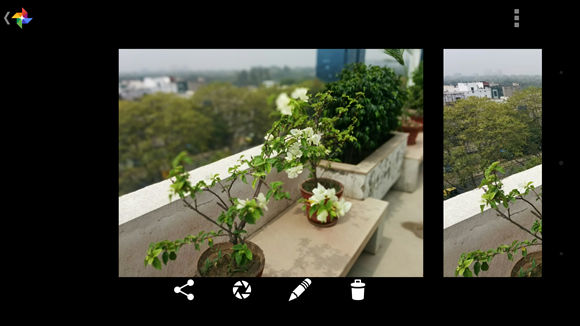 Step 5
That's not all, you can also control the amount of blurring even after the photo is captured by hitting the circular button at the bottom, and adjusting the slider. You can also preview the changes in real time.
Step 6
TA DA! You've successfully captured an image with selective focus. Hit 'Done' on top to save the image and share it with your friends to impress them with your shooting prowess.