Recently, Lenovo was reported to be working on an Android powered smartphone dubbed as Lenovo X910 but now the phone is leaked online with a set of photos and the sources suggest it is powered by a Qualcomm Snapdragon 800 chipset. A Chinese website has posted some photos of the phone running on Android operating system along with a custom User Interface on top of it from Lenovo. According to reports it will be a high end Android smartphone from the PC and Laptop manufacturer.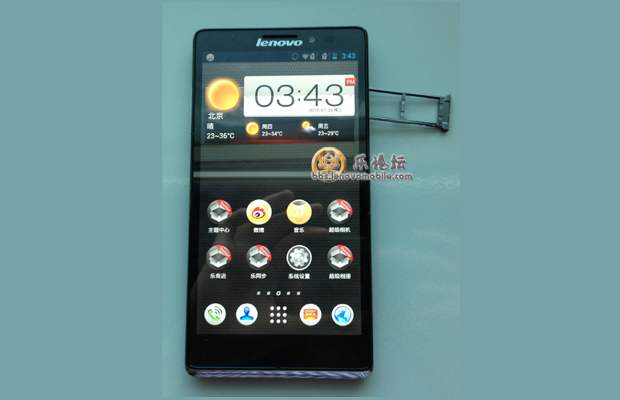 Leaked images suggest the phone will be having a 5inch or higher touch screen display along with the resolution of 1920*1080 pixels. Side captured photos of the smartphone shows it will be packing up all the features in a quite thinner size. Some other leaked reports suggest the phone is powered by a 2.2GHz Quad Core Snapdragon processor and it will be launched with Android 4.2.2 Jelly Bean operating system version. As the global PC market is going down in the present scenario, the computer manufacturers are also moving to the hand held devices market. The same manufacturer recently launched
Lenovo K900
for the emerging smartphone markets with 2.2Ghz Intel processor, but this time it looks like company has opted a much higher performance provider Qualcomm processor in the upcoming smartphone.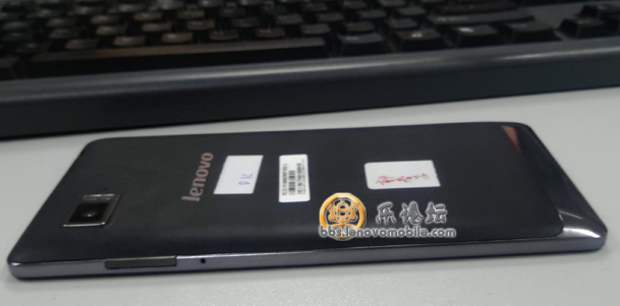 Lenovo is expected to announce the Lenovo X910 codenamed as Lenovo K6 Android smartphone in the coming months. According to some other reports the phone will be mainly targeted for the Chinese market and then it might also roll out to the other Asian smartphone markets.