"The Vibe X3 is Lenovo's latest flagship smartphone. Here are our first impressions"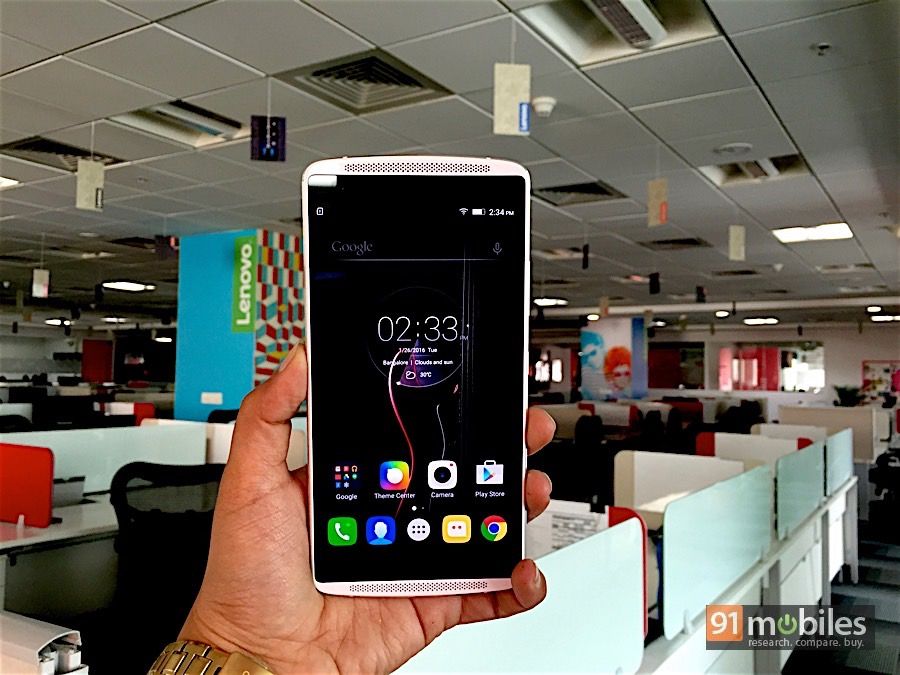 Lenovo has been very active in the Indian smartphone market over the last year, but one category that has been noticeably missing from its portfolio is a flagship. The last flagship smartphone(s) Lenovo launched in India were the
Vibe Z2 Pro
(
review
) and
Vibe X2
(
review
) – and that was in late 2014. Well over a year later, the company is venturing into high-end territory once more, this time with the Vibe X3. The smartphone was
launched
in China last November in two variants – the Vibe X3 and Vibe X3 Lite (also known as the Youth). Interestingly, the latter has already been launched in the Indian market, rebranded as the
K4 Note
(
unboxing
|
first impressions
). Now its the turn of the more premium X3, which has just been
launched
at a very affordable price of Rs 19,999. Before the launch, we spent quality time with the
Vibe X3
to bring you our first impressions.
Unlike most flagships these days, the Vibe X3 doesn't make use of glass or metal for construction. Instead, Lenovo has opted for a high-quality synthetic resin, which the company says adds durability and is scratch and smudge resistant. And after handling the fragile glass back panels of the
Vibe Shot
and
Vibe S1
, we're inclined to agree.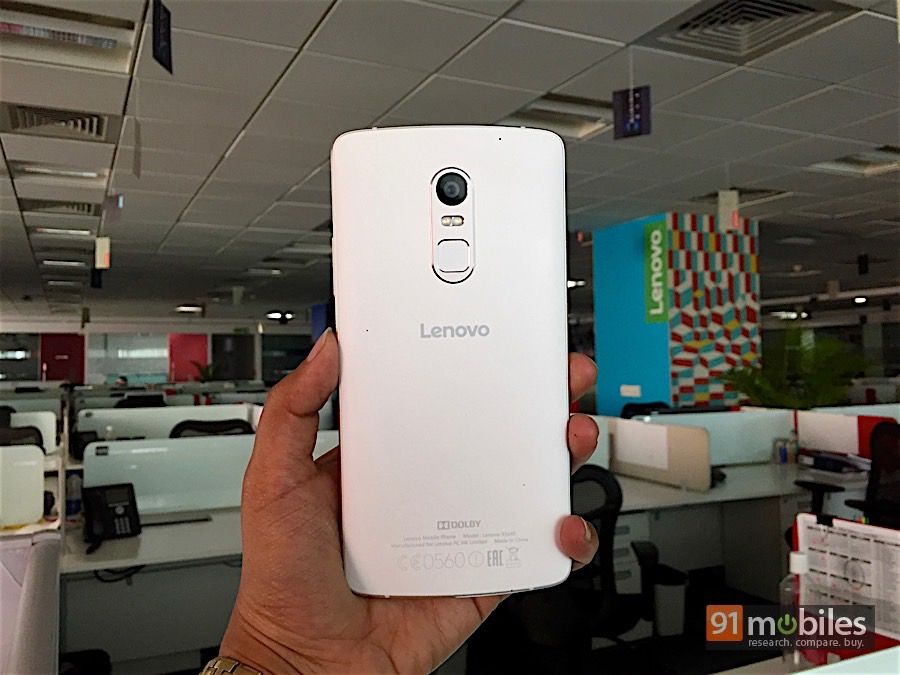 The only downside of this finish is that it's only available in white, a colour which will get grubby in no time, at least in India. The use of resin, coupled with the distinct bulge at the top and bottom reminded us of Motorola's design philosophy, something which Lenovo started emulating with the Vibe S1.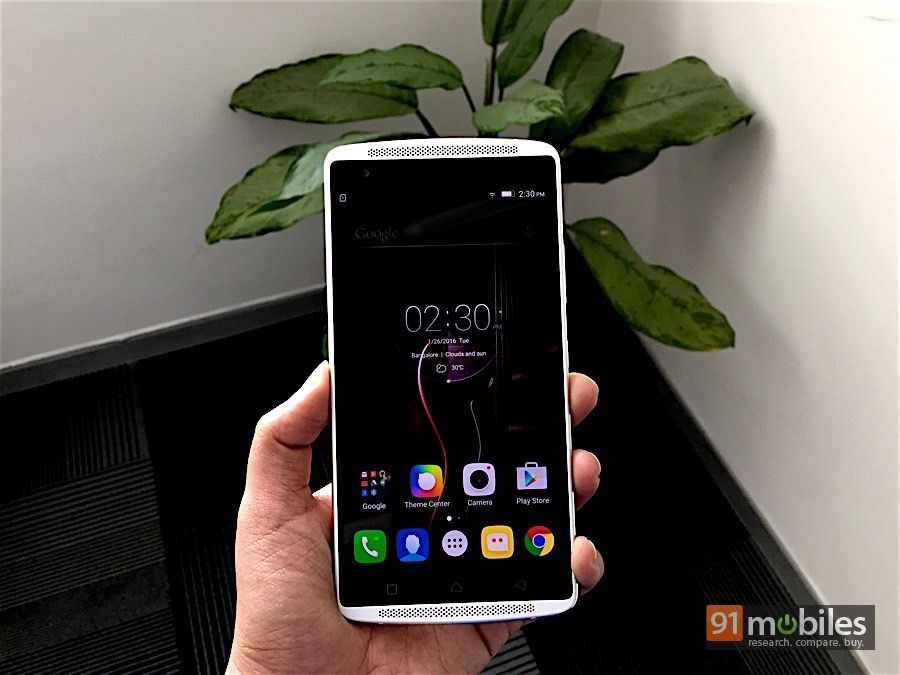 Unlike most flagships these days which opt for 2K screens, the Vibe X3 features a 1080p display. With its 5.5-inch screen size, this results in a pixel density of 401ppi. While the screen isn't AMOLED, it features a 100 percent NTSC colour gamut and 1:1500 contrast ratio, resulting in similar saturated colours and deep blacks. The screen seemed sharp and responsive during our usage, and a layer of Corning Gorilla Glass 3 should keep scratches at bay.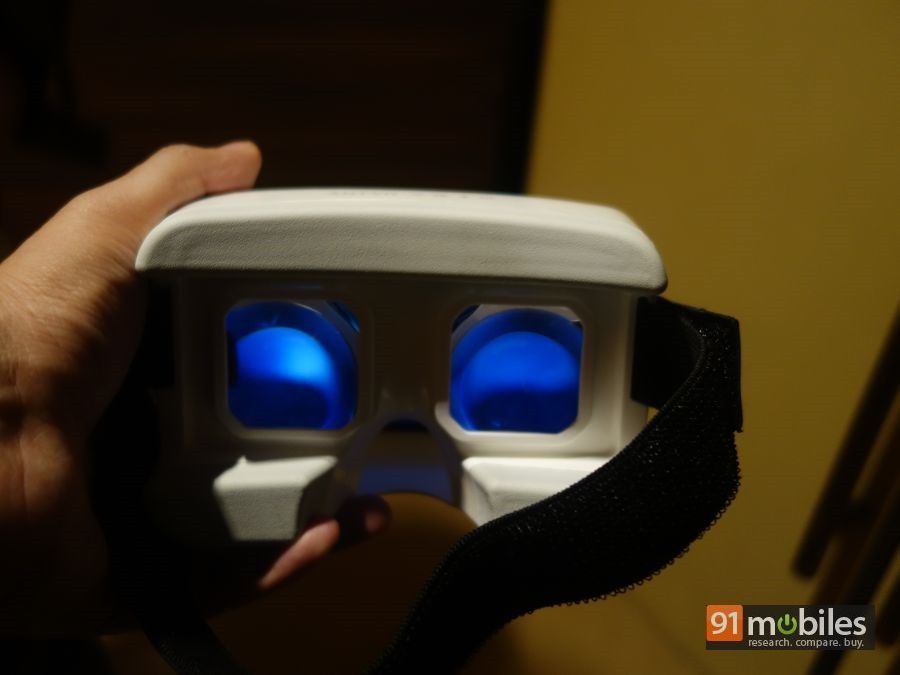 The Vibe X3 runs Android 5.1.1 Lollipop as a base, layered with Lenovo's proprietary Vibe UI. The company says this is its lightest version of Vibe UI to date. Among the few enhancements Vibe UI brings to the Vibe X3 is support for AntVR, the headset Lenovo introduced along with the K4 Note. Unlike traditional VR headsets, which require dedicated VR content, the AntVR headset lets users watch any content on their smartphone via a split-screen mode, a widescreen cinematic experience Lenovo calls TheaterMax. The best use cases for the headset are watching videos or gaming (you'll need a Bluetooth controller for this). We experienced both during our hands-on time, and it makes for a very immersive experience. This, combined with the Vibe X3's Dolby Atmos-powered speakers, might appeal to users who consume high quantities of media on their smartphones.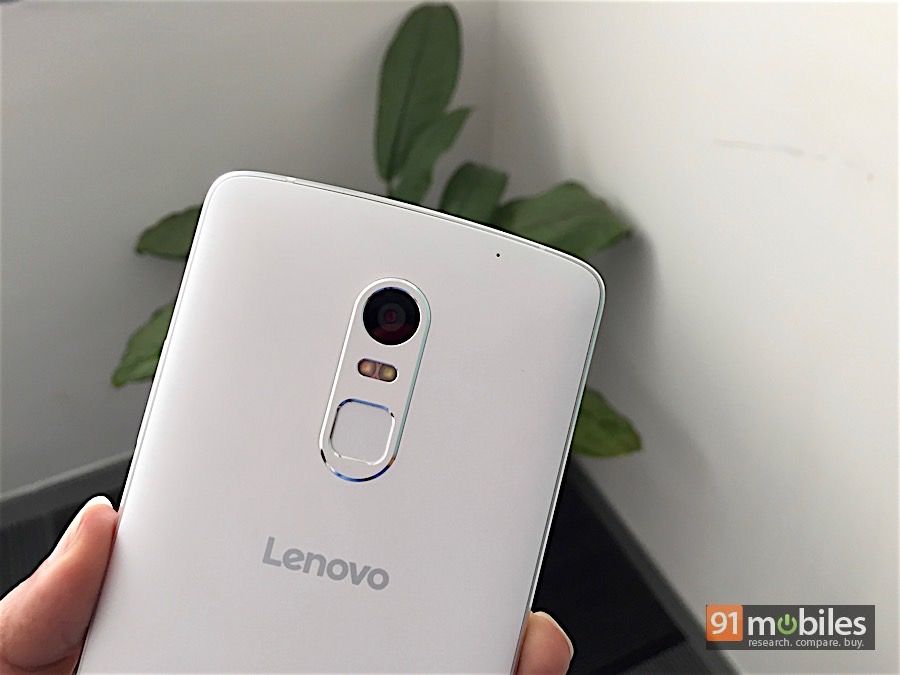 The Vibe X3 is a smartphone that doesn't scream flagship, and Lenovo acknowledges this. The company has said it doesn't want to compete in the specs game this time around. Instead, it's focussing on bringing a better user experience with the Vibe X3, in the form of the rich display, good power management, ergonomic design and enhanced media experience – a philosophy the company's sub-brand Motorola has been following for years now. It'll be interesting to see where this strategy takes Lenovo in the future. However, coupled with its affordable pricing, we think this is a step in the right direction. Stay tuned over the next couple of weeks for our detailed review of the Vibe X3.