Hello guys Lenovo ThinkPad Tablet 2 is officially announced by the company. Just a few days ago Lenovo ThinkPad Tablet 2's photos were leaked online and now the company officially announced it for waiting customers. Dilip Bhatia, Vice President and GM of this business unit revealed the details of ThinkPad Tablet 2 with Windows 8 Pro OS. He said that this is one of the best tablet from the company that everyone out there is waiting for. The exact date of Windows 8 release is not in the market yet and expected date is in October. So Lenovo will be launching this tablet in the market around this date.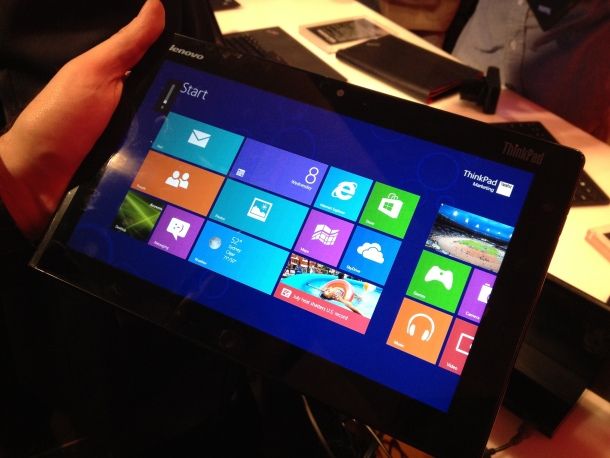 The details of this update are mentioned below.
Display –It is having 10.1 inch antiglare display.
OS – It will be featuring Windows 8 Pro operating system.
Camera – There is an 8MP camera in back and front camera is having 2MP.
Processor – ThinkPad Tablet 2 is powered with a dual core Intel processor.
RAM – There is a 2GB RAM with 64 GB storage capacity in this device.
Battery – Lenovo is claiming it will give you 10 Hour battery time.
Price – Lenovo didn't provide any price details of this Windows 8 Tablet yet.
Lenovo is going to provide ThinkPad Tablet 2 with Windows 8 Pro OS. As you know with the launching of Windows 8 OS there will be a lots of Tablet devices in the market powered with this OS. There is a mini HDMI connector in this device with MicroSD slot and a USB 2.0 slot. There is a docking connector is also there in this tablet to connect with keyboard and other accessories. Well lets see how this Tablet performs in the market after its releasing.
Image Source – Cnet