Lenovo to launch the IdeaCentre Horizon Table PC Tablet. Lenovo claims this to be the first Tablet PC. The Tablet supports multiple users and up to four people can can work simultaneously on it. The Tablet can stand on a table as well.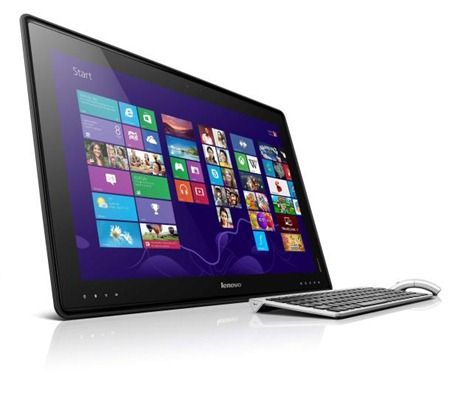 The device comes with a stylish and trendy look and has a thickness of 1.06inches.
The Tablet sports 27.0 inch touch screen and it runs in Windows 8 OS. It is powered by third generation core i7 processor.
It is expected to face stiff competition from Sony and Toshiba.
It comes with many exciting games like Raining Company. The device offers an enhance touch screen experience where it enables the user to rotate photos and videos with fingers. Its huge display can respond to up to ten finger touches simultaneously. The Tablet weighs 7.71 Kilograms.
The device is expected to be unveiled at the CES 2013 event in Las Vegas.