"Fancy using a 6.8-inch smartphone? Here's what we think of the Lenovo PHAB Plus"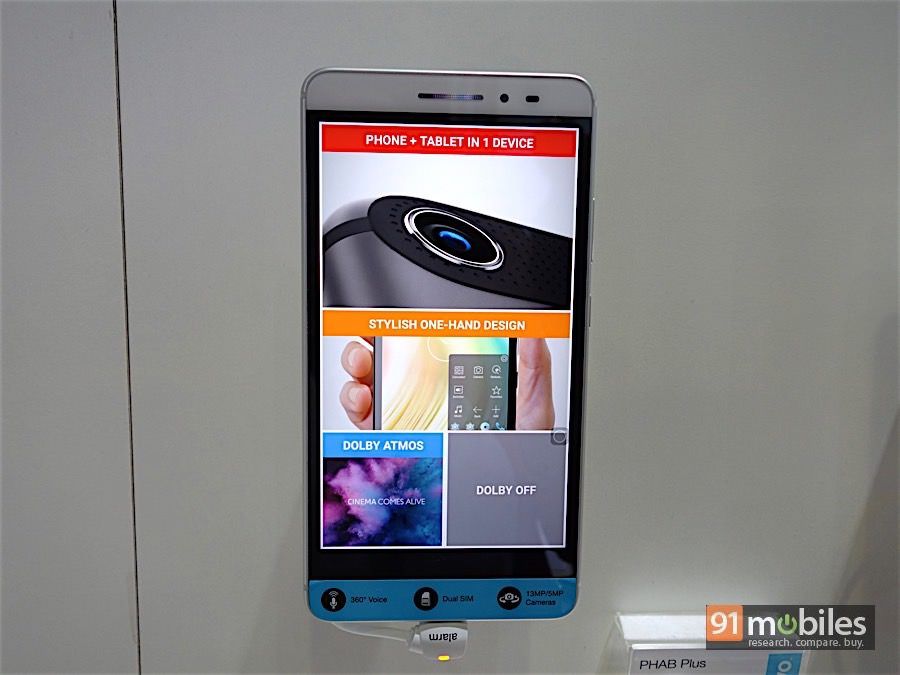 Among Lenovo's multitude of launches at IFA 2015, there was one product that really stood out – the
PHAB Plus
. Contrary to what the name suggests, the PHAB Plus is no ordinary phablet. With a screen size measuring 6.8-inches, the device is more tablet than smartphone, but Lenovo insists that it's 'optimised for single-handed use'. We're having a hard time accepting that considering its size, but according to the company, the PHAB Plus has been designed for the younger generation – those who spend a majority of their time texting, consuming media and on social networks, and who rarely use their smartphone to make voice calls. Putting our skepticism aside, we spent some time with the device during IFA 2015, and here are our first impressions.
Let's get this out of the way – the PHAB Plus is not a device that can be used single-handed. Even if you have really big paws. Lenovo has tried to cut down on bulk by trimming the bezels and reducing the thickness to 7.6mm, but it's still huge. It also weighs quite a bit at 229g, which means holding it with one hand for extended periods is out of the question too. That said, it doesn't look bad at all. It features an aluminium unibody design with rounded edges, and is available in three colours – Gunmetal Grey, Titanium Silver and Champagne Gold.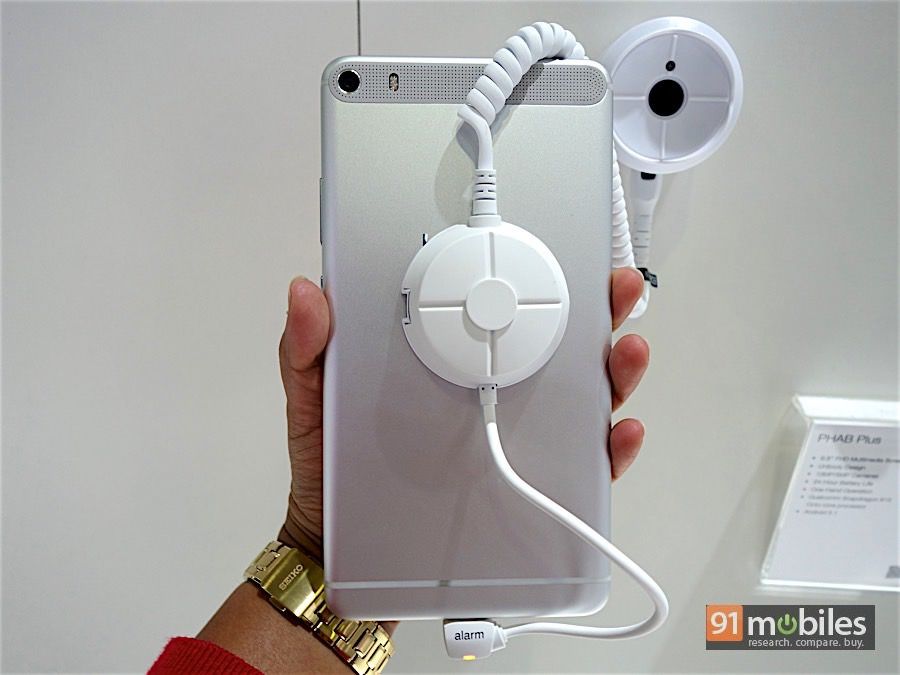 A large strip towards the top of the back panel conceals the speaker that's equipped with Dolby ATMOS sound. You'll also find the 13MP primary camera module and dual-tone LED flash tucked in there.
Fuelling the PHAB Plus is a large 3,500mAh battery, which Lenovo says can offer up to 24 hours of talktime and 20 days of standby time. The connectivity options include 4G LTE (both band 3 and band 40 supported), Wi-Fi 802.11ac, Bluetooth 4.0, GPS and GLONASS.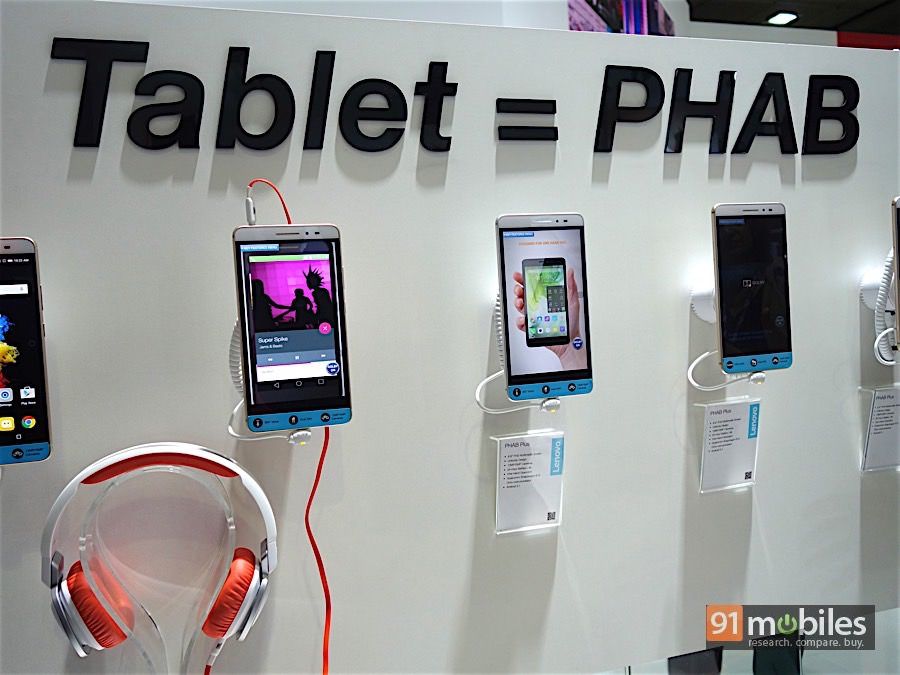 In addition to the PHAB Plus, Lenovo also introduced a less premium variant simply called the
PHAB
. It has an even larger 6.98-inch display, but features only HD resolution. The remaining specs include an octa-core (unspecified) Snapdragon CPU, 1GB of RAM, a dedicated voice processor, and a 4,250mAh battery. While the PHAB costs $180 (around Rs 11,800),the PHAB Plus has been priced at $299, approximately Rs 19,600. Given the latter's niche appeal, we're not sure how many users would want to shell out that much for the device. Nevertheless, it'll be interesting to see how Lenovo prices and positions the PHAB Plus in India.
Disclosure: This writer attended IFA 2015 in Berlin on Lenovo's invitation