Following Intel's keynote at CES 2012, Lenovo brought its new Atom powered Android Smartphone, Lenovo K800. This smartphone is the first handset in the market running Android OS and equipped with Intel's Atom mobile processor a.k.a Intel Medfield processor. Surprisingly, the leading technology company Intel is in Android game and ofcourse quite late than the competitors. By bringing its Atom processor to the mainstream smartphone market they can now mark their presence in the market. Similarly, Intel by entering into the strategical partnerships with the smartphone players can overcome the competition easily.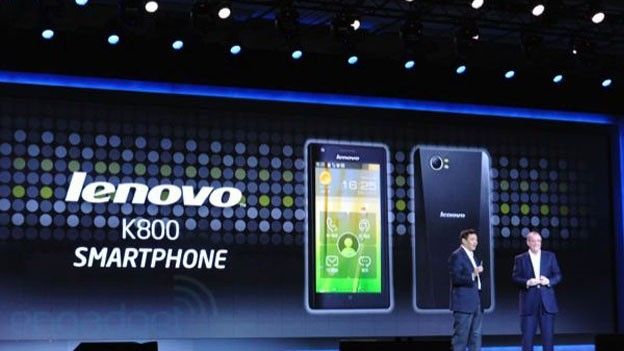 Lenovo K800 features a 4.5 inch TFT touchscreen display with 720p HD resolution. As aforesaid, this smartphone comes packed with 1.6Ghz Intel Atom Medfield processor with Android OS ported. Lenovo made some customization to the Android v2.3 Gingerbread interface and this looks similar to the company Android tablets. The device at the CES arena being connected to AT&T network, however this is expected with China Unicom at the first glance. There is no word from Lenovo about K800 being upgraded to Android 4.0 Ice Cream Sandwich. But, this device can withstand in the market only if the switching can take place. The overall device performance seems to be impressive and there are no session drop-outs or lags when compared with other flagship Android smart devices.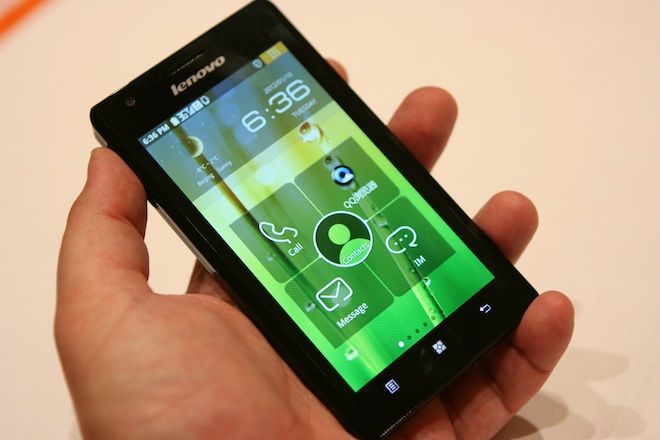 Lenovo K800 with the 720p display is responding faster with the Intel Atom processor ported. If the device is updated to Android 4.0 ICS, it can compete with Samsung Galaxy Nexus and other big machines from various competitors. Interstingly, Google optimized the Android 4.0 Ice Cream Sandwich for x86 Architecture, which is of this device class. Since, both Lenovo and Intel are new to Android family it might take a longtime in switching to the latest version of Android.