Lenovo has just announced the K900, which will be the first smartphone running on Intel's forthcoming Atom Z2580 processor for smartphones.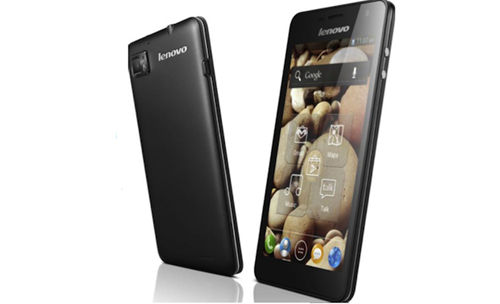 It has a 5.5-inch display, but it has a comfortable and lightweight feel. Of course, the highlight is the Z2580 2GHz dual-core processor that's part of the Clover Trail+ platform. it also has a 2GB RAM
The Lenovo K900 is the company's new hero phone, working with a composite of stainless steel alloy and polycarbonate in a Unibody mold – sleek and robust.
The Android phone's screen isn't just big — it's also a high resolution 1920 x 1080 pixel display with more than 400 pixels per inch. The phone is just 0.27 inches thick and weighs just 5.7 ounces due to work Lenovo's done on optimizing both the thinness of the camera setup and the layout of the internal battery.
Lenovo's new flagship phone also features a 13MP camera and a front-facing camera with an 88 degree viewing angle for video calls and self portraits.
The K900 runs on Android 4.1.2 Jelly Bean and comes with 16GB of integrated memory. The main menu has several icons and the HD display is all covered with top of the line Corning Gorilla Glass 2 for scratch protection. The stainless steel casing gives the K900 not only a shiny, sleek look, but also a sturdy construction.
Lenovo claims that it has "maximized the opportunity to be the first to market with the new generation platform" with the K900's Atom processor, and it insists that the phone is very responsive for activities such as web browsing and running apps.
Lenovo says that it will be available in China, India, Russia, Indonesia, the Philippines, and Vietnam in the coming months for an undisclosed price beginning in April of this year.