The leading PCs, Laptops and Tablets manufacturer Lenovo has launched two new All-in-ones PCs in India. These All-in-ones are named as ThinkCentre Edge 72z and ThinkCentre Edge 92z and are available with a price tag of Rs. 27,500 and Rs. 75,000 respectively.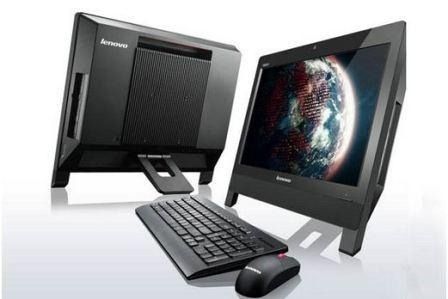 Lenovo ThinkCentre Edge 72z is an affordable All-in-one PC that sports a brilliant 20 inch display which produces a resolution of 1600 x 900 pixels. This All-in-one is powered by Intel's 3rd generation Core Processors.
A buyer can choose between 2.90GHz Core i5 and 3.30GHz Core i3 Processors supported with Intel HD GPU. It packs 4GB of RAM, 500GB Hard Disk, HD Webcam, HDMI & USB Ports, Wi-Fi Connectivity and much more.
For OS, Lenovo ThinkCentre Edge 72z boasts two options, Windows 7 Pro and Windows 8.
The second model ThinkCentre 92z sports 21.5 inch 1080p Full HD LED display, which produce a resolution of 1900 x 1080 pixels. It is available in two options, one sports a touch screen and the other sports a non-touch display.
The buyer can choose between 2.90GHz Core i5 and 3.10GHz Core i5 Processors. It also boasts a 2GB AMD Radeon HD 7650A Graphics card.
Its other features include 4GB RAM, 1TB Hard Disk, HDMI & USB ports, HD Webcam, Wi-Fi connectivity and much more. It runs on latest Windows 8 Pro operating System.
Both models also pack Lenovo Solution Centre and Lenovo Solutions for Small Business (LSSB) making these devices more useful.
These devices are major rivals to HP's All-in-one PCs.