Yet another tablet from the renowned PC maker !!!
Lenovo IdeaPad P1
is getting ready for launch this year. Lenovo showcased a handful of tablets at CES earlier this year and this is one among those siblings. Lenovo IdeaPad P1 is a Windows powered tablet sporting a 10.1 inch capacitive touchscreen displaying 1280 x 800 px resolution.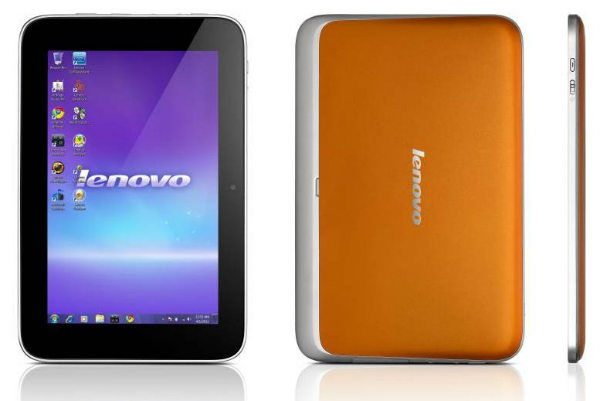 The device looks a little beefy with a 14.5 mm thickness and heavier than IdeaPad K1 and ThinkPad. However, Lenovo is well tamed to shoot it down with a powerful device profile (hardware). Lenovo IdeaPad P1 geared with a 1.5Ghz Intel processor, 2GB DDR2 RAM and a maximum of a 64GB SSD (Solid-State Drive). This tablet sports a 2.0 megapixel web camera on the front side and there lacks a camera on the rear side. The interface supports multi-touch input and users can also use a stylus, supplied with the sales pack. Apparently, this tablet supported with the connectivity features like Bluetooth, Wi-Fi, USB 2.0, and a microSD memory card slot. Unlike the other tablets in the market, this more or less seems to be a miniature laptop. This could optimally suits a business professional who carries a laptop all the day. The operating system allows the user to experience more of enterprise functionality than fun. The pricing and availability of the Lenovo IdeaPad P1 is yet to be announced. We shall keep updated with any such latest happenings.