The World's largest PC maker Lenovo, introduced the family of Android tablets to India market. These affordable tablets were the firt mobile internet devices from Lenovo in the country featuring Android OS v3.1 Honeycomb. Lenovo classified the tablet family into IdeaPad and ThinkPad, wherein the IdeaPad carries two products and ThinkPad delivers one.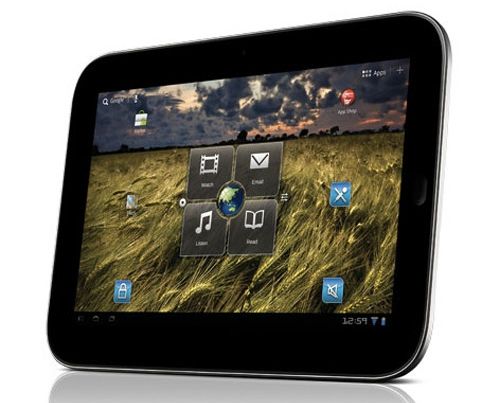 First, we shall introduce the 10 inch machine Lenovo IdeaPad K1. This tablet carrying a 10.1 inch screen comes with 1280×800 HD display resolution and multi-touch input method. This tablet runs on Android OS v3.1 Honeycomb optimized for tablets and delivers an everlasting entertainment bash. The device carries a powerful NVIDIA® Tegra 2 T20 1.0GHz processor and supports Flash content. IdeaPad K1 packed with 1GB DDR2 memory and up to 64 GB of storage. Additionally, IdeaPad K1 is entitled for easy access to Lenovo cloud share technology to store and share more files. Lenovo IdeaPad K1 comes with integrated 5.0 megapixel camera on the rear-side and a 2.0 Megapixel camera on the front side. With the help of NVIDIA® GeForce® graphics, the device can handle graphics and web content in a smoother way. The device comes pre-loaded with 30 popular apps to start with and gives an access to the Lenovo Marketplace and the Android Market as well. Lenovo IdeaPad K1 – 32 GB Wi-Fi is now available in stores for Rs.29500 and the 32GB tablet with 3G at Rs.33990
Next comes in the line is Lenovo IdeaPad A1. The new IdeaPad A1 is an affordable entertainment tablet comes with a gorgeous 7-inch screen displaying 1024×600 pixels. The device comes in 7.7" x 4.9" x 0.5" measurements and is easy to carry anywhere around the world. Lenovo targets the IdeaPad A1 at young audience, who are looking for an affordable tablet and comes in four attracting colors Black, Pink, White and Blue. Though the device is budget friendly, Lenovo never compromised at hardware elements. Lenovo IdeaPad A1 packed with ARM Cortex™-A8 1.0GHz processor and runs on Android OS v2.3 Gingerbread. Under the hood, the device houses 512MB LP DDR RAM and 16GB of internal memory. IdeaPad A1 comes pre-loaded with integrated front (0.3 Megapixels) and back (3 Megapixels) cameras. The connectivity options include Bluetooth® and 802.11b/g/n Wi-Fi. Also, it comes with GPS, email and web-browsing. Lenovo IdeaPad A1 will be available in 16GB Wi-Fi only version for Rs.14990 starting from November 2011.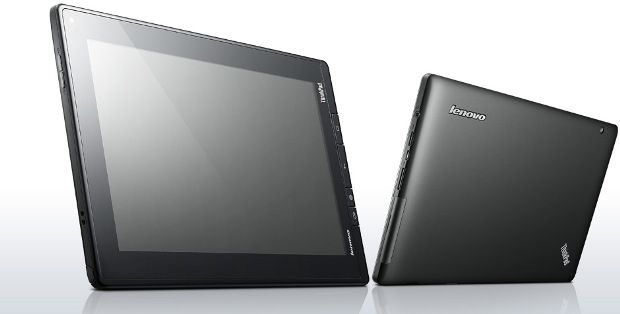 Finally, we are here to discuss about Lenovo ThinkPad Tablet. The new Lenovo ThinkPad Tablet is a powerful Android tablet designed for business or enterprise users. This tablet comes with all the security, access and power the user demands. Lenovo ThinkPad Tablet delivers the dynamic features and an array of Apps with an unleashing performance. The device comes with a 10.1 inch HD IPS display covered with Corning® Gorilla® Glass. The screen display support multi-touch input and also a Digitizer pen input. Lenovo ThinkPad Tablet powered with 1 Ghz NVIDIA® Tegra™ 2 Dual-Core processor and 1GB DDR2 memory. The internal storage of the device ranges from 16 to 64 GB and also supports external memory cards. For a unleashing data security the device comes with SD card encryption, lost device disablement and anti-theft software. Users can also save, sync and share large files between team members and offices with integrated cloud storage of 2 GB offered by Lenovo. ThinkPad Tablet comes with integrated 5 Megapixel camera on the rear-side and a 2.0 megapixel camera on the front side. Users can afford to access unique corporate preloads from the Lenovo Image Technology Center and various business apps like Good for Enterprise™, Cisco AnyConnect™ and Computrace® Mobile by Absolute® Software specially designed for ThinkPad tablet. The new Lenovo ThinkPad Tablet comes with connectivity options like Bluetooth, WiFi, Micro-USB port, full-size USB port, Mini-HDMI port and 3G. Lenovo ThinkPad tablet comes in three models and will be available through resellers and authorized dealers.
Lenovo ThinkPad Tablet 16 GB Wi-Fi only – Rs.29500
Lenovo ThinkPad Tablet 32 GB Wi-Fi+ 3G – Rs.41900
Lenovo ThinkPad Tablet 64 GB Wi-Fi+ 3G – Rs.46900