"The Lenovo A7-50 impresses with its speedy quad-core processor and wide-angle IPS screen"
For most of us, our world revolves around our smartphones – these are devices that help us stay connected with the rest of the world and on demand, keep us entertained and help get some work done on the go too. But smartphones leave a tad to be desired when it comes to screen real estate. Tablets don't have that problem, but large ones are just too unwieldy. A device that traverses both areas is the ideal solution, and Lenovo offers a compelling option in the form of the A7-50. The Lenovo A7-50 is an ultra-portable 7-inch tablet that's designed both for work and for play. Thanks to the presence of a 3G SIM card slot, the tablet supports voice calling, doubling up as a smartphone and a tablet.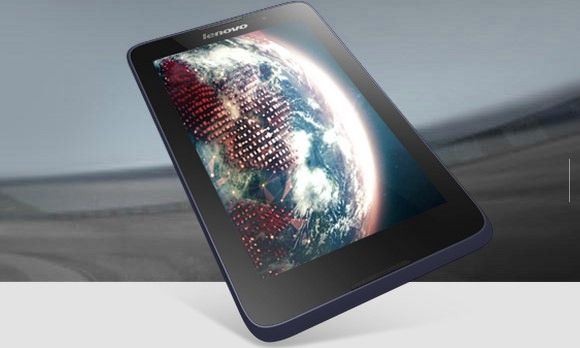 Tablets with voice calling capabilities are a dime a dozen, but unless you're willing to spend a bomb, most of them compromise on screen quality, performance and storage – a few of the most critical parameters that affect usability. What if we tell you that the Lenovo A7-50 offers a crisp HD display, zippy quad-core performance, and ample storage, all without breaking the bank? In fact, it delivers much more than others in the same price range have to offer.
Screen goodness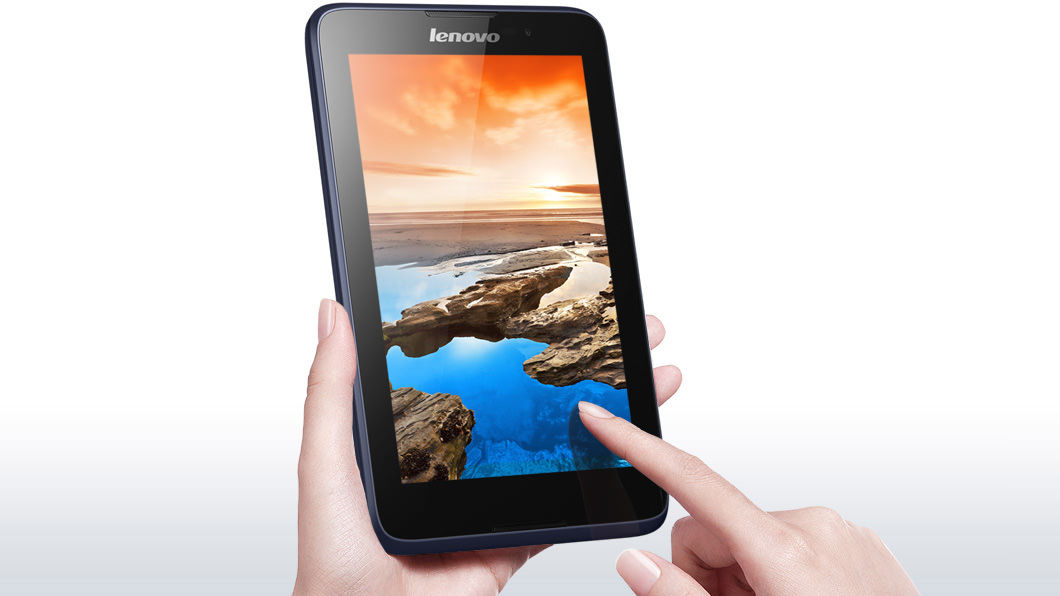 The Lenovo A7-50's 7-inch display features HD resolution for a sharp viewing experience. Images and text are beautifully rendered, and the wide-angle screen is ideal for watching videos too. Thanks to the IPS technology, the colours appear bright and vivid. IPS technology is known for its wide viewing angles and that not only comes in handy when you're watching videos together with friends or showcasing a new project to a client, but also while playing games alone. The tech also helps when you're outdoors in the sun, making sure the screen remains visible even in bright sunlight.
Zippy, rival-busting performance
When it comes to all-important performance, the A7-50's quad-core processor handles the heavy lifting, making sure there's no lag when it matters the most. Slower processors can't handle multitasking, intensive games or high-resolution videos well, but the A7-50's powerful 1.3GHz quad-core MediaTek processor, paired with 1GB of RAM offers smooth, lag-free performance.
Ample storage for apps, documents and media
With 16GB of storage, you'll never want for space. You can store all your apps, videos, music, photos, documents and more on the tablet. And if you still run out of storage, the microSD card slot can support up to 32GB of extra memory.
Both performance and storage and areas where the Lenovo A7-50 shines, since most of its nearest rivals in the same price bracket offer slower processors or lower storage, or both – making it great value for money.
Tons of loaded specs and features
Then there's the Android platform with access to the Google Play Store, to download all your favourite Android apps and games. If you love taking photos, you'll appreciate the tablet's 5-megapixel rear camera. There's also a 2MP front camera to take selfies and video chat with your friends.
Connectivity options are covered with 3G, Wi-Fi, Bluetooth 4.0, and GPS. Thanks to its beefy 3,450mAh battery, you get up to eight hours of usage that will easily last you through the day.
With its attractive pricing of Rs 15,499, sleek looks and top-end features, the Lenovo A7- 50 is the trusted partner you've been waiting for.