"The LeEco Super TVs bring an extensive and feature-rich software interface as well, which is what essentially makes them smart"
From two Doordarshan channels to TV-on-demand, we've come a long way in terms of the content we consume via televisions. Smart TVs have taken this experience further by completely redefining what a television can do. Not just electronic appliances capable of playing broadcasted content anymore, smart TVs have now become a full-fledged entertainment hub, that not only allow users to consume media in different formats but also lets them stay connected to the world, play games while assisting in productivity at the same time.
The cherry on the cake when it comes to smart TVs is the addition of a brilliant display, and to deliver the best experience, companies have come up with 4K smart televisions. However, to get your hands on a decent one you will have to spend upwards of a lakh. While most 4K smart TVs in the Indian market come for a premium sum, LeEco, a Chinese tech giant, has disrupted the scene, just like it did with its smartphones. LeEco's Super3 range of 4K smart TVs comes for a starting price of Rs 59,790, which in itself is revolutionary. But that is not where it stops, as the televisions bring an extensive and feature-rich software interface as well, which is what essentially makes them smart.
One crucial aspect of LeEco's range of TVs is the availability of the LetvStore, which offers a myriad of applications all belonging to a diverse set of categories. Read on to take a closer look at the same.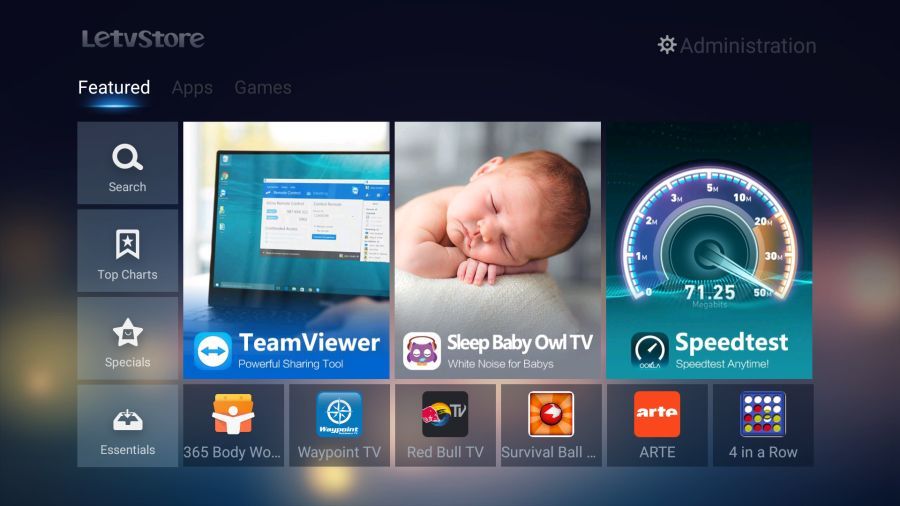 The LetvStore can be accessed from the APP home screen on the TV. Opening the store, you are greeted by a clean assortment of applications and categories. Starting from the top, you get a toggle dubbed Administration which allows you to log into your account, update any application, update the app store itself, or contact the support.
Below lie three different tabs viz.Featured, Apps, and Games. Delving into the Featured option, you can check out the top trending and latest apps on the LetvStore, ranging from browsers, explorers, to content streaming apps. The Featured section also carries categories like Specials and Essentials.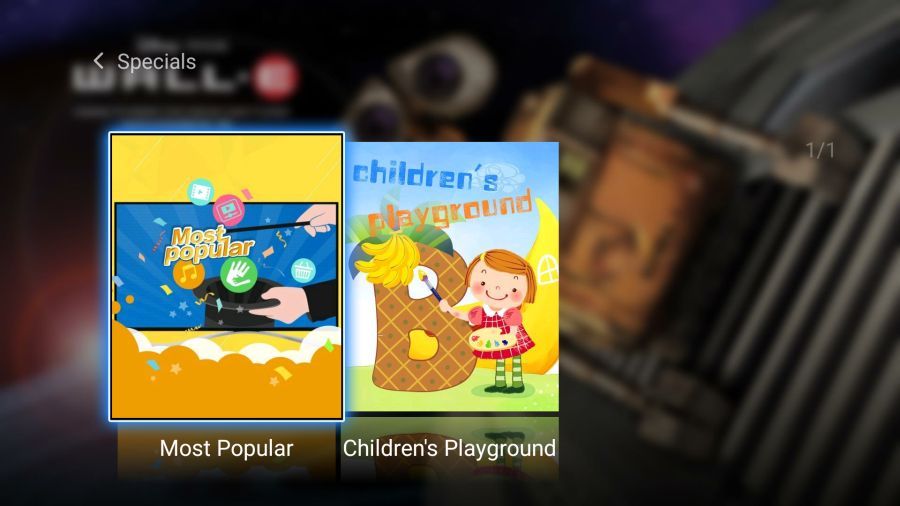 While the former comprises sets like most popular apps or children-centric apps, the latter's name is pretty suggestive, as it recommends some of the must-have applications. Under the Apps tabs, you can explore all the applications the store offers. On the extreme left in this menu, you find categories like Tools, Education, and Media, which are gateways to the plethora of applications belonging to corresponding categories, you may download on your SuperTV.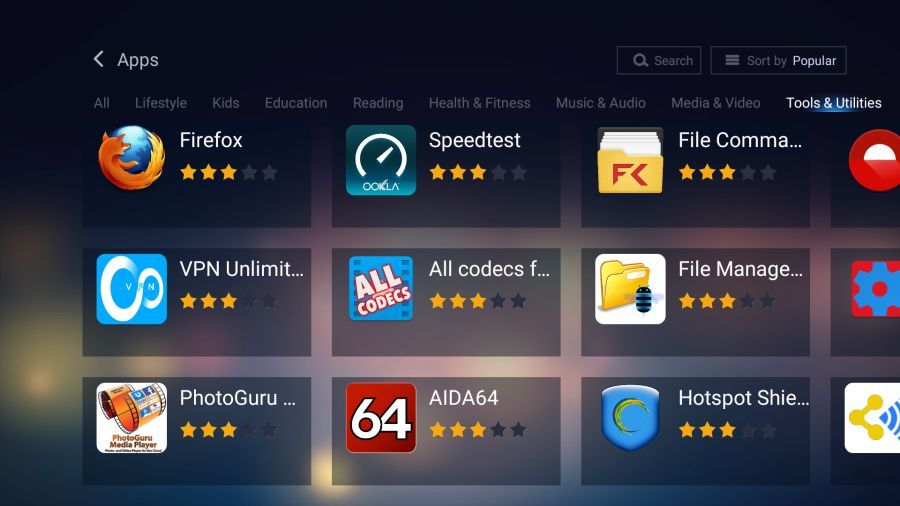 The More option only reveals more categories like Lifestyle, Kids, Reading, Health and Fitness, and Music & Audio. The last tab in the app store, dubbed Games suggests a few popular games you can have fun with on your large and brilliant TV screen.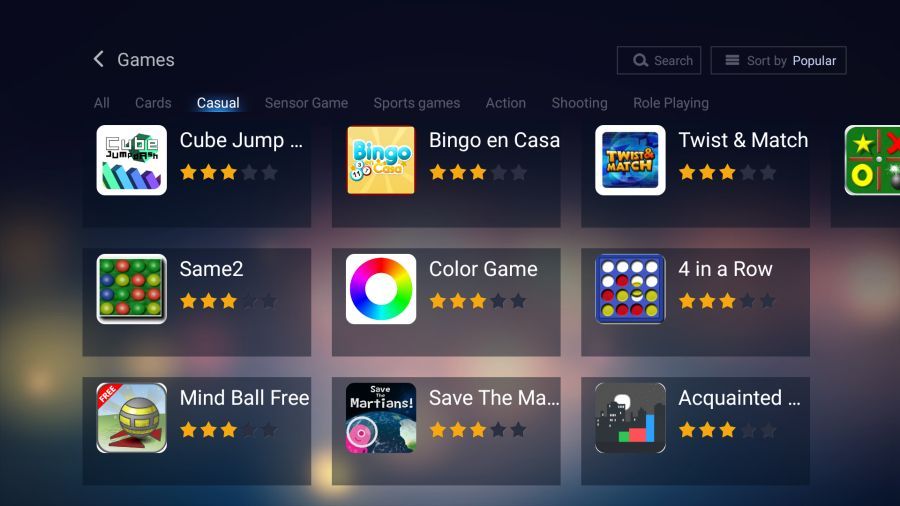 Just like the Apps tab, the Games tab also features three categories viz. Casual, Chess and Cards, and Action, while also offering a More option, for you to be able to explore games of different genres like Sensor Game, Shooting, Sports Game and Role Playing. Both the Apps and Games tab also allow you to search through all the available applications and sort them as per your preferences.
The LetvStore offers a variety of applications, ranging from browsers like Firefox to content streaming apps like YouTube and Red Bull TV. Considering you might want to check out your social media, the store also offers apps like Twitter for you to be connected while watching a movie.There are file explorers like File Commander and File Manager to enable you to browse through all the content in your external connected devices easily. Among the games, you get interesting options like Sentinal, Trex Runner, Cube Jump Dash, and Power Hover. If you still can't find apps and games to your liking, the LeEco Super TVs, being Android-powered, also lets you side-load applications as well using APKs.
The LetvStore in the LeEco Super3 4K smart TV series allows users to do so much more with their televisions. The app store spoils users with curated lists of several apps organised smartly with dedicated sections like education, music, and utility, so they don't have to comb through the entire catalogue. And with such a diverse collection, the LetvStore definitely contributes to the 'smart' element in the LeEco Super3 4K smart TV series.