LeEco and Xiaomi are two Chinese smartphone manufacturers that have been fairly quick in their rise to fame. They have gained a reputation for being the go-to brands if one is seeking value for money. Not to mention, they certainly know their game when it comes to loaded, yet budget friendly phones that never cease to amaze us. With LeEco and Xiaomi stepping up their league with their newest offerings – the LeEco Le 2 (first impressions) and the Xiaomi Redmi Note 3 (review), respectively, a brawl for the VFM throne seems inevitable. Which is the one that comes out on top to snatch away the crown for being the best wallet-friendly smartphone out there? Let's find out.
Display and Design
Both the LeEco Le 2 and Xiaomi Redmi Note 3 offer something quite distinctive in the form of metal bodies, something not usually found on budget smartphones. Both contenders scream premium with their sleek build and several other added luxuries including fingerprint sensors which are located right below the cameras. The LeEco Le 2 flaunts a comparatively bolder design with thicker antenna bands, a protruding camera and a mirror-finished fingerprint sensor whereas the competition keeps it simple with a speaker grille, the fingerprint sensor, camera unit and the 'Mi' brand logo.
Coming to the displays, both devices house 5.5-inch 1080p canvases with the Xiaomi Redmi Note 3 offering a slightly higher pixel density of 403ppi compared to the 401ppi found on the LeEco Le 2.
Cameras
As we get to examining the shooting prowess of the devices, more similarities begin to emerge. Both our competitors utilise 16MP rear facing cameras capable of producing some respectable results but a bit further down the road, the LeEco Le 2 gains a slight lead with its 8MP front facing camera while the Xiaomi Redmi Note 3 tries to catch up with its 5MP front-facing unit. There's hardly any significant difference when it comes to recording videos as both the devices are capable of shooting 1080p videos at 30fps.
Performance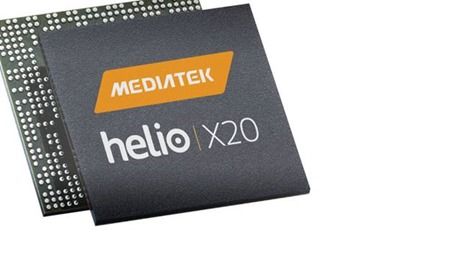 Now for the performance part of it, both handsets are quite the performers with the LeEco Le 2 housing a MediaTek MT6797 Helio X20 deca-core processor and the Xiaomi Redmi Note 3 packing a Qualcomm Snapdragon 650 hexa-core chipset. While we haven't gotten a chance to take a MediaTek Helio X20-powered device on a spin yet, the Qualcomm Snapdragon 650 is definitely a powerful SoC. Suffice to say that both options shouldn't leave you wanting for more when it comes to day-to-day usage.
Battery and storage
Both our competitors are not the ones to hold back when it comes to multitasking, as the LeEco device and the Xiaomi Redmi Note 3 sport a decent 3GB of RAM along with 32GB of onboard storage for all your media files. Added to that, the Xiaomi Redmi Note 3 also comes in a 2GB variant with 16GB of ROM. Talking about the battery life, the Xiaomi Redmi Note 3 takes the win with its massive 4,050mAh battery, overshadowing the still decent 3,000mAh battery pack on the LeEco Le 2. So if you're one for getting a prolonged usage out of your smartphone while consuming a never-ending library of personal media, the Xiaomi Redmi Note 3 is the one for you.

Pricing, availability and other features
Before coming to the pricing and availability of the two, there are several other features that needs to be highlighted to carry our comparison forward, one of which is the presence of a USB Type-C port on the LeEco Le 2 while the Xiaomi Redmi Note 3 sticks to the usual micro-USB port. Another fact that needs to be considered is that the LeEco Le 2 comes with Android 6.0 Marshmallow right out of the box while the Xiaomi Redmi Note 3 runs MIUI 7 with Android 5.1.1 Lollipop.
The Xiaomi Redmi Note 3 is available to pick up through Amazon and Mi.com with a price tag of Rs 9,999 for the 2GB RAM + 16GB storage variant and Rs 11,999 for the 3GB RAM + 32GB storage option while its competitor is yet to arrive in India. According to the official statement by LeEco, the Le 2 will be priced at 1,099 RMB, which converts to a little over Rs 11,00o in Indian currency. We'll see how LeEco prices it when it brings the phone to India, but we think the sticker price shouldn't be drastically different as compared to its cost in China. And this makes it a direct rival to the Redmi Note 3.

The above should give you a good idea of how the two phones fare against each other in terms of specs and features. For the real-world analysis, we'll urge you to wait till we get our hands on the LeEco Le 2 for a proper review.

Related read: LeEco Le 1s vs Le 2 vs Le 2 Pro: what's new