"Feature-rich, loaded and smart TVs from LeEco are defying the norms, and offering free content to boot"
The television market in India is almost as fragmented as the smartphone segment, with a ton of brands crowding the shelves. Come to think of it, there are a lot of similarities between TVs and phones – both can be used for whiling away time, both have smart versions, and in some cases, you'd find the same brand names splashed across both. And just like in the phones arena, a multitude of different brands, spanning multiple tiers, cater to the TV segment. Unlike phones though, the TV category isn't as dynamic, and there are fewer innovations. In such a scenario, the launch of not one, but three disruptive televisions by LeEco comes like a breath of fresh air. Disruptive is the key word here, so we might end up using it quite a bit during the course of this article.
LeEco, which has been active in the smartphone segment in India so far, is already known for its disruptive product strategies, and now it's trying to do the same for televisions. Before we get into the details however, consider what it's bringing to the table… or the wall, if you prefer your TVs wall mounted.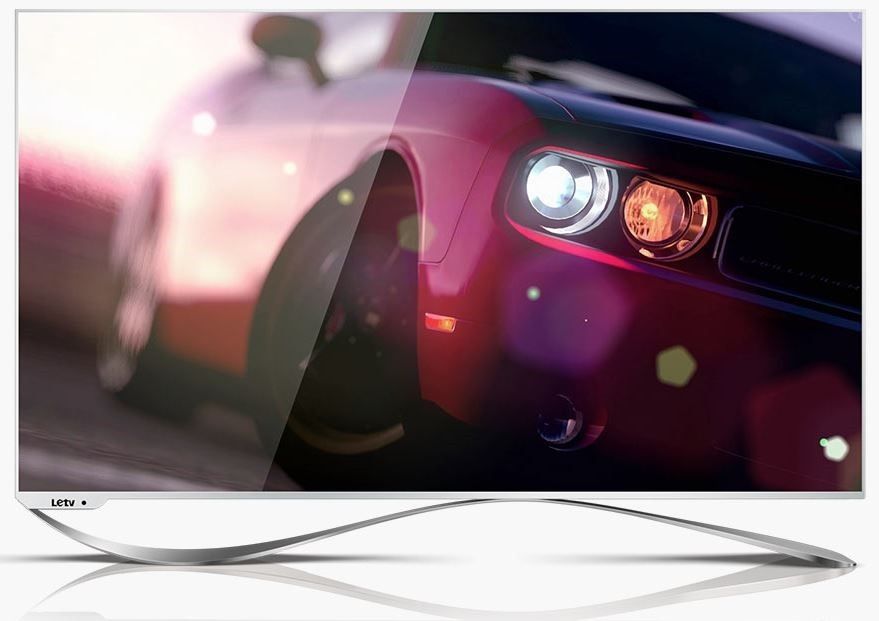 LeEco's TV range in India begins with the Super3 X55, which is a 55-inch telly with a 4K UHD display. This super-slim device features a quad-core ARM Cortex A17 processor, which is mated to 2GB RAM for a smooth gaming and overall usage experience. The H.265 decoding tech promises 50 percent reduction in file size without compromising resolution quality, and the built-in video processor decodes most video formats natively. For connectivity, you get dual-band Wi-Fi ac, Bluetooth 4.0, plus an array of ports for different inputs, allowing you to connect multiple devices to the TV.
The television runs LeTV EUI 5.5 based on Android, which offers a clean interface and gives you access to tons of apps and games. Advanced acoustics and a well-designed remote round up the package. Diamond-cut bevelled edges with an anodic oxide coating, a brushed aluminium frame, and a unique wave-shaped base are the key design highlights, resulting in a TV that's bound to occupy a place of pride in your home.
The Super3 X65 ups the screen real estate to 65-inches, and offers more RAM and storage, a wider colour gamut, plus all the other goodies as its smaller sibling. Then there's the top-end model in the form of the Super3 Max65, which not only delivers all the goodness of the X65, but adds 3D to the mix. It carries an A+ grade IPS panel with a high 120Hz refresh rate. In terms of sound, the television packs quite a punch with a total of 40W (10W x 2 + 20W x 1 Woofer) sound output from seven speakers.
Needless to say, the trio brings an exciting mix of features and capabilities, and judging by the loaded specs and the enticing designs, fall in the premium segment. But this is where things get even more interesting. While you'd normally expect to pay through your nose for owning a television like one of these, LeEco's pricing is truly disruptive. The Super3 X55 4K UHD TV is priced at Rs 59,790, which is a truly killer price. The X65 will cost you Rs 99,790, while the Super3 Max65 will set you back by Rs 1,49,790. These prices are all inclusive, and cover free shipping, installation, 2-year warranty on the TV, and 4-year warranty on the display panel. Anything similar from another brand in terms of design, features and specs will cost you double, if not more.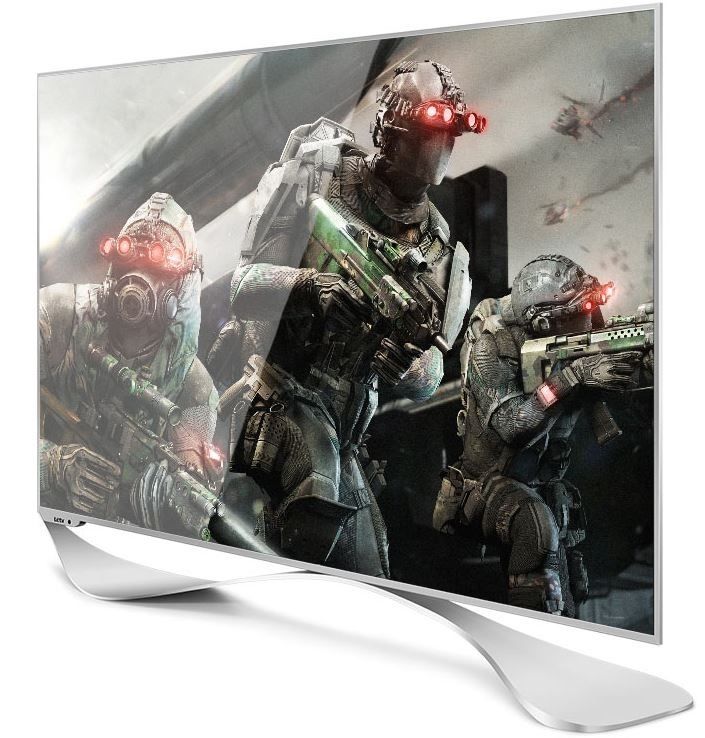 But is attractive pricing the only thing disruptive about these? No sir. You see, LeEco is also offering a free 2-year membership with all its televisions worth Rs 9,800, and that will give you access to tons of premium entertainment content. This includes movies and other premium Bollywood content from EROS Now, music, live concerts and cloud storage for storing your own content. If you ask us, this is another big disruption, since no other TV brand gives you so much, and that too at such prices. Access to so much free content means you probably don't need to get a DTH subscription, and as long as you have a fast broadband internet connection, can make full use of your LeEco TV.
Considering all this, we're sure you'll agree with us when we say that with its offerings, LeEco is going all out to disrupt the TV market in India. We're sure other brands will follow suit, but with LeEco setting the bar high, they'd all be playing catch-up.