It's 4G BlackBerry PlayBook. Yes, we just saw it, the first leaked photos of upcoming 4G BlackBerry PlayBook. It is revealing, I must say.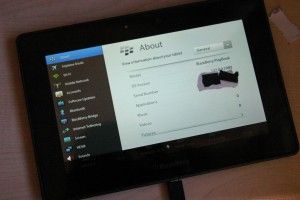 We saw the SIM card slot on it, the 4G branding of the PlayBook, a dedicated data connection unit, and few new sections that is only available in a PlayBook. The first impression of the 4G BlackBerry PlayBook is impressive. The native BBM client could be seen that is not though new but an important instrument for the manufacturer Research In Motion (RIM). Moreover, the BBM client shows it is built into the operating system.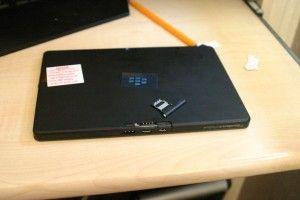 The second leaked photo of the 4G BlackBerry PlayBook shows options for mobile connection. We are really excited to see some more leaked photos of the 4G BlackBerry PlayBook if there are any more on the Web. Are you too excited? Do you have any other leaked photos of it? Do share with more information about the tablet in the below given comment box. Meanwhile, while browsing through the forum thread where the leaked photos of BlackBerry 4G PlayBook first appeared, we found some interesting posts. A user there said he would love the 4G PlayBook of BlackBerry if Canada gets unlimited data plans. Other suggests him to check Wind Mobile as it is cheaper for both data as well as voice plan and will be fit for the BlackBerry 4G PlayBook. More questions about the tablet based on the images goes unanswered on the thread such as does it have a 1.5 GHz CPU. We will surely cover all the details soon here.