"The Lava Iris Fuel 60 is a budget smartphone with a huge battery. Our review"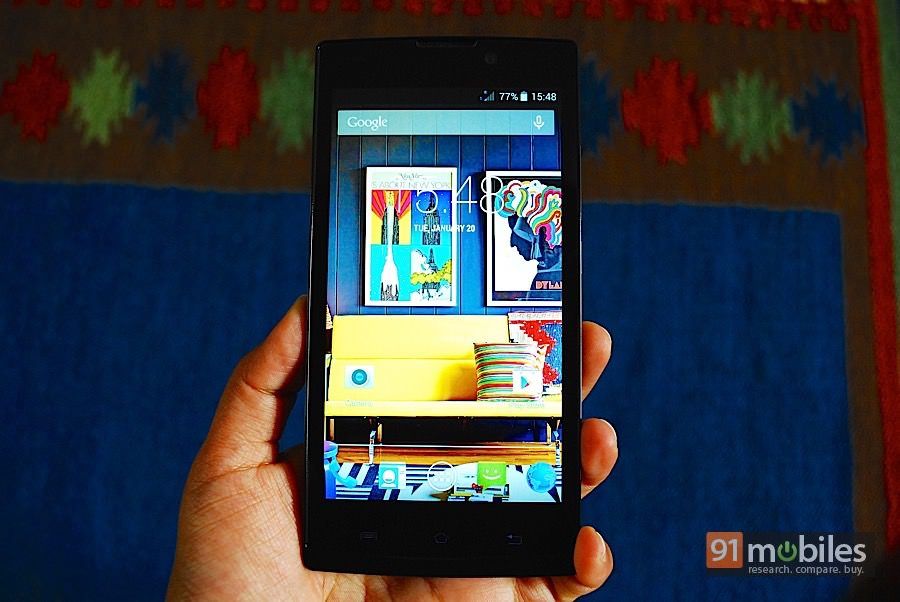 One of the biggest causes of concern among potential smartphone owners is battery life, and smartphone makers have been working hard to address this issue. One of the ways to avoid this problem is by choosing a phone with a large display – the larger form factor leaves more room for a bigger battery, which in most cases easily lasts out a day of heavy use. But for users who don't want a phablet-sized handset, manufacturers have started equipping a few select devices with heavy-duty batteries. Indian brand Lava, which debuted its Fuel series with the Iris Fuel 50, is back with a successor in the form of the Iris Fuel 60 (unboxing and first impressions). Apart from the bump in the battery capacity to a meaty 4,000mAh, the smartphone gets improvements in its other specs too. We got our hands on the device a couple of weeks ago, and here's how it fared.
Specs At A Glance
5-inch, 1,280 x 720 pixel display (294ppi)
1.3GHz quad-core MediaTek MT6582 processor
1GB RAM
10-megapixel primary camera, 2MP front
8GB storage (expandable by another 32GB)
Dual-SIM, 3G, Wi-Fi, Bluetooth 4.0, HotKnot and GPS
Android 4.4.2 KitKat
4,000mAh battery
FM Radio


Thick as a brick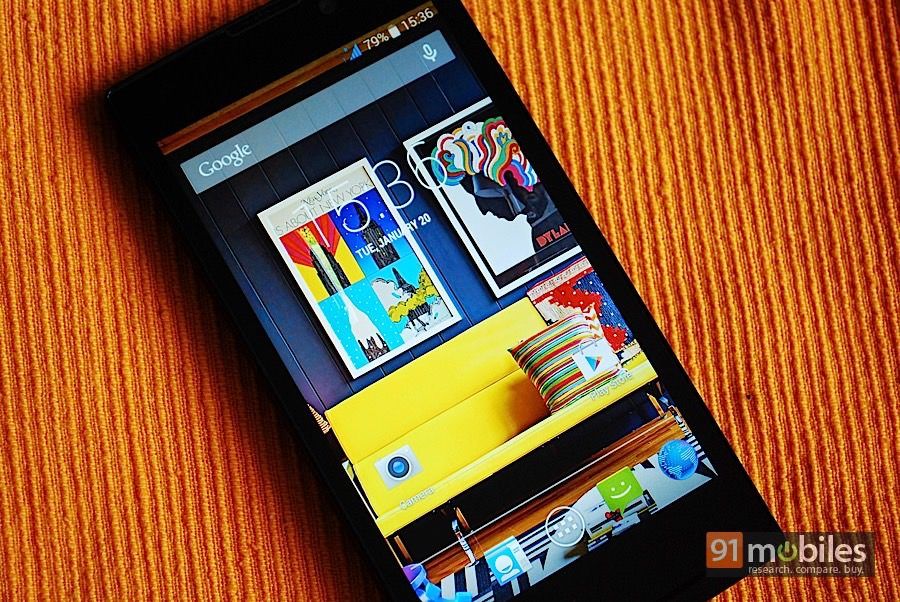 One of the compromises you have to make when choosing a phone with a large battery is the looks. Thanks to the 4,000mAh battery nestled inside, the Iris Fuel 60 is quite chunky. It measures a chubby 10.2mm around the waist, and weighs in at 174g. Thanks to its compact display size though, it's fine to use with one hand. Plus, it feels well built, and looks like it might withstand a knock or two.
The design is quite unremarkable, mimicking a black slab. There are gentle curves at the top and bottom, and thick bezels all around the display. Situated above the screen are the earpiece, front camera and sensors. Instead of onscreen controls, Lava has opted for a row of capacitive backlit Android keys on the fascia. A slightly raised lip below them holds the primary microphone on the right corner. Along with the standard placement of the headphone jack on the top edge, you'll also find the micro-USB port, which is a bit cumbersome to use when it comes to charging. The right side is home to the power button and volume rocker.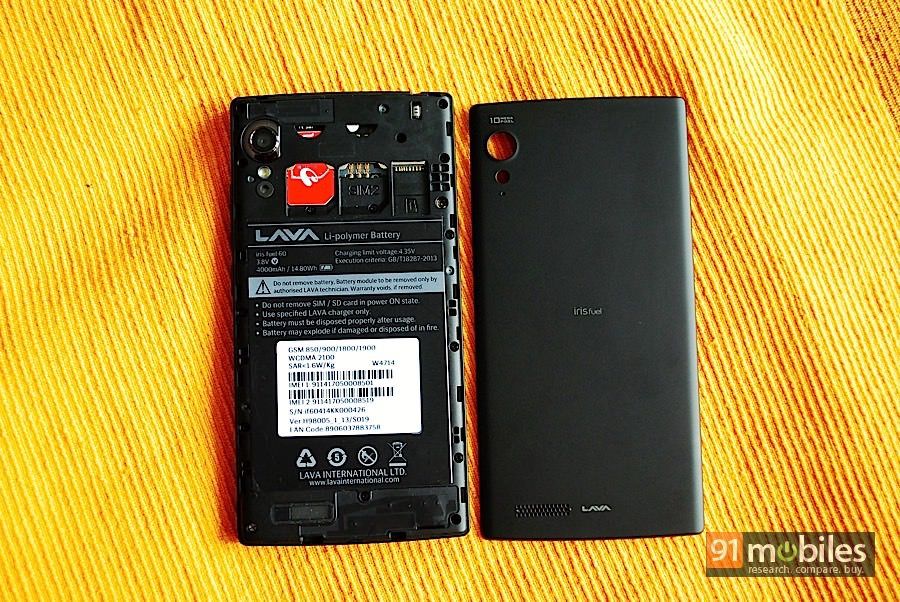 Flip the phone around and you'll find a thin, removable back panel sporting a rubberised finish. The primary camera, flash and secondary microphone are located on the top left, while the loudspeaker is at the bottom. Peel open the rear cover and you'll be greeted by the fixed battery, a microSD card slot and two regular sized SIM card slots. Lava has equipped the phone with two regular-sized SIM slots, which could necessitate the use of an adapter for some users.
Compact display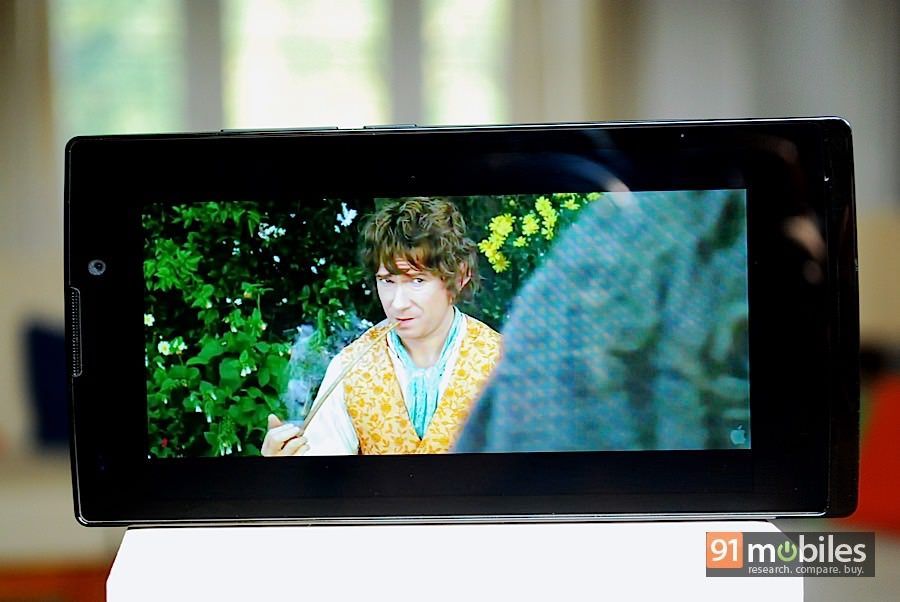 The 5-inch IPS display on the Iris Fuel 60 sports HD resolution, equating to a pixel density of 294ppi. There's also a coating of Corning Gorilla Glass 3 for scratch-protection. The display is sharp enough for reading or media usage, with high brightness levels. Our only issue with the display is that it wasn't as smooth as we would have liked for scrolling and swiping, and was quite reflective too.
KitKat in its purest form
Like most Lava phones, the Iris Fuel 60 runs an almost stock version of Android, in this case, v4.4.2 KitKat. There's a pull-down notifications tab and quick toggles, among which you'll find options to tweak audio profiles, cast the screen and clear the memory. Long pressing the home button brings up the multi-tasking menu, and apart from closing running apps one by one, you can also choose to close all, or access the task manager.
Bloatware has been kept to the bare minimum, with the only pre-loaded apps being WhatsApp, Facebook and OfficeSuite 7. An FM Radio, flashlight and file manager are also on board. Inside the app drawer, there's a handy option to manage apps. Clicking on it will display a little red 'x' next to all the apps that can be uninstalled from the smartphone, letting you choose which to keep and discard.
The Iris Fuel 60 supports a few motion gestures, which we've seen on earlier Lava phones as well. By waving your palm above the front camera you can snap a photo, navigate the gallery, music player and FM radio. The gesture works by using the phone's proximity sensor. We didn't find it particularly useful, and since it's enabled by default, it can be a bit alarming for new users, especially when using the camera.
Disappointing snappers
The cameras on the Iris Fuel 60 consist of a 10MP autofocus rear snapper and a 2MP fixed-focus front shooter. The camera app is a standard affair, with a large viewfinder that displays options to switch between Normal Mode, Live Photo mode, Face Beauty Mode, HDR Mode and Panorama Mode. Inside the settings you'll find controls for exposure, colour effect, scene modes, white balance, ISO and more. You can also choose to enable voice capture, face detection, continuous shot and smile shot options.
As far as the image quality goes, the results are very average. The camera is quick to focus, but makes an obnoxious beep when it does, with no option to turn it off in settings. Images are washed out and lack detail when zoomed in. Low light shots are exceedingly grainy, to the point where you can't even make out the colour. The front camera isn't great for selfies either, delivering noisy results with drab skin tones. It's better left to handle video calls alone.
Here are some image samples from the Iris Fuel 60's camera.
Decent performer with excellent battery life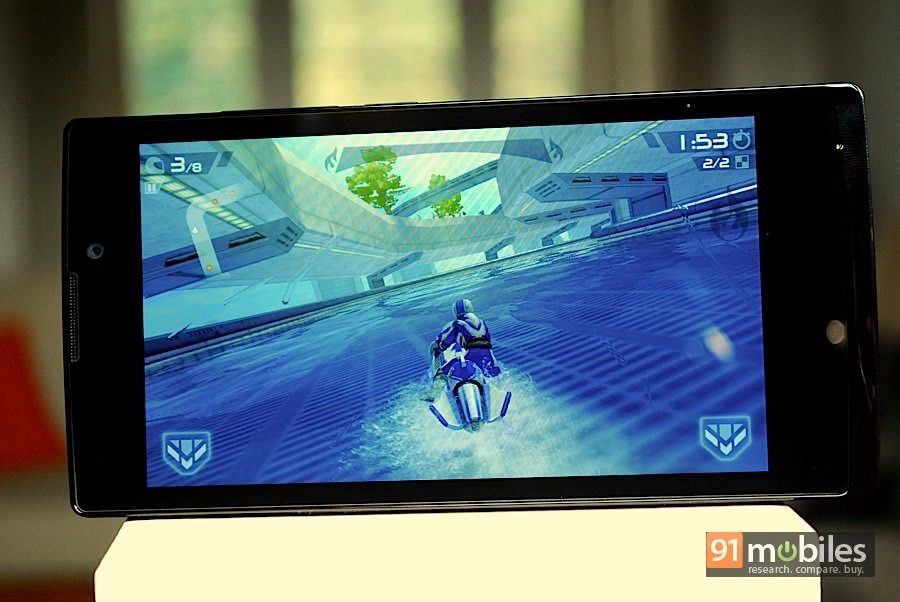 Handling performance on the smartphone is the popular quad-core MediaTek MT6582 processor clocked at 1.3GHz, paired with 1GB of RAM. Daily performance is smooth enough, with no unwarranted app closes or freezes along the way. Intensive games like Riptide GP2 play fine, although we did notice the occasional frame drop.
The Iris Fuel 60 offers a decent 8GB of internal storage, and supports expansion by another 32GB via microSD. Unfortunately, the storage is partitioned, leaving only around 3.4GB for apps, and 2.5GB for media files.
The USP of the Iris Fuel 60 is of course its 4,000mAh battery, and this is one area where it shines. It easily lasted us two full days with regular use, and if you're using it as a secondary phone, it can last even longer. Our video loop battery drain test, where we continuously run a 720p video with brightness and volume set to 50 percent, lasted for 12 hours and 30 minutes, which is a great result. Our only qualm with the phone is that it doesn't allow you to charge other devices with the battery, which we've seen on phones like the Gionee Marathon M3, Lenovo P780 and Intex Aqua Power (first impressions).
Coming to connectivity, the Iris Fuel 60 features 3G, Wi-Fi, GPS and Bluetooth. It also comes equipped with MediaTek's HotKnot tech, which works like NFC, transferring files between two compatible devices when they're tapped against each other.
Verdict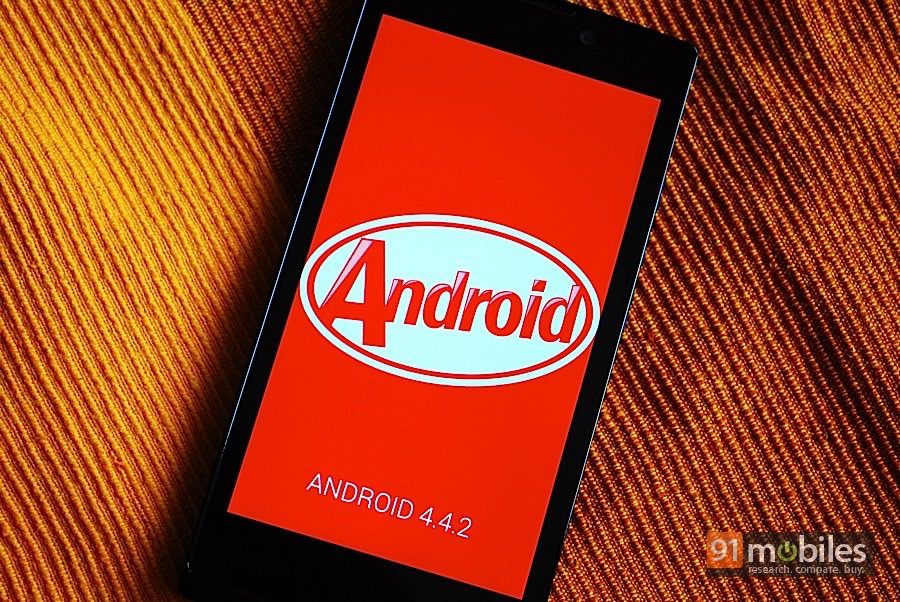 The Lava Iris Fuel 60 is a very competent device, but shines only because of its battery. At its price of Rs 8,888, it's beaten only by the Intex Aqua Power, which packs in an octa-core processor for a more affordable price. The Gionee Marathon M3 (first impressions) is also a strong contender in this space, packing in a larger 5,000mAh battery that doubles up as a powerbank, but you'll have to shell out a bit more for it. The target buyer for the Iris Fuel 60 is well-defined – if you're looking for a no-frills, reliable device with excellent battery life, this phone is for you. If not, there are plenty of better options like the ASUS Zenfone 5 (review) and Xiaomi Redmi Note 4G (review), to consider.
Editor's Rating: 7 / 10

Pros
Excellent battery life
Compact enough for one-handed use
Decent performance
Affordable price

Cons
Display is reflective
Average pair of cameras