Lava has officially promised its fans that it would be launching a new device every Friday, and now keeping its promise the Indian Tech manufacturer today has launched 3G tablet with calling features which hit has named as Lava Etab Connect. The calling tablet gets its price listed below Rs. 10,000.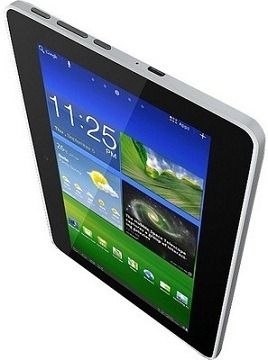 The Etab Connect is the very first member of the SIM-based calling tablet family from Lava. It boasts a 7-inch WVGA display screen with a resolution of 800 x 480 pixels. It runs on Android 4.0 (Ice Cream Sandwich) operating system and gets powered with a 1GHz Qualcomm Snapdragon Dual-Core processor coupled with 512MB of RAM.
The Etab Connect from Lava flaunts a 2MP Rear Camera accompanied by a VGA front-facing Camera for video calling. It houses an internal memory of 4GB and includes 3G voice and video calling facility via SIM Card as the connectivity features. It gets fueled with a 3,000 mAh battery.
Lava Etab connect has been priced slightly below the range of Rs. 10,000 thus it is expected to offer a tough competition to most of the 3G calling tablet available in the market such as HCL Me V1, HCL Me Y3 and Micromax Funbook P600, as all of them have been priced above Rs. 10,000.
Lava had launched the Etab Xtron flavored with Android 4.1 (Jelly Bean) OS recently at a price of Rs. 6,500. Also, based on the company's promise we are looking for to the arrival of some new innovation under its branding next week.