LACS is a little known privately held company called Lakshmi Access Communications Systems Privately Limited. This company belongs to Devraj group of companies. The company has been in the news for the past 15 months for their low-cost android tablets. But it has been getting good coverage in the past few days amidst the launch of Reliance and Beetel affordable android tablets. LACS has released around 14 android based tablets under the brand called MAGNUM.
Magnum's range of tablets are classifed under four groups Tamarind, Mirchi, Pepper and Paprika – named after spices widely employed in India 🙂 At the lowest end would be the Pepper and at the highest end would be the Paprika. There are multiple versions of price list doing rounds in the net. We are publishing the price list that we believe to be the correct. The price list includes the tax and the freight charges.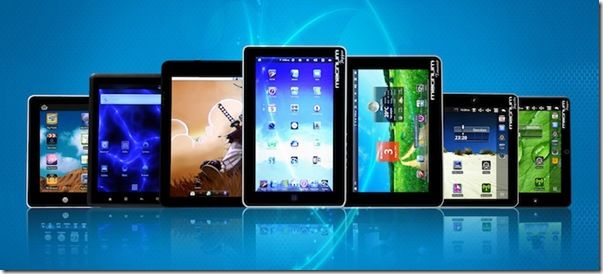 | | | |
| --- | --- | --- |
| Model | Screen Size | Price |
| Magnum Pepper | 7 inch | Rs. 6,999 |
| Magnum Pepper | 8 inch | Rs. 9,500 |
| Magnum Pepper | 10 inch | Rs. 14,000 |
| Magnum Mirchi | 4.3 inch | Rs. 9,999 |
| Magnum Mirchi | 5.0 inch | Rs. 11,999 |
| Magnum Mirchi | 4.3 inch | Rs. 12,999 |
| Magnum Mirchi | 5.0 inch | Rs. 14,999 |
| Magnum Tamarind | 7 inch | Rs. 14,000 |
| Magnum Paprika | 7 inch | Rs. 19,999 |
The official website of LACS Magnum, shows multiple variants under Paprika, Pepper, Mirchi. The complete price list is not available yet. We will update as soon as we get the information.
The lowest priced android tablet will boast a 7 inch resistive touch screen, powered by android 2.2 operating system and will have a 1.3 mp front-facing camera. The highest priced android tablet will boast a 10 inch capacitive touch screen, powered by android 2.3 operating system, 8 GB internal memory and supports 1080p HDMI output. None of these tablets will have honeycomb operating system which is meant for use in tablets! Alright, let's give it to them for the price. Atleast they are trying to provide some gadgets that are affordable to the masses. These devices are manufactured in china and lets hope the build quality is decent enough.
At the outset, the official website lacks lot of vital information and in some cases providing conflicting information. The management should first take proper care to present legit information on the website. The product catalogue mentions that the tablets range from 7 inch to 10.1 inch in display size. But the FAQ section says that the the tablets are available only in 10.9 cms or 12.7 cms (?) Why the confusion? There are some more strange policies adopted.
The MAGNUM tablets dont have in-built WI-FI capability! Yes, you can access internet only through 3G USB dongles!
The MAGNUM tablets dont have any SIM – SLOTS. Which means you cannot just pop in a 3G sim card and start accessing internet. You are required to have a 3G USB dongle!
LACS would be making these tablets available to the public from mid-september. They are planning to create experience zones across India where customers can experience the products through live demo and then can make the purchase. The company is also planning for 3-12 months EMI options for the purchase. As far as affordability is concerned, LACS is definitely revolutionizing this space. But dont expect the highest quality. Take it for what is is worth. After all, how many Indian products get covered in Wall street journal?