JVC is a well established name in the headphone and earphone business. As the latest market trend is the usage and promotion for a new carbon material, JVC is also adhering to this trend and markets its latest earphone HA-FX40 earphones as the world's first earphones that uses a new carbon nanotubes technology. Apart from the entire latest market trend including new materials and built technology, another very attractive thing about this earphone is its street price point, at just $30. Let us find out how this super economy earphones sound.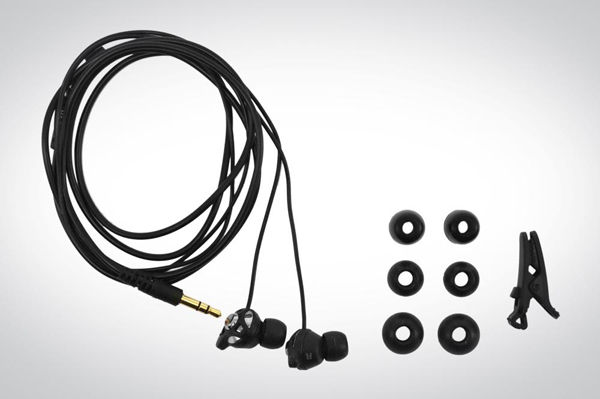 Design and features
As JVC claimed, they actually made the HA-FX40s diaphragms out of carbon nanotubes. As the company does not include much more details on the material or how much of it is used in the entire earphones, it is not really known as to how it increases the advantages of the earphones. However, one thing is very much clear, and that fact is that these pair of earphones produces really clear and crisp sound. The earphones also features dual-layer, aluminum-plated coating that are supposed to provide superior noise isolation, which in reality is not that good. The earphones come with angled ear-tips in order to provide a better fit within the ear canal coupled with rubber fitting stabilizers for enhanced security.
Fit and comfort
The JVC HA-FX40 earphone provides remarkable fit as well as comfort to the ears even after a long session of music listening. It also provides great secure fit that ensures that the ear-tips will not just fall out of your ears with movement or headshake. Moreover, for various ear canal sizes it comes with various sized ear-tips, all of which provide very good comfort as well as highly secure fit.
Audio performance
JVC HA-FX40 can be fitted to almost all audio devices to help you have a good session of music listening. JVC HA-FX40 provides a good clear and loud sound for its street price and thus, for those who are looking for some loud sounding headphones, this pair of earphones could be a good choice. The overall sound quality can be termed as really good as compared to the others in the same price range. It has crystal clear, open sound that appeals to the ears. JVC HA-FX40 provides a punchy warm bass that dominates the sound quality but is not unpleasant. The midrange handling is good. However, there is a bit of problem with high frequencies in some tracks, which tends to lend all high frequency vocals a harsh sound. Then again, this is not a big issue as the rest of the sound quality is really impressive when compared to the others in its class.
Conclusion
JVC HA-FX40s offers a great package altogether, great comfort, very secure fit and size adjustment, good design along with rather superior sound quality as well. While, the earphones do have some treble problem and low noise isolation, they can be easily overlooked given the great price of a throwaway $30. The JVC HA-FX40 thus, is a complete package.