Jabra specializes in mobile phone accessories and they do a fantastic job by churning out interesting and innovative products. The latest offering from them is a multi-functional sports headset called Jabra SPORT. Jabra SPORT comes with a behind-the-ear headphone design. The design allows the earbuds to fit comfortably and securely in your ear and does not fallout easily. So this is ideally suited during action/workout/exercise/jogging/sports etc., The headset comes with 3 different ear gels at different sizes. The headset comes in two variations: bluetooth-only and corded headset. The headset can perform multiple operations such as listening to music, answering phone calls, skipping music tracks, adjusting volume. The headset has military grade protection against dust, rain and shock. There's also a wind-noise protection via wind-shielded design. Very useful while cycling/jogging. All the impressive features are summarized below for your convenience!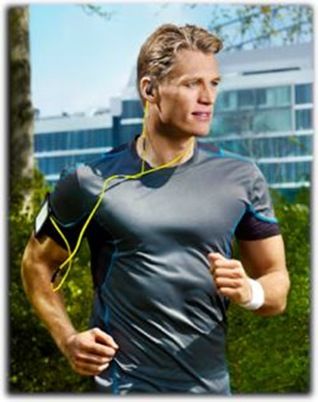 The good thing about Jabra SPORT is that it comes with a free download of Endomondo Sports Tracker, a fitness tracking application for smartphones that functions as a motivational tool for running, giving quick updates on speed, distance, and lap time. Endomondo allows you to visually see the running routes on your smartphone via a GPS tracking feature. Pretty neat! The Endomondo Sports Tracker app is compatible with iPhone, Android or BlackBerry handsets. Endomondo Sports trackers is your personal sports tracker on the go! Endomondo sports tracker can interact with Jabra Sport and can give voice-based feedbacks about your performance. cool!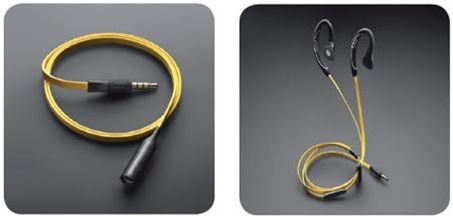 Jabra SPORT has an exceptional music quality and superior bass.
Jabra SPORT is currently available in western countries and through Amazon. The price of Jabra SPORT bluetooth headset is $99 and the price of Jabra SPORT corded headset is $69
Features of Jabra SPORT
Headphones the fits securely and comfortably in your ears; most helpful during exercising, workout or jogging. Thanks to the behind-the-ear design.
Protection from dust, rain and shock; military grade protection [inspired from US military technology!]. Quite Sturdy.
Phone adapter for most Nokia, Samsung, and Sony Ericsson phones with 3.5mm plug
3 pairs of Ultimate Comfort Eargels for optimal fit
The headset comes with extension cable and a carrying case. Useful when you want to place the smartphones/tablets inside the shoulder bag and you want to listen to music or take calls.
Compatible with Android, Blackberry and standard phones or music devices
Multi-functional: Listen to music, answer calls, skip tracks, adjust volume
Powerful speakers ensure high quality sound
Wireless stereo sound (A2DP),
Listen to favourite radio stations with the in-built FM Radio!
Wind Noise protection with the wind-shielded microphone.
Wrinkle-FREE NAND-Coated Flat Cable (it's not like traditional round cables, it's pretty flat)