The famous Accessories & Attachment Manufacturer, Jabra has launched a new Speakerphone which is Bluetooth enabled and is named as SPEAK 510.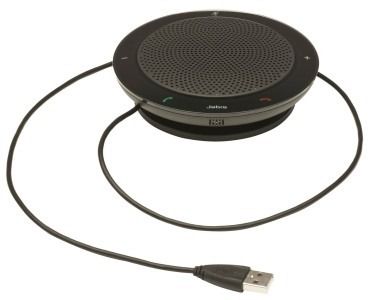 You can connect your PC, Tablet or Smartphone with this speakerphone by using its Plug & Play connectivity options.
This attachment is specially designed for those professionals who take audio conferences and Hands free calling mode. It has got a nice designing and is ver light weight.
This attachment is fuelled by a strong battery which generates 15 hours of battery back up time.
Ralph Ede, MD of Jabra for South Asia said, "Jabra SPEAK 510 speakerphone targets the mobile worker to a further extent than ever before. Featuring Bluetooth technology the Jabra SPEAK 510 enables even more user flexibility and meets increased demands for mobility, at home, in the workplace or on the go. It optimizes the productivity by intuitively enabling one-to-one and smaller group conference calls at any time and in any place."
It supports wireless connection to PC, Tabs or Smartphones using the Bluetooth connectivity options.
This speakerphone has Built-in Microphone which supports 360 degree of coverage. It produces crystal clear sound without echoes or any other disturbing sounds.
Jabra SPEAK 510 has a Built-in 3.5mm Jack, so that you can connect your headset to hide up your personal and private calls from others.
You can also charge this speakerphone from your PC and also from a standard AC Adaptor.
So, if you were planning to buy an attachment like this, Jabra SPEAK 510 is worth to look at.