In my earlier post about Wireless data transfer, I told about Android apps which enables one to transfer data from computer to mobile and vice-versa. But, what if you want to transfer files, images or videos or contact information between two mobiles? Sure, you've option to email these files or send them through Bluetooth. But, Emailing is very tedious process and Bluetooth is painstaking and slow way. We bring to you an app which makes it transferring very easy and pretty fun too!
Bump app lets you send contact information, photos and files to another mobile through internet. For activating the transfer, you've to confirm what you want to send to the user. The transfer is initiated when you physically bump the mobiles together. This bumping will open a screen on both mobiles allowing you to confirm what you want to send each other. Unlike NFC (Near Field Communication) where data transfer takes place through software and hardware, Bump makes transfer through software.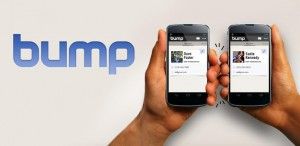 Features
The app has following features:
Contacts: The app lets you share you your own contact information or your address-book contacts like phone number, email id, etc. You can also connect you social network profiles of Facebook, Twitter and LinkedIn. This acts like your virtual business card.
Media: You can transfer photos and videos between two mobiles.
Files: Share files or documents with a simple bump.
Sync: If you own multiple devices, then bump can help you to transfer files, contacts, photos and videos between them.
App Suggestion: You can also recommend apps you've installed in your mobile.
Cross-platform support: The app works seamlessly across Android and iOS platforms.
Sync with your computer: you can also transfer files, images, photos and videos by visiting bump website and pressing space bar of the computer to confirm transfer.
How to use Bump?
1) Open Bump app in your phone.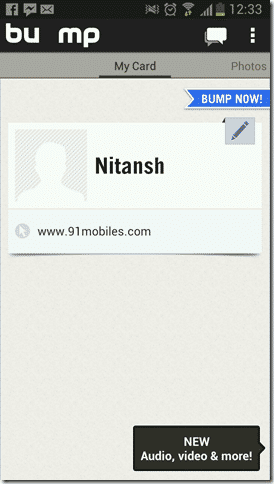 2) Select the data you want to share.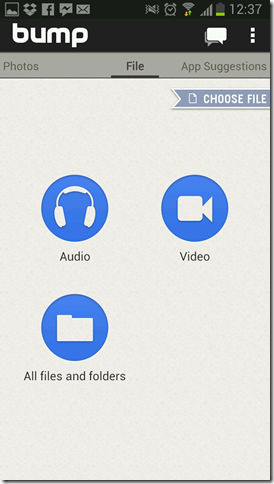 3) Now, gently bump your hands with the others person (Note that Bump app should be open in both mobiles). 4) Both mobiles will vibrate and you'll see each other's name and photo appearing on your respective mobiles.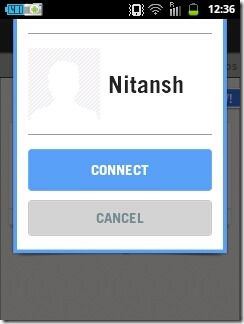 5) Once you confirm to connect, you file is shared! If the vibration is not felt while bumping, probably these could be the reasons-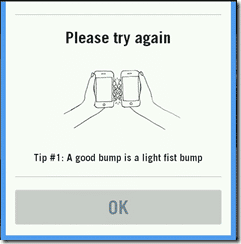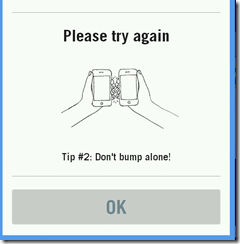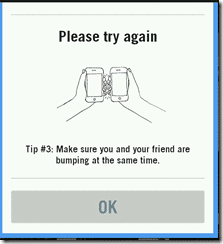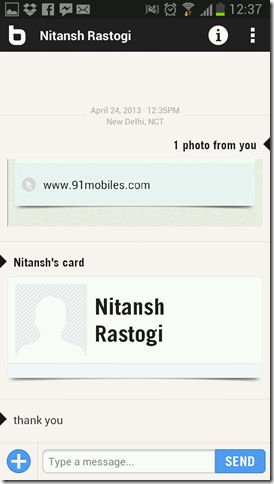 If you've bumped once, then you also chat with the other person or share more files with them, without the need of bumping. Whenever they'll open bump app, they will receive the file.
How it Works?
When mobiles are bumped to each other, bump app sends a variety of sensor data to an algorithm running on Bump servers such as location of the phone, accelerometer readings, IP address, and other sensor readings. The algorithm matches the data of bumping two mobiles and then transfers the required data between them. Please note that both mobiles should be connected to internet either via Wi-Fi or 2G/3G, so that Bump app can communicate with its server. Also, maximum file size allowed is 20 MB.
Download Links
Android
iOS