Nokia recently ran a competition to identify the next generation ringtone that still keeps the original spirit of nokia tune and combines the youthful element to it! The competition which attracted thousands of participants, millions of visitors and the submitted entries were played over 11 million times! The winning tune was chosen by a team of seven judges including top people from audio and music industry. The winning tune called as "Nokia Tune dubstep edition" was created by an Italian DJ. The winning tune will be preloaded on more than 100 million handsets that will be shipped all over the world very soon! Good job Alessandro Sizzi..and you are just 22 years old 🙂 The winner will get $10,000. The 5 runner-ups will get $1,000 each. All the six tunes will be released in the Nokia store soon!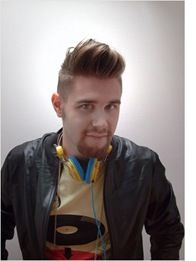 "What made the 'Nokia Tune Dubstep Edition' stand out was its energy and unbridled exuberance. We were looking for a fresh, engaging, original yet distinctive Nokia Tune version, and the winner delivers all of that in a very interesting way." – The judges said.
The winning tune and the 9 other tunes that made it to the final 10
1.Nokia Tune Dubstep Edition [Winning tune]
2. Nokia New Generation v2 [Runner-up]
3. Nokia Cappella [Runner-up]


4. Nokya in the Sky [Runner-up]


5. Nokiorchestra [Runner-up]


6. Progressive Nokia [Runner-up]


7. Jasmine Flower Nokia [Finalist]


8. Nokia Chinese [Finalist]


9. Nokia Tune Chinese Classical Version [Finalist]


10. The Great Marvelous


Nokia Sound Design Manager Tapio Hakanen said: "The winner represents very much the sound of now with its energetic dubstep take on the Nokia Tune. It uses the 24-second running time cleverly having a clear intro, mid section and ending, all sitting nicely next to each other. This was one of the many examples of the Nokia Tune's melodic flexibility."
And Did you know? The original Nokia Tune, known as the Grande Valse was written by by Spanish classical guitarist and composer Francisco Tarrega in 1902. It made its debut in 1994 on the Nokia 2110 and was the first musical ringtone on a mobile phone and is heard worldwide an estimated 1.6 billion times a day.
You can listen to all the submitted entries by visiting this link here! http://nokiatune.audiodraft.com/