It may sound weird but it is true. New Technologies have decided to turn your iPhone into a Home guard dog.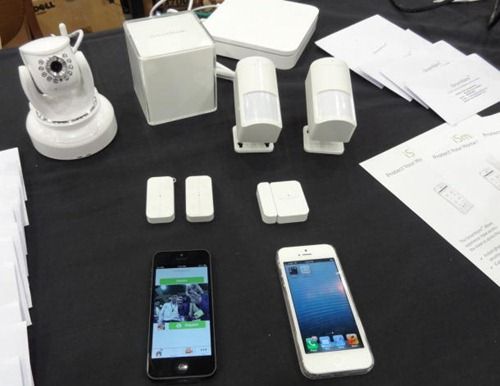 If you are using an old home security system, its time to upgrade. Yes, if you don't like keeping dogs at your home or don't want to spend a lot on security services, we have something good for you.
iSmart Alarm Inc. has decided to change your iPhone into a smart guarding dog. The company presented a revolutionary and modern way of home security experience. This also on no contract or monthly fees.
Raymond Meng, Co-Founder & CEO, iSmart Alarm said, "People are already using their iPhones in all facets of their lives, so it was natural to extend the use to home security. By incorporating the iPhone into our system, people can now use their iPhones to protect their homes, belongings and, most importantly, their loved ones in safer and more intelligent ways."
This system is made up of several parts which can be brought together as per the needs. The system includes cameras, motion sensors, contact sensors for windows and doors, and a remote tag to track your children or pets or both of them.
The Brain of this system is known as CubeOne that is plugged into an outlet, which is connected to your router.
The iSmart Alarm application will enable you to arm or disarm the alarm system, watch live videos, receive images from the camera when the sensors are active, and will follow the locations of the remote tags.
So, if you have an iPhone, make it more useful by turning it to your personal guard Dog.