iRiver's latest launch is a low cost smartphone aimed at students. The iRiver ULALA, is a dual SIM model with Android 2.3.5 Gingerbread Operating System.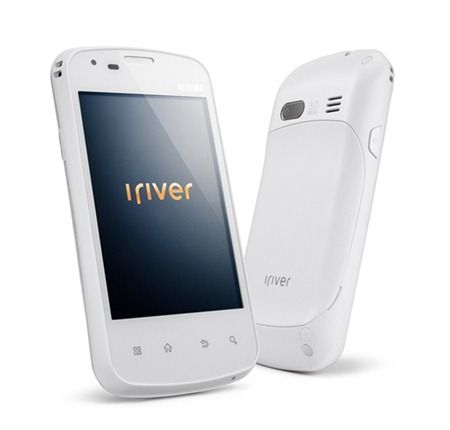 The phone has a 3.5-inch HVGA display with 320×480 MP resolution and houses a core ARM Coretex A5 processor, and a 3 megapixel rear camera and a 0.3 megapixel front camera.
For connections, the phone has Wi-fi, 3G, GPRS, EDGE, Bluetooth, a MicroSD Slot with 32 GB expandable memory. The smartphone runs on a 1,500mAh battery.
The phone looks smart and sleek in pristine white and light weight making it easy to handle. Although the front camera resolution is very low, it is ideal for video calls.
The Android Gingerbread may be a far outdated technology in comparison with the 4.1 Jellybean, but at a price of around $ 100 or Rs. 5000, the Gingerbread will respond to your fundamental expectations from a smartphone.
Initially the phone will be available in the Korean markets alone.